Last Sunday where Monday was public holiday, we Cooler Clubbers reunited once again, after missing in action for few months..
To redeem ourselves, we organized another private booze, this time at Sungai Buaya in Rawang, some real deep area inside Rawang..
Almost got lost on our journey there at night, and it was hell of an experience, with local residents riding around on their motorcycle..
At that time I just hope they didn't call their gang members and rob the shit hell of us..
Luck was on our side and Fuzz came to save us from the danger and all..
There, we were in the dedicated house for the booze party where BBQ pit was already firing up and cocktail being prepared..

*Cock BBQ pit and the Cocktail*
The chef of the night, James doing his thang on the BBQ pit..And the cocktail, lovely as well..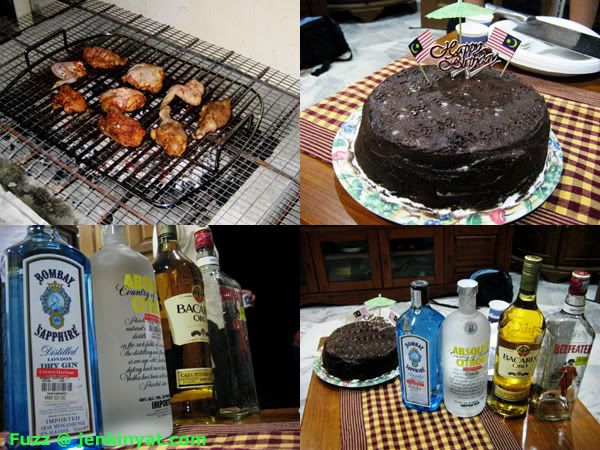 *Chicken wings, birthday cake, and boozes*
Nicely marinated chicken and heavenly chocolate cake baked by P.Dandelion..The cake was so rich and think in chocolate, that I can actually skip my supper after that..
As for booze, we had Bombay Sapphire, Absolut Citron (not Citrus??), Bacardi, and a Beefeater bottle for decoration purposes..LOL..
Now, introducing the Cooler Clubbers..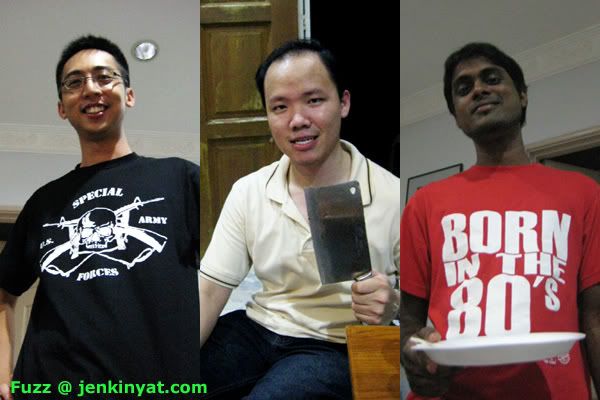 *L>R – Edmund, James, and Ollie (Oliver)*

*L>R – P.Dandelion, Hikaru, and Kate*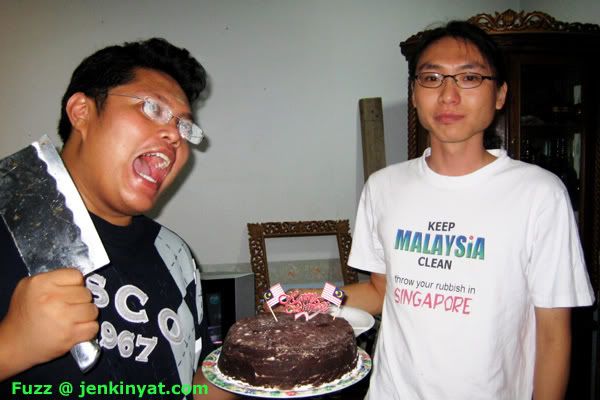 *Fuzz and me*
By the way, keep Malaysia clean and throw your rubbish in Singapore..This is a community service message brought to you by Yatz..
See, told you I love Malaysia very much..Just that the Government a bit problematic only..