Oh my god..After I've searched through my folders only I realized I have yet to blog about this one..
It's a new club in Heritage Row..Formerly Atrium, just located next to Sunshine, opposite Buharry mamak shop..
Went to its grand opening launch back in December wtf..Ya I know..Damn long ago right..LOL~!!
Photos credit to Jason, Chung Lern, Kevin Hann, and Celine..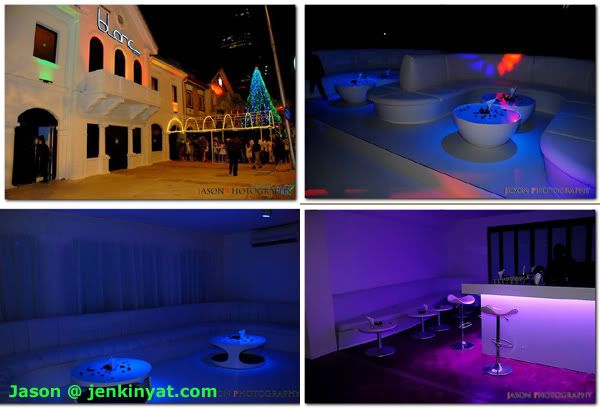 *The front porch and inside the club*
From what you can see, the place is renovated to something more classy and of course targeted at different crowd than most clubs around that area..
It's all targeted at corporate levels instead of college students but of course, no one would stop you from entering if you don't feel out of place and all..
I myself have a tiny bit of phobia in entering clubs for VIPs and high-level corporates but I think I can fit-in in this club..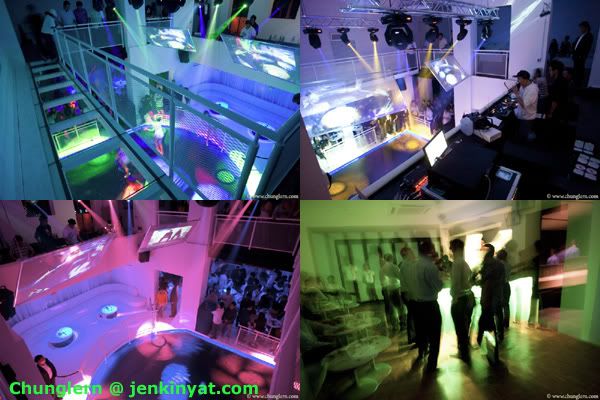 *The vibrant ambient*
The vibrant colors make the club so alive..It has 2 floors, the ground floor and first floor..
The DJ-platform is on the first floor where you can see from the ground floor as well..
A so-called bridge is built across the dance floor and it's made of glass or something..So yeah, it's see through from below..LOL~!!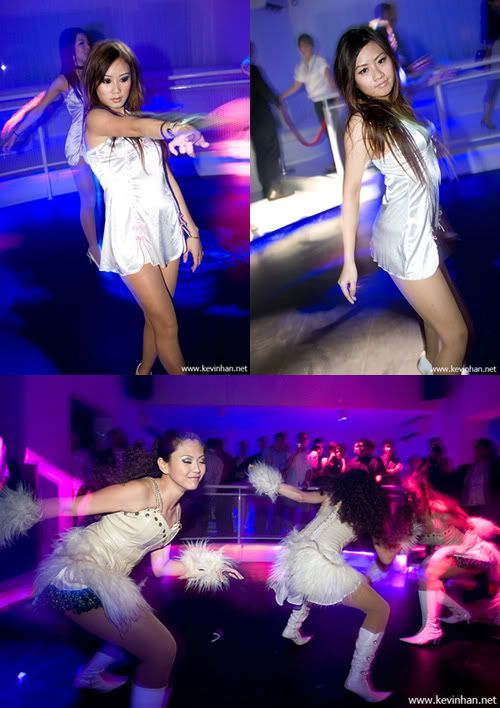 *Dancers heating up the scene*
Dancers were hired to heat up the opening launch..Quite grand I would say..

*The happening crowd*
I would prefer to see this kinda crowd instead of those I saw in BarCelona in Sunway..Seriously, those need a bit of strict rulings to control their standard..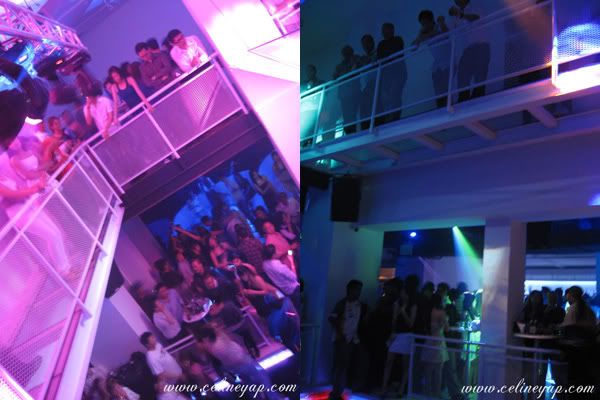 *Look down below*
This is how it should look like and choose your drinking place..Up? Or down?
Well, it depends..I would run around and go for both whole night long..LOL..The nice comfy seats upstairs, and great dance floor down below..

*Thomas, Me, Fuzz*
Thanks to Thomas for bringing us to this nice elegant club..Well, I wouldn't mind to bring my friends here for some fresh feeling..