Let's get back to Part 3 of the CF07..
This time I'm posting pics of cosplayers, which they cosplayed characters I don't know or not so sure..
So here it goes..
And oh, before I forget, merry Christmas and a happy New Year everyone..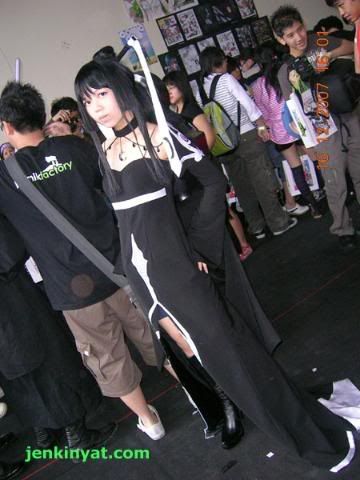 *I don't know who but that outfit looks familiar*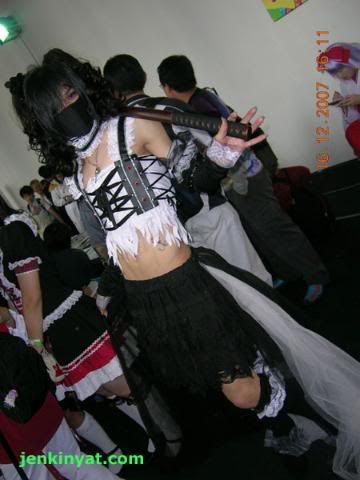 *This looks like just a gothic lollita dress up*
I think it's actually a character impersonation rather than just a normal gothic lollita..
By the way, don't throw up..This cosplayer is actually a crossplayer..Yes, he's a guy as a matter of fact..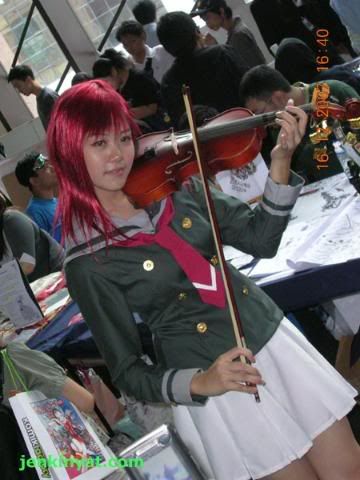 *I don't know but I'll take a wild guess*
That outfit gave me a feeling of high school..And the violin make me think of music..
Music make me think of Nodame Cantabile..Is it correct?
Kinyu told me it's a character in Final Fantasy or something..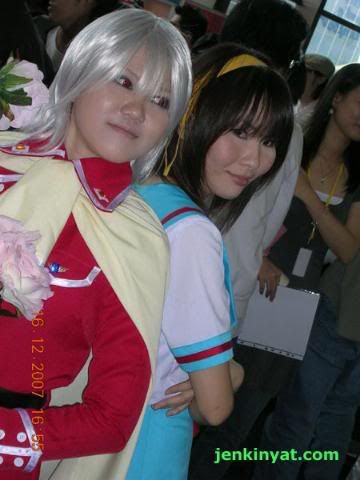 *Don't know the girl beside Haruhi*
That outfit, red eyes, and white hair reminds me of something *fingers rubbing chin*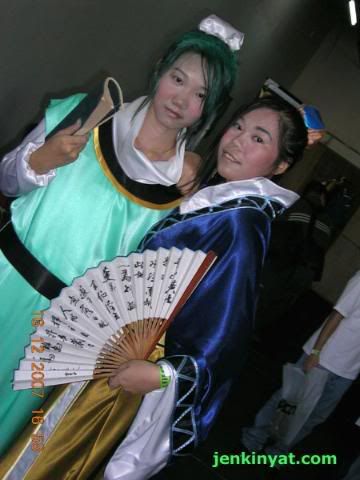 *By looking at the outfit (again), I can tell something from it*
Although I have yet to watch it and it's already in Season 2 now (I guess), they are cosplaying characters from Saiunkoku Monotogari..Check out Saiunkoku Monotogari 2nd Series too..
At first glance of that head I thought it's a character of Bleach's Espada..
On a second thought, no I don't think it is..It looks too weird to be one of the Espadas..
I know I have seen her somewhere on the printed media..She's cosplaying a character of Trinity Blood called Seth something something..
She's the eventual winner of Best Craftmanship or something for her outfit and nice props..
So I guess that's it for Part 3 and check out Part 2 and Part 1 as well if you have not..
Oh, by the way..I only noticed that all of the pics in this entry is all in portrait mode..Not on purpose..
More to come in the next entries..