On the Xmas' Eve, my gang and I had a private booze party at Nick's house at Templar's Park, slightly further down Selayang area..
There were 14 of us, namely the host Nick and gf Jennifer, Deral, Kiss, Hikaru, Ah Wong and gf Yee Wan, Mandy, Junn, Petrol, Ang, Jenifer, and myself and my gf Josephine..
Nick's house is so damn nice..I've been to a similar housing area at Batu 9, on the way to Sungai Long..
Anyway, long story short..Let's proceed to the pictures instead..

*Look at the stocks that we got*
We had 3 bottles of Absolut Vodka..Absolut Mandarin, Absolut Vodka (normal flavor), and Absolut Raspberry..
Then a bottle of William Grant whiskey..
That's not all, 6 small bottles of Heineken and 6 Large bottles of Carlsberg..
And also, lots of junk foods, Twisties, Mister Potato, bla bla bla..

*The moon is so beautiful that night..Full moon*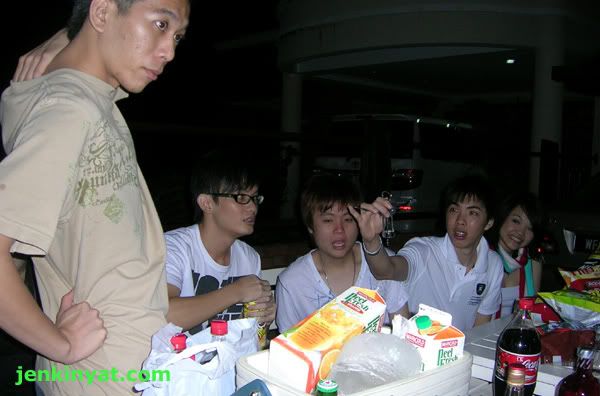 *Everyone getting ready to get boozed*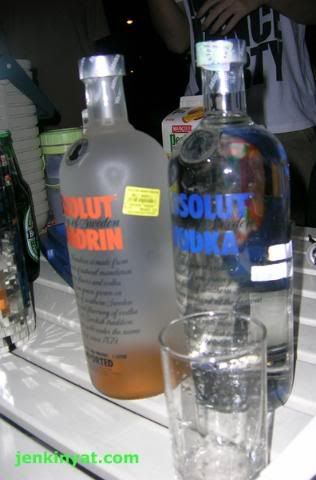 *A bottle of Absolut Mandarin and Absolut Vodka (normal flavor)*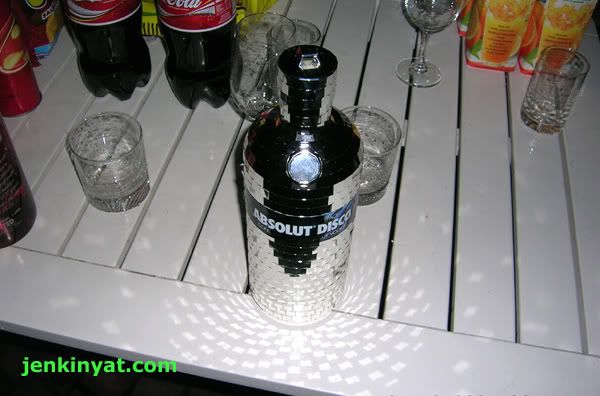 *The limited edition of Absolut Raspberry in a nice bottle package*

*This is how the Absolut Raspberry looks like*

*Hikaru posing and half of Kiss*

*That's my leg on the pond..Pre-drunk effect after all*
We mixed this glass of liquor from the Mandarin, Raspberry, and whiskey..
It's not so kick, but the taste was damn awful..It tasted like water..Bland all the way..I mean, REALLY bland..
Will continue Part 2..