Few weeks weeks back, on a Sunday night, 28th November 2010, was the first time I boarded a bus express at KL Sentral..
Was at Kl Sentral at 9pm, bought bus ticket to LCCT for check-in at 11pm for my Manila-bound flight at 1.20am via Cebu Pacific, Philippines largest airline..
Been to LCCT numerous times but it's my first time to board a plane in LCCT, and my fourth time to fly on a plane (not including return)..
There I boarded Cebu Pacific, got to know 4 new friends who were in the FAM trip with me, all first time meeting each other..

*Boarding Cebu Pacific*
Although Cebu Pacific being the largest airline in Philippines, it's a low cost carrier airline..Well I can't compare it much with other low cost carriers but I was pretty satisfied with the plane, the service, and of course the journey
The flight from KL-Manila is about 3 hours and 45 minutes..I snoozed all the way from KL to Manila and we arrived Manila slightly earlier than scheduled..
The plane touched down at about 4.30am (Manila and KL have the same timezone) so we had to wait for the tour guide for a little while..
Due to tight schedule, we were brought to a 24-hours spa and massage center to freshen before the real deal began..

*Wensha Spa Center*
Wensha Spa Center is located at Cultural Complex of the Philippines (CCP) area near Starcity..
It has shabu-shabu buffet, shower, pool, sauna, locker, and all kinds of massage..The price range from 500 Pesos to 2,000 Pesos..
I guess the one we had was 680 Pesos, inclusive of the buffet, pool, shower, sauna, locker and a full body massage..On top of that, one can hang out in there for as long as 8-hours!
Since we were on tight schedule so we just had about 45-minutes of sleep in the massage room after the massage session..
After that, we had to head out to Villa Escudero Plantations and Resort at San Pablo City, about 2-hours drive from Makati City..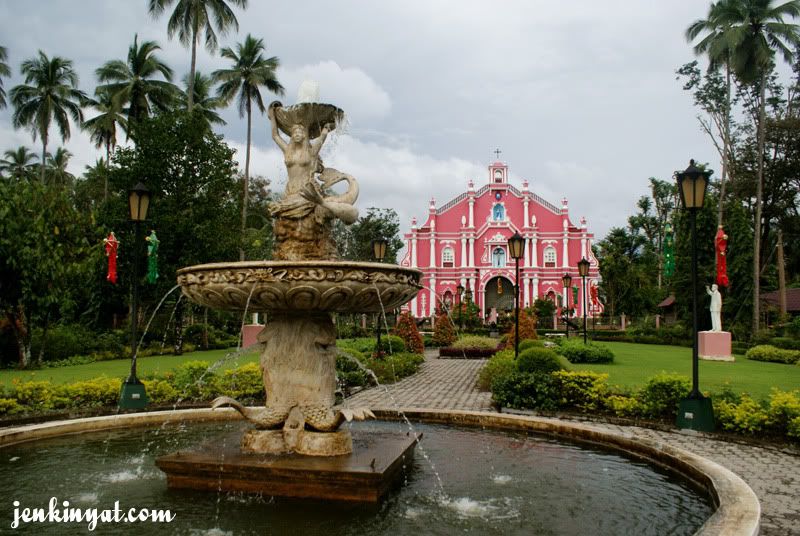 *AERA Memorial Museum at Villa Escudero*
That's the AERA Memorial Museum and the front yard, founded by Arsenio and Rosario Escudero..
It houses alot of rare items, especially the religious arts of silver altars, gilded carrozas, ivory santos, embroidered vestments and intricately carved inages, all dated back in the 17th and 18th centuries during the Spanish colonial era..
Other than that, there are also lots of sculptures, Oriental ceramics from China during its Dynasty-ruling period, items and weapons from World War 2, and things that reflect the Filipinos, from the traditional clothing to some of the modern ones' worn by important figures..
Camera is not allowed in the Memorial Museum so I couldn't show you anything here..I can say it's quite an eye-opener..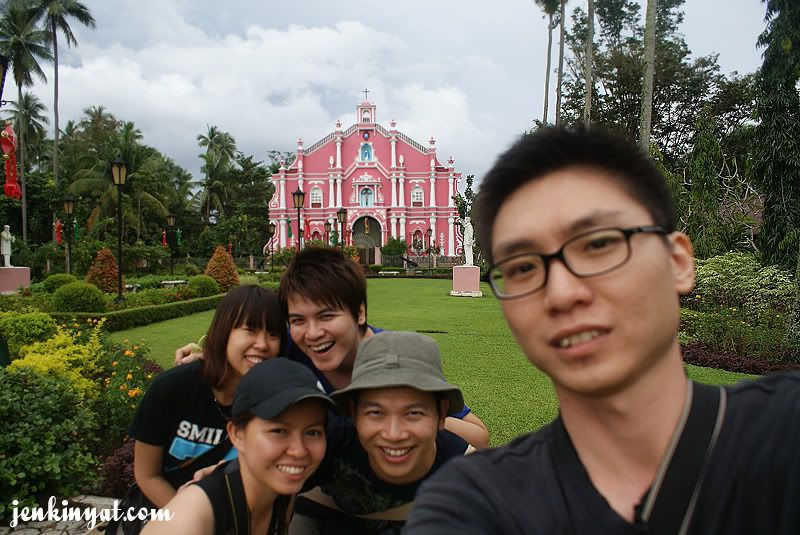 *The journalists with me*
Okay I know this photo is failed..So let's move on..