You know, sometimes we walk out for lunch..Sometimes we take LRT..And on very rare occasion only we drive.
So the other day, Nicholas was driving while Kelvin on the front passenger seat next to the driver seat..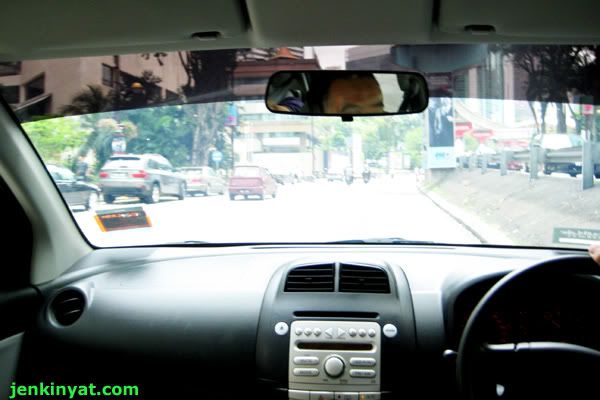 *Myvi dashboard wtf*
Then Yeehou and I were practicing on how to buckle up the seat belts for back passenger..I feel more safe and secured wtf..
But Pinky was left alone, sitting between Yeehou and I without any seat belt..
So we did an experiment to ensure everyone in the car have a safe journey..

*Cross-buckling*
With cross-buckle, you are safer than ever! So buckle up and cross buckle if you don't have enough seat belts!
This is a community message brought to you by the one and only Yatz..
By the way people, just a short note..
I just found out from a friend that she received RM150 worth of voucher from IKEA..All she did was find out answers from weekly videos from Samsung's website at HERE..
Now, she can pay for some stuff for her Christmas present wtf..LOL! What's more amazing, another BETTER prize, the Samsung Series 8 LCD TV worth RM11k..
It's all about uploading a video of you with any Samsung products..2 contest in a row, man. Might just be one of lucky Christmas winner for this year. Hehehe..Join it!