On Friday, 21st of November 2008, we had our Bloggers Gathering Season 2 at Marche, The Curve, yet again..Check out the first one HERE..
Well the reason we chose Marche is because of its billing system..Everyone has its own ticket so you only have to pay for your own food..No arguments no anything..
The amount of people who turned up was better than expected, considering at least 3 quarters of the bloggers from Season 1 could not make it due to tight schedules and busy-ness..
Good news is we have new faces this year..LOL..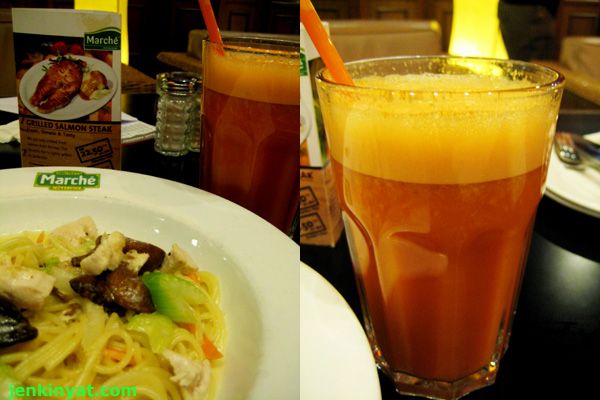 *My chicken spaghetti with carrot + banana juice*
These plate of spaghetti and  carrot + bana juice not nice..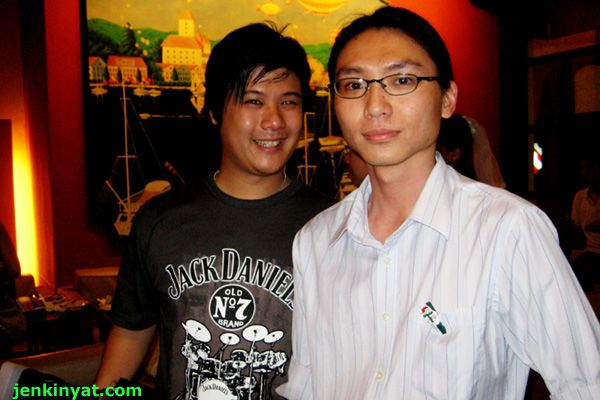 *Me and co-host, Calvin Teh*
He's been so busy and yet he tried to make use of his little free time to promote and invite people to this gathering wtf..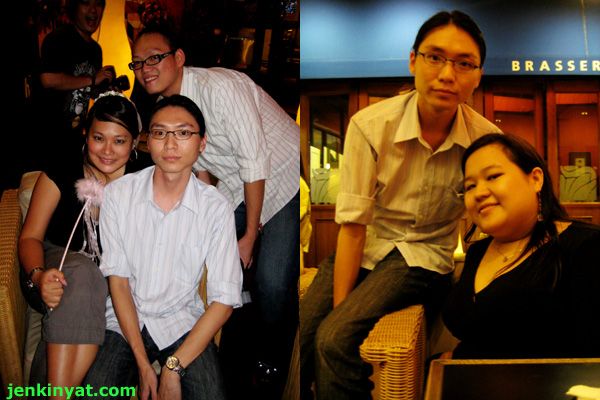 *Me and Nkwai, Icednyior, and co-host Evie*
Evie the funny getting-married-soon girl, Nkwai my ex-primary schoolmate all the way to secondary classmates..IcedNyior I've seen her very active in LYN..

Me and Eileen, the Season 1 co-host*
This year she a bit the lazy and this gathering also she told me she knows about it at the very last minute..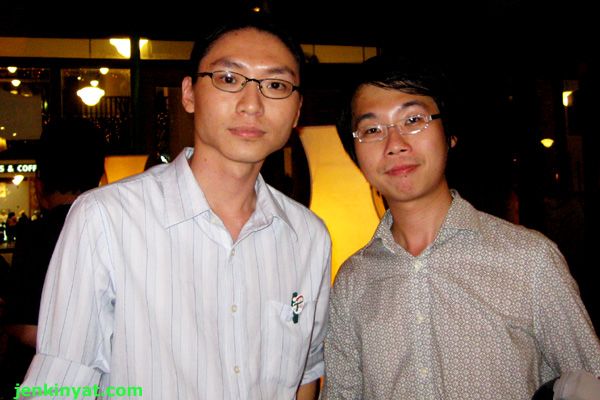 *Me and Eric aka Anston*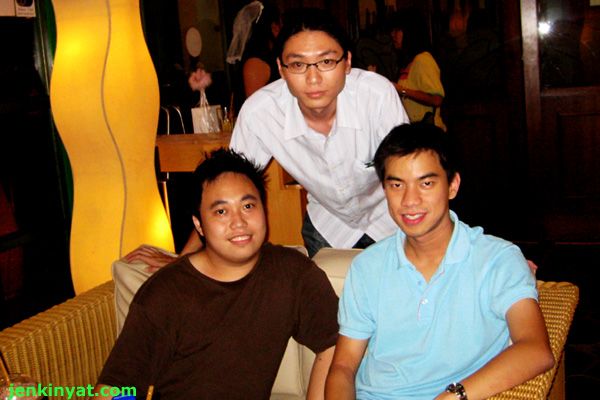 *Me and Chen Seng (L) and Jason Lim*
The new faces, all the way from Penang..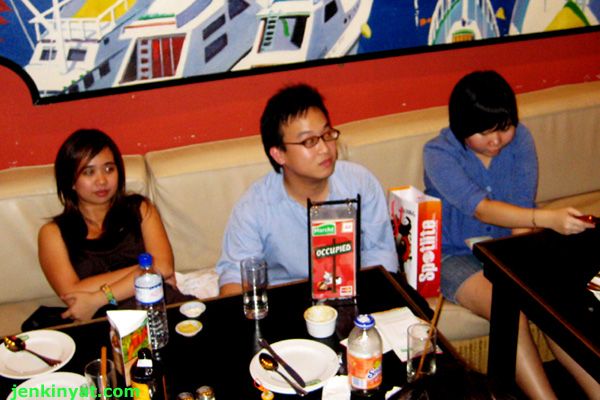 L>R – Hsu Jen, David, Chee Ching*
These 3 were the senyap-est of them all..Almost ignorable wtf..LOL..
There were 3 others whom I didn't managed to snap their pic, namely Aaron, Chung Lern, and Stephanie..
The 3 crazy girls, Evie the getting-married soon  lady who need some marriage fund, asking for funds for her marriage..
Maegen and Bernice were holding the fund box and a box of Durex condoms, asking for donations..
And the bad thing was they walked around Marche and asked for donations from other patrons as well..It then alerted Marche management and gave them a warning that they might be disturbing the customers..
But then, the person in-charge gave them a chance and told them to back off if there is any customer that feel uneasy or uncomfortable bout it..
I bought one also okay..Now I have a "Together" Durex condom to use..Tralalala..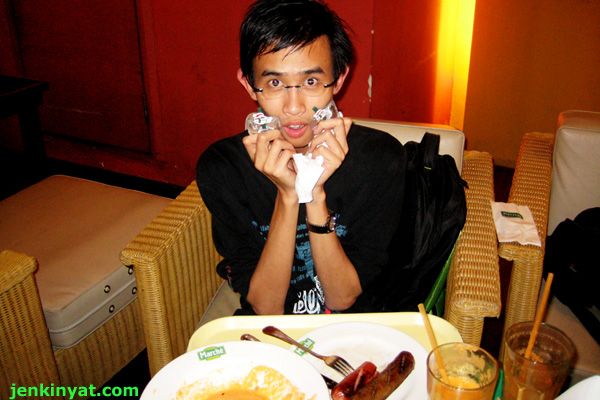 *Thomas with 2 packs of Durex condoms*
He's the unlucky one who got 2 packs, while I got myself 1 pack for emergency use..Hehehe..

*The sausages that Thomas had*
Thomas was quite late that night..But that doesn't mean he has missed out the fun and all..
We were so noisy and like last year, they have to wait for us to leave the place then only can clean up our mess..
Then we proceeded to SS2 Hawker Stall aka Indo Mee..
We talked about funny funny stuffs, from movies to parodies to dramas..It was a fun night though..