On the very same day as PC Fair, I went to Starbucks KLCC for the Lowyat-dot-net Bloggers Gathering..
And I was late for the gathering so I've missed all the discussions and all..
So this is just a re-cap on the attendees..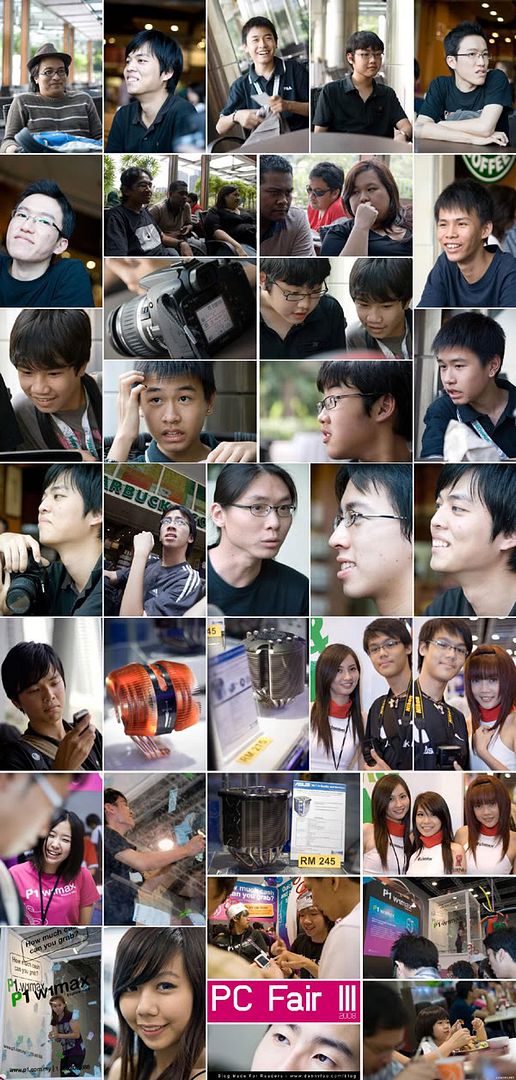 *Photo collage credits to Danny*
Attendees
cassplayer guy http://www.k-tucky.blogspot.com
powerfox guy http://briandn.blogspot.com (who met us at Pikom)
dylanchan1688 guy http://www.neversatisfiedwithlife.blogspot.com
aaron1kee guy http://www.ximplixity.com
freezefrost guy http://www.criticallyacclaimed.info
Jenkin_Yat guy http://jenkinyat.com
akiraceo guy http://www.akiraceo.com
jayhan guy http://www.jay-han.com
etsuko guy http://www.dannyfoo.com
Mikkiz guy (no blog)
heavenhell90 guy http://www.bryanlyt.com
IcedNyior girl (Finally!) http://me.zestful.org
Guess there will be another one coming up..Look out for it guys..