On 10th January 2011, Guinness Anchor Berhad (GAB) launched its 2011 Chinese New Year Campaign, Celebrate Together With The Best..
It was a rainy day and glad it stopped in time because GAB had prepared a stunning grand performance consisting of 9 Dragons and 99 Drums outside of Pavilion Kuala Lumpur..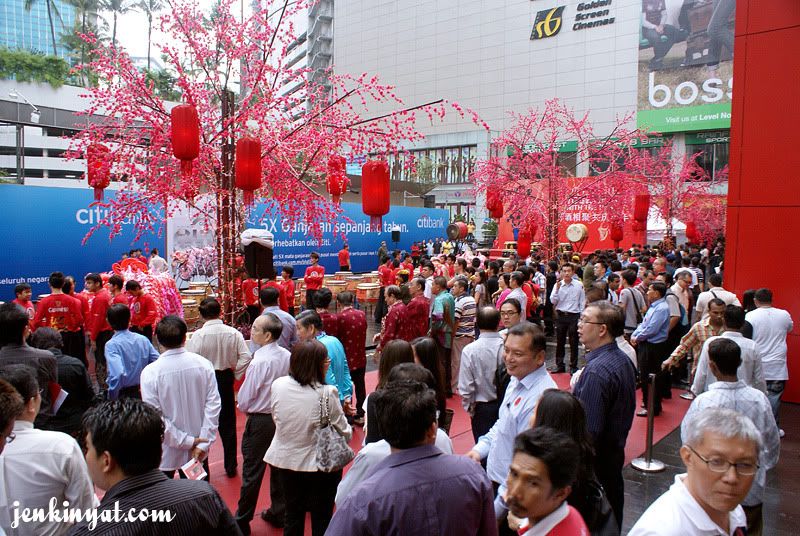 *The awesome crowd*
The event was hosted by Angel Wong aka Chui Ling and Goh Wee Ping (correct me if I'm wrong)..
It was a stunning performance by a group of children from various acrobatic schools..

*The 99 Drums*
The 99 drummers whom I think were mostly primary school kids..It was a great effort from their hard work and practices..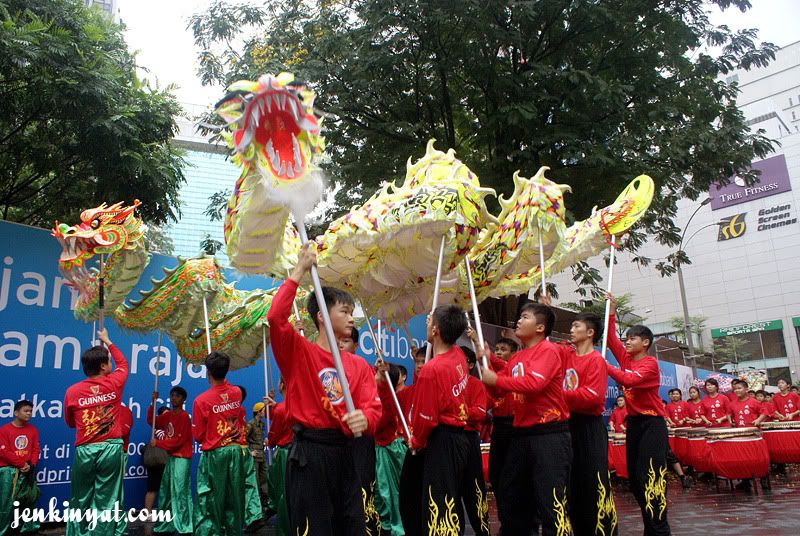 *2 of the 9 Dragons*
The 9 Dragons were too pretty impressive, whom I think are slightly elder, maybe in the age of lower secondary..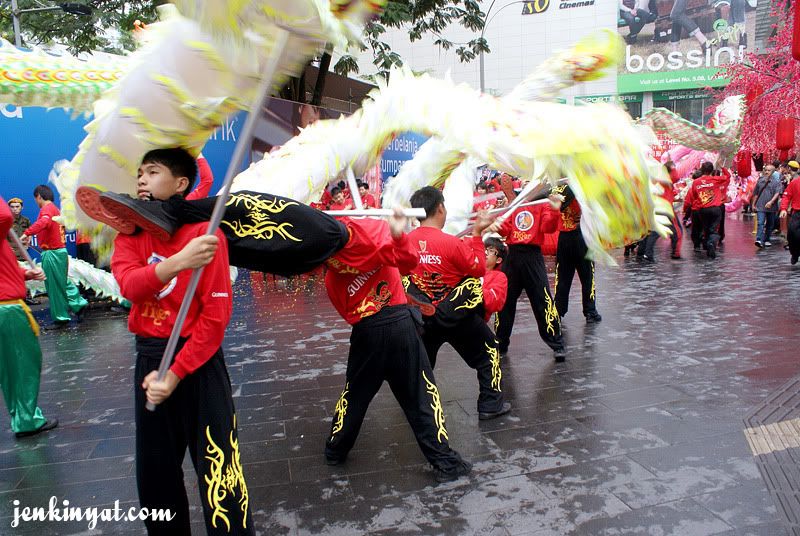 *Acrobatic stunt*
Thinking that Malaysia has some world-class winning Lion Dance troupes, it's not surprising to see these kids performing such stunts in front of the large crowd..
Consumers can look forward to GAB's special promotions of the availability of a 26-can special festive pack of Tiger, Guinness and Heineken at selected hypermarkets and supermarkets nationwide..
After the big-scale performances and inaugural launch of the GAB 2011 Chinese New Year Campaign, we proceeded to Grand Palace Restaurant in Pavilion..

*GAB VIPs lou sang*
Newly appointed Marketing Director of GAB, Ms Yap Swee Leng, gave an opening speech , she said, "Chinese New Year trends may come and go, but the tradition of reunion and gathering amongst families and friends is still the most important custom for Chinese during this festive season."
GAB VIPs gathered for a lou sang session to kick start the CNY dinner of the night..
More yum seng and food session..My first lou sang session of the year