How do you define freedom? Freedom of course is very subjective depending on the individual's mindset..
According to Princeton Online Dictionary, freedom means
the condition of being free; the power to act or speak or think without externally imposed restraints
exemption: immunity from an obligation or duty
My definition of freedom, to be able to escape from the hectic city life and of course, the life as a uni student..
The best of all, to be able to run away from the busy life for a while, even if it's just one or two days, and listen to live music performance just to ease my mood..
I do believe music is a kind of remedy to boredom, and the outcome would free one's mind before the reality check comes again..
To support my belief, 2 Days of FREEDOM music festival is here in town for music lovers to enjoy to some live music performances..
And the manifesto of FREEDOM is none other than the way of life, of how one wants it to be, rather than follow by the rules, in one particular time..
The best thing to start with is, check out their website at www.freedom 09.net..
Now, the most important thing is, the line-up of the 2-days music festival..
The main act has to be Ferry Corsten and Above & Beyond..

*Ferry Corsten*
This 36-year old Dutchman rose to fame in the late 90′s when his solo project of System F gained recognition in the UK Chart..
His popularity further improved when he collaborated with famous DJs and musicians like DJ Tiesto, Vincent de Moor, and Robert Smit..

*Above & Beyond*
Above & Beyond, a trance music group formed in year 2000 by Jono Grant (British), Tony McGuinness (British), and Paavo Siljamaki (Finnish)..
Despite the slow start of their DJ career, they are now considered headline acts and make regular appearances at some of the worlds biggest music festival..

*Markus Schulz*
Next up, one of the international acts, Markus Schulz, a German trance music DJ and producer who is best-known for his weekly radio show entitled "Global DJ Broadcast"..
Now you've know all of the main acts, FREEDOM is bringing in 2 special guest DJs to make the music festival livelier..

*16 Bit Lollitas*
16 Bit Lollitas, from Netherlands, played a very niche music of their own creation, which they showcase their talent in mixing rhythm and beats and express it through the turntable..
Although I've not really heard of their bits but I'm expecting something as good, or niche, as our homegrown group LapSap, which plays hard-funky-retro-mix..
Do check out their MySpace : 16 Bit Lollitas..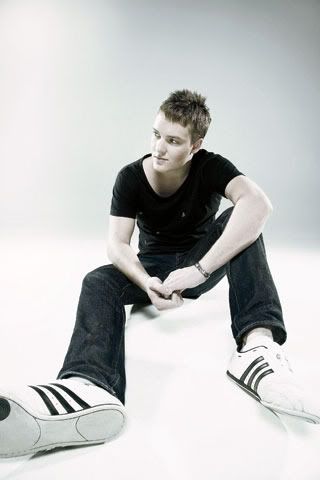 *tyDi*
Australian DJ and producer, tyDi, currently listed as Australia's #1 DJ according to a Top 50 DJ Poll conducted by Sony..
In 2008, tyDi was invited by ID&T, a Dutch entertainment and medium enterprise that organizes the largest dance events in the world, to close Melbourne's New Year's Eve party..
Later on, tyDi was again invited for another worldwide event which saw him share the stage with international acts Armin van Buuren, Paul van Dyk, and Tiesto..
I can't wait to see these 2 DJs to perform live at the 2-days FREEDOM music festival..They are simply sensational..
Now, with all these world-class DJs, I definitely hope it would be a world-class music festival that would gain recognition around the globe and put Malaysia in the limelight..

*Festive info*
Like what you can see, it's going to be a 2-days music festival, for you to experience the FREEDOM that is being pushed by the organizer..
First thing off, I know it would be a nice proper music festival as the organizers reserve the right to deny entry to any individuals with attires deemed improper or indecent..I don't really hope to see any havoc to be happening inside..
REMEMBER to check out the DO's and DON'Ts as you might have to face legal action should you break the law and I guessed that's the last thing you want it to happen on you..
A music festival is still, a festival with laws to obey..Just because we have FREEDOM doesn't mean we should abuse it..We still have to obey the law..
If you really thought so, then I'm sorry you are at the wrong place my friend..

*Ticket prices*
Tickets are on sale now at participating Axcess Ticket outlets..
Do check out the official site for more info, fun-filled games and also some photo galleries..Furthermore, there is member privilege where FREEDOM members enjoy ticket price up to RM30 per pass..
Just log on to www.freedom-09.net to find out how..
I can already imagine the success of this music festival despite the global economic downturn issue and also the competitiveness of music festivals in Malaysian-shore in the recent years..
All images above are screen-captured from Freedom 09 Official Site..
See you guys there!