Last Saturday, 17th of November 2007, was Dahlia's birthday. So, all of us (literally), Cooler Clubbers, went over to her house and celebrated with her..
It was suppose to be a surprise party but something happened and we have to ditch the initial plan and go for Plan B..
Then, in the so-called BBQ party, everything is so messed up coz we don't have any BBQ tools at Dahlia's house..
We have to come up with some ideas and tricks to get the chicken BBQ-ed..Other than that we also had some booze, with Chivas, Smirnoff, Bacardi Limon, and Jim Beam..
We had it with ala fruit punch and cocktail style..

*That's me performing some stunts as a BBQ Master*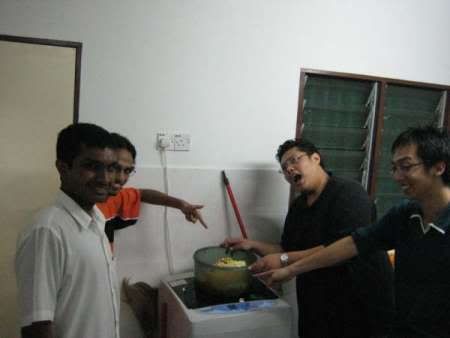 *The dudes getting some done*


*The Jim Beam fruit punch with the frozen cube of Orange Juice from fruit juice packs like Peel Fresh*


*The BBQ tool (whatever you call it)*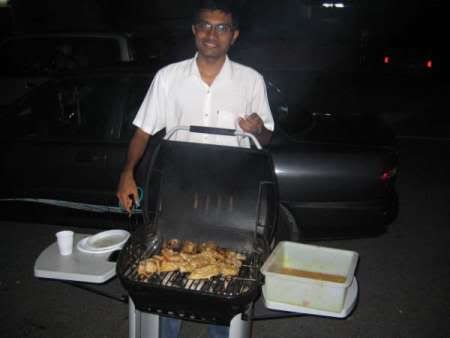 *Peter trying to show some skills on "How To BBQ For Dummies"*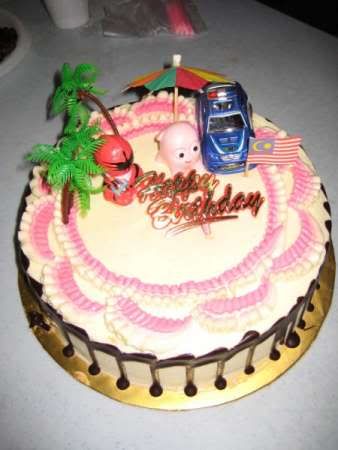 *The birthday cake*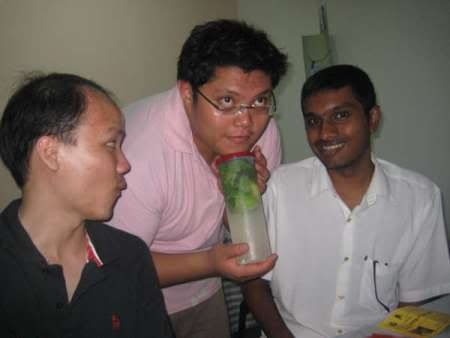 *Fuzz with his mixture of Mohito (or is it Mojito? pronounced as more-hii-toh)*
Our Mohito is something of Bacardi Limon with mints leaves and lime..Taste like Mamak's Limau Ais..

*L>R – Josephine, Me, Bday Girl..Under my umbrella, -ella, -ella, eh, eh, eh*


*L>R – Oliver, Kevin (or is it Kavin? or Keeven? or…), Kahvn, Edmund*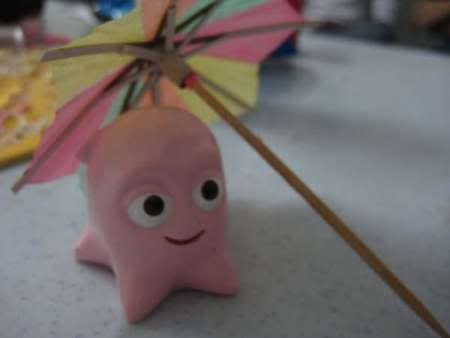 *The Worm toy (honing my photography skills with an IXUS 70)*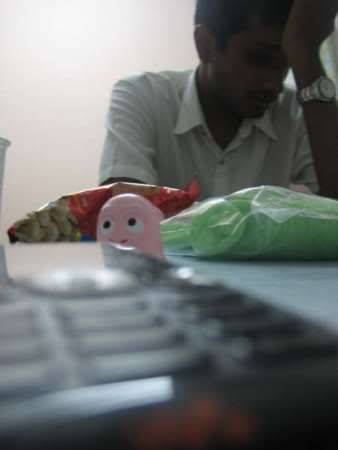 *An artistic pose by Peter ala The Thinker (but actually he's in tipsy state XD)*


*Stupid pose by the gang*
This end my entry for Dahlia's Birthday..
So now you are officially legal to enter Zouk..No more upsets at the entrance anymore..Muahahaha..
Stay tune tune tune~~~..