Been studying in UCSI for 2 years and honestly I'm not a fan of cafe for my lunch..Some of it are overpriced and the food is so so only..
But, One Some Cafe is a bit different..Its menu are of different kind, well not really THAT different but yeah..Not bad I would say..
They have changed management during the semester break but fret not the food quality is still the same..
Read on and check out more as promotion is being offered for the new year of 2009~!!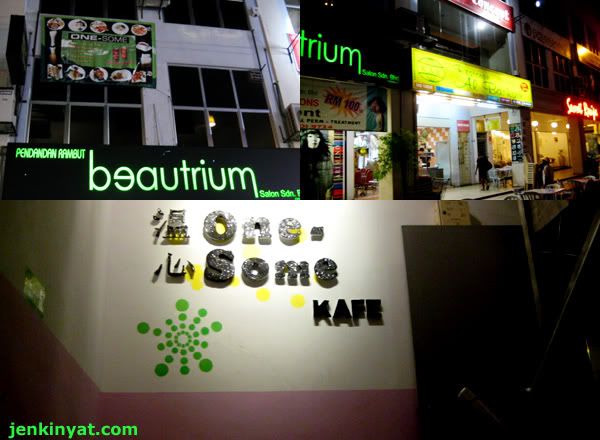 *One Some Cafe*
One Some Cafe is just located on the first floor, above Beautrium Saloon, next to the yellow signboard mamak, Al-Barkath..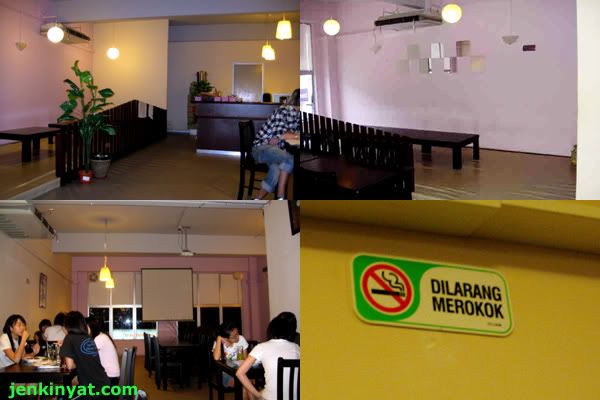 *The interior*
The interior is nice and simple..Quite ample of space..And it's no smoking! How good is that..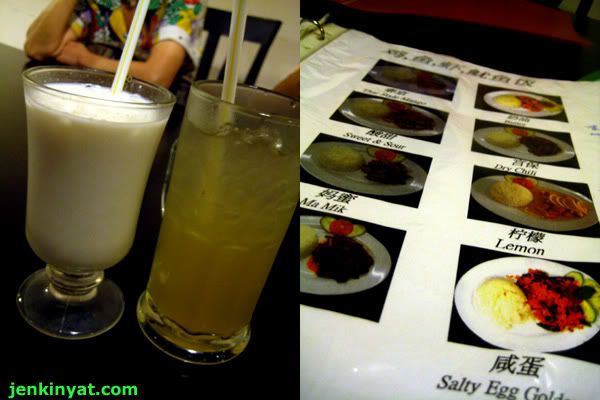 *The nice drinks and the menu*
The white one is Honey Milk and the yellowish one is Honey..Both are quite nice..
It has varieties of dishes for you to choose from..Their signature cooking style to fried rice to noodles..
Noodles wise, they have claypot, varies from Tom Yam, Lou Shu Fun, and Soup..They also have XO Fried Bee Hoon Seafood Kuey Teow..
Fried rice, they offer Yong Chow, XO, Vegetarian, Thai, and Tom Yam (Siam)..
As for their signature dishes, they have Butter style, Kam Heong, Golden Salty Egg, Sweet & Sour, Ma Mik (Marmite), Lemon, Dried Chilli (Kong Pou), and Thai Style Mango..
For the signature dish you can choose chicken, fillet fish, or prawn..So yeah..It is somewhat halal here..
Oh, they also have steaks, fish fillet and chicken chop..Flavor wise, they have mushroom, black pepper, and creamy sauce..
Some snacks are offered too, like fried chicken wings, fried sausages, sotongs, prawns, spring rolls, and seafood tofu..

*Thai Fried Rice and Thai Style Mango Chicken Rice*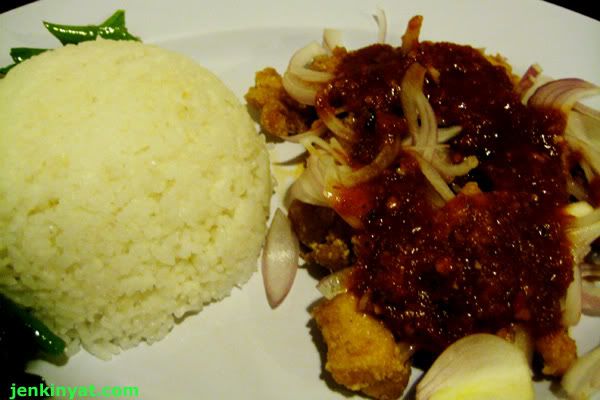 *Thai Style Mango Chicken Rice*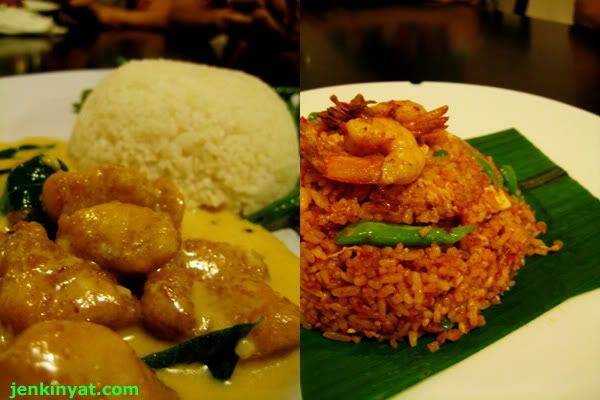 *Butter Chicken Rice and Tomyam (Siam) Fried Rice*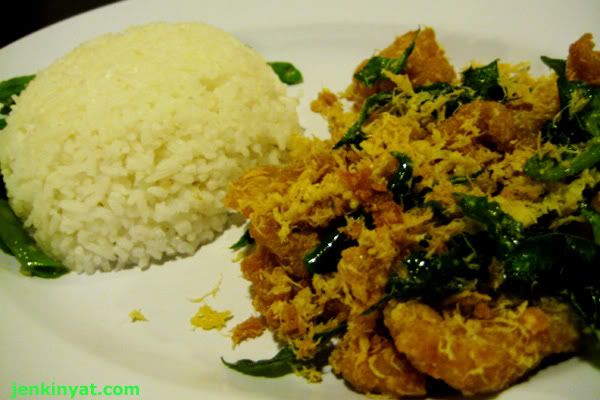 *Salty Egg Chicken Rice*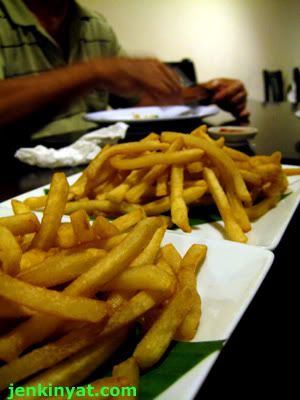 *French Fries*
All food are at affordable price ranging between RM5 – RM7.50 for rice and noodles..Steaks are all priced at RM9.90..Snacks are priced at RM3.90 – RM10.90..
Drinks are priced at RM1.50 – RM4, varies from smoothies to tea (Jasmine, Green Tea), and few others..
Now they are having New Year Promotion~!! Just print out the following discount voucher, flash it there, and you will get 10%..How's that for a new year? Niceee~~
Of course, it is accountable for one receipt only..And actually it doesn't matter if you separate it..It's still the same anyway..LOL..
Opens at 10am – 1am on weekdays..11am – 1am on Saturday..Closed on Sunday..
The promotion valids only in January 2009..Download the voucher HERE..

*Right-click on thumbnail and view image for larger image*