Okay, last Sunday (not the day after Nuffnang Music Bash..The one before that) I got up at freaking 6.30am for Qing Ming, and I slept at freaking 4.30am..Sheesh..
Honestly, it was my first ever Qing Ming trip to visit my grandfather and it's in Klang, coz he died at his second wife's home, hence placed over there..
Anyway, my father and his siblings did make a trip to Klang every year during Qing Ming, just that I didn't follow..I also don't know why and my dad didn't once asked me to..
But this year a bit different, was being asked to get up early, to make a trip to Klang..So, I did..And I was the driver..
The only place I am familiar with Klang is somewhere Berkerley, the Jusco area where Qe Xiang BKT is situated..The cemetery is somewhere deep inside Meru..Not that familiar so wth..
At about 7am, met up with other aunties and uncles (my dad's siblings la duh) at Pudu Majestic..Then sped off to Klang via Federal Highway..
Just before the Sunway Hanging Bridge or whatever you call it, just in front of Guinness factory, there was a serious shit accident..
A car (Waja if not mistaken) dragged for quite a distance on the highway in front of GAB and it hit the metal bar divider in the middle of the road, if you get what I mean..
It caused a massive jam at freaking 7.30am on Federal Highway on the way up to Klang..I think it's quite a rare sight..
Then, at about 8.10.am, we reached the destination, don't know what name of the cemetary..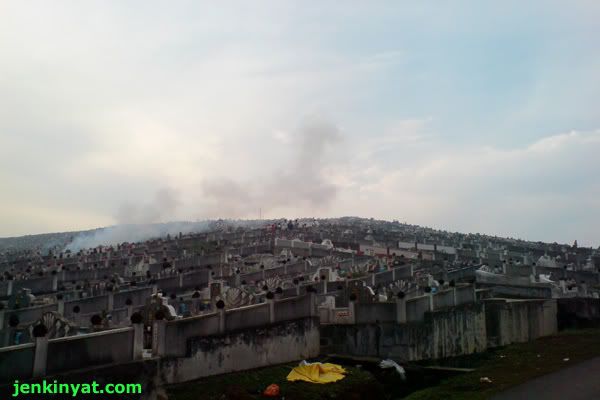 *The cemetery in Klang*
So I was there, the cemetery where my grandfather is buried since……I don't quite remember when..Year 1994 i guess?
Then parked our cars, walked up the hill, not that high up, so it's fine..
Fortunately, the crowd wasn't that packed as well..Still bearable and cars still movable..
Also, the weather was moody and cloudy..Very nice for outdoor activities such as Qing Ming, coz there are a lot of elderly people..

*My family and relatives*
Yeah, those are my cousins and father and sister and uncles..It's my first visit okay, don't play play..
Well it's NOT my first visit to a cemetery of course..I mean my first tri to visit my grandfather..
Other than visiting my mom every now and then since 2006, this is really my first..

*The graveyards and all*
Well, I've known that usually this kinda event, cemetery or religious or temple thingy, involves the whole family members..
So, usually there are a lot of pretty girls or wannabes walking around following their parents or wandering off themselves coz they are already so familiar with the ritual and all..
And it's no surprise for me to see some pretty ladies hanging around the cemetery with their family members, chit-chatting and laughing out loud..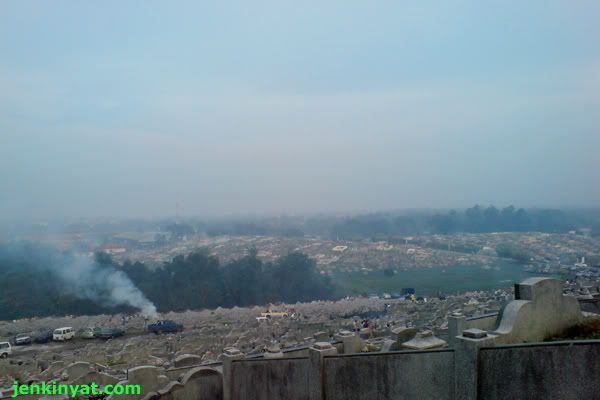 *Lo and behold*
I actually wondered what's with the culture and all..The people there laughed out loud, at cemetery?!?!
Okay, maybe their sense of believe is to bring happiness and joy to the deceased family member by LOL, lighting up firecrackers, and many other things..
But, how some might explain that you have to behave when you are at the cemetery as you might indirectly offend the "neighbours"..
That's why, culture and beliefs of each family is totally different..
As for my family being all free-thinker, we are just doing it because it's a Chinese custom, not because we are religious and what's not..
So we skipped most of the hectic part and just went on with the joss sticks and the box thingy..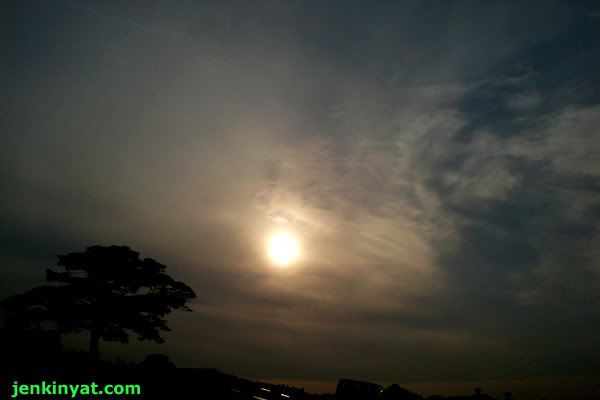 *Sunshine is bright*
Just about time when we were done, the sun is brightly lit up on the sky and it's about 9.45am..
Then I suggested to bring my family to Qe Xiang Bak Kut Teh, since we were already in Klang..Why not a trip to Qe Xiang, it's on the way exit to Federal Highway anyway..
So yes, we did and again, the breakfast cum lunch a.k.a brunch was splendid..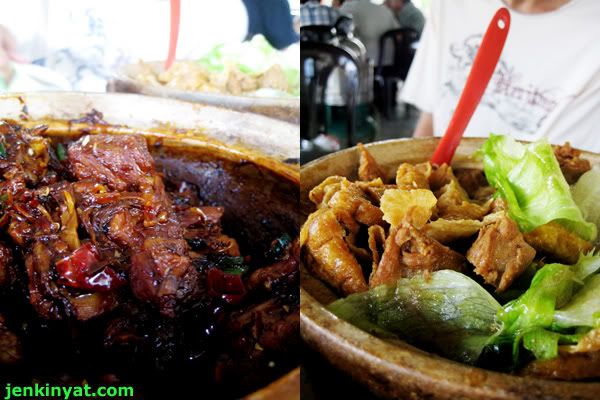 *Qe Xiang Dry and Soup Bak Kut Teh*
I'm so proud of myself that I brought my family to eat BKT in Klang..LOL~!!