It's the time where you will see lots of drivers filling up forms at Shell stations for a contest called Shell V-Power 97 Win Weekly..
Was at Bukit Bintang last week to witness the Shell campaign awareness by the Men In Red, handing out leaflets and contest forms to the public..

*Men In Red*
Together with me was Daphne, April, and Xiang snapping away photos of them doing their job under the bright sun..
Glad that day was pretty cloudy at times so it's still tolerable..
*Girls In Red*
Okay I just made up the term Girls In Red but yeah, there were guys and girls promoting the campaign to the public and it's no easy task coz I've worked as promoter beforeand it's quite a hassle to make people stop for a moment to listen to you..
Okay enough of craps, what's the deal with Shell V-Power 97 Win Weekly contest..
There is over RM3 million and more than 4,500 limited edition Ferrari key ring to be won over the 15 weeks period..

*Image taken from Shell website*
The Limited Edition sets are each made up of 6 Ferrari championship models in chrome finish, comprise of Ferrari 156 F1 (1961), 250 GTO (1962), Ferrari P3 (1966), Enzo Ferrari (2002), F430 Spider (2005), and F2007 (2007)..
There are 304 Ferrari Key Ring sets up for grabs each week so don't forget to fill-in the contest form after you've pumped at Shell station..
How to join this contest?
You just need to spend a minimum of RM30 on any Shell fuel (RON 95 and/or 97), lubricants, or any Shell Select items..
Here's a catch..pump RM30 of RON97 you cant fill-in 2 forms while RM30 of RON95 just one form..So if you pump RM60, you get to fill-in 4 forms for RON97 and 2 forms for RON95 clipped to that one receipt..
Weekly prizes include :
RM30,000 + Limited Edition Ferrari key rings set x1
RM3,000 + Limited Edition Ferrari key rings set x3
RM300 + Limited Edition Ferrari key rings set x300
RM50 Shell voucher x600
The campaign runs from 21st December 2010 until 6th April 2011..
To check out if you are a winner from week to week, do visit http://shell.com.my/vpower for more details..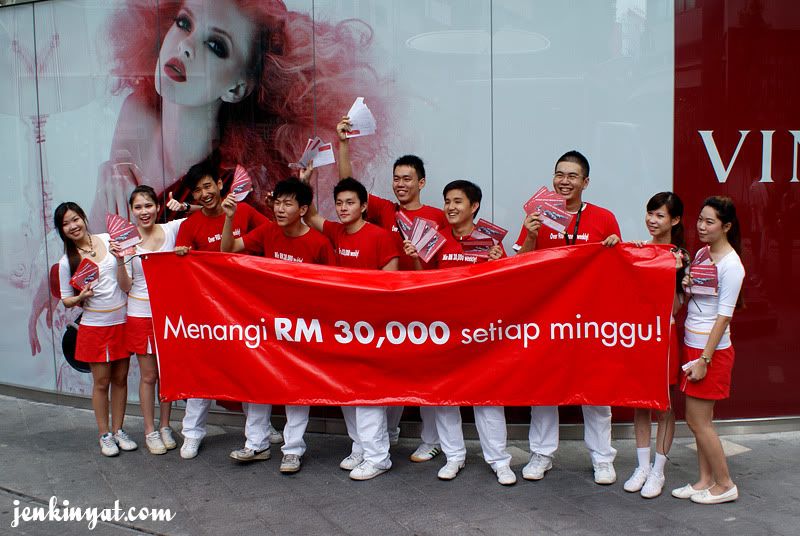 I'm so going to try to get myself a set of Limited Edition Ferrari key ring after being a loyal customer for such a long time
Also, I wish everyone a merry Christmas and a happy new year! Good year ahead everyone!
P/S – Thanks to Ogilvy PR for inviting us to be there for the campaign