25th November 2010, exactly 1 month before Christmas Day, is the day Guinness launched its nationwide Merry Guinness campaign to usher the 2010 Christmas at Malone's, Sooka Sentral at KL Sentral..
'Merry Guinness. Share the Magic this Christmas', is its tagline and the magic did work on me coz I felt happy after 3 half pints of Guinness
Some photos credit to Guinness Malaysia..

*Mark Jenner (left, GAB Marketing Director) and Peter Khemlani (right, GUINNESS Marketing Manager) flanked by Merry-rinas toast to launch the nationwide campaign*
Since its launch, there will be a total of 54 Merry Guinness events all over Malaysia with a mix of small and large scale events for consumers to celebrate it the Guinness way..
Immediate after the toast, it marks the beginning of Merry Guinness and the invited guests began to dig in the food prepared in the Christmas way..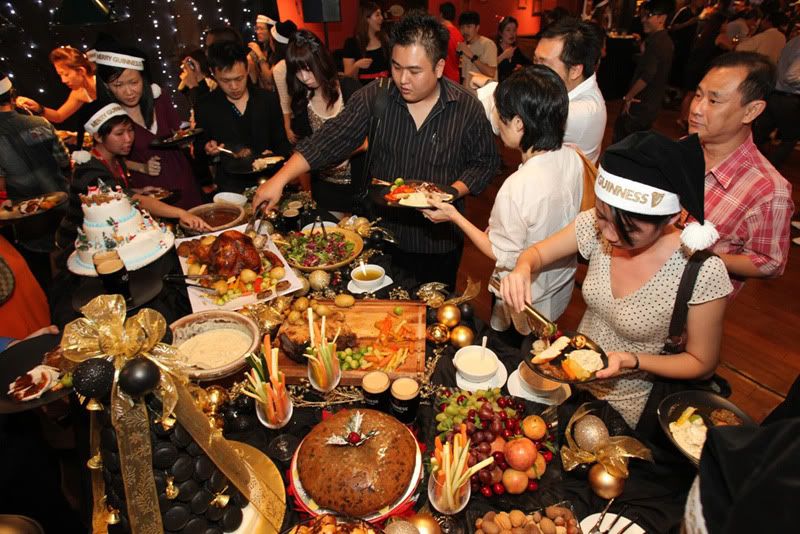 *The Christmas dishes*
We have things like roast turkey (or was it chicken?), roast beef, lots of fruits, salad, macaroons, etc..The food was quite awesome, or I was too hungry