Was at Pavillion the other day and it was so jam in Jalan Raja Chulan..
So with my camera, I decided to snap some slow shutter photos..
I was standing on the bridge connecting Pavillion and Novotel..Here are two pics you suppose to see at fast shutter..

*Pic #1*

*Pic #2*
By applying slow shutter, we can get something as below..I've used a few SONY digicam and none of it has shutter settings..Perhaps not all models are like that?
But anyway, I just love slow-shutter photos..Slight edit with Photoshop..

*Slow-shutter #1*

*Slow-shutter #2*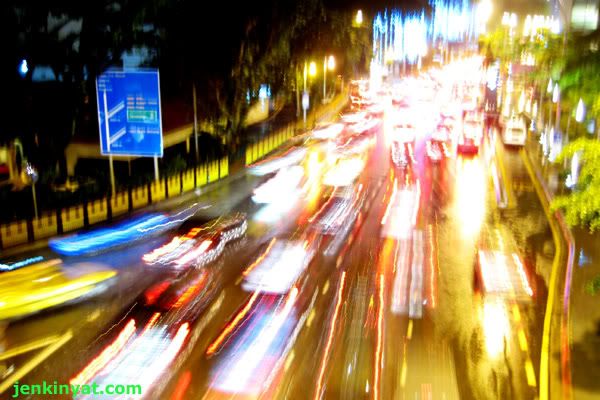 *Slow-shutter #3*

*Slow-shutter #4*
To play with slow-shutter, one have to hold the camera still, else the effect wouldn't be nice as would turn out bad just like the above..
I really need to save on to buy a DSLR to feed my slow-shutter and clouds fetish..