Well, this happened quite some time ago..
If not mistaken, it's the week before CNY..It was in Taman Midah, where you can see the Restoran Dhurbar a.k.a mamak shop from the road side..
I was there with my dad for dinner at the Pig Organs Pepper Soup wtf..
Then, I saw this and I was furious..I was armed with a camera with me at that time being..So I flashed it out and here's the result..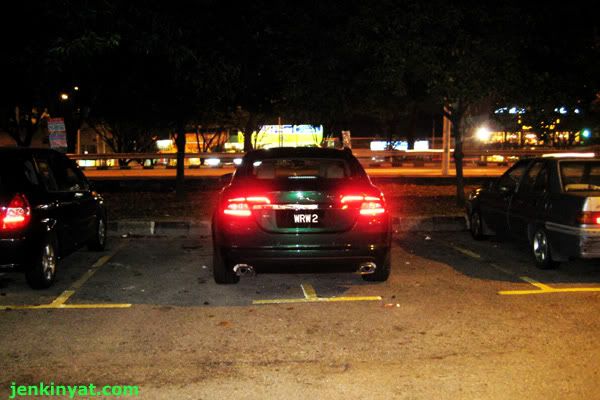 *It's a Jaguar, WRW 2*
As you can see, it's quite a big car indeed, Jaguar..And the driver parked in on two parking-lots..
I couldn't help it but to take a picture and show it to everyone how dumb this person is..
If you think your car is THAT BIG, don't ever go to that area to eat coz it's just normal road side rundown food stalls..
If you think why you cannot eat there like anyone else, then why can't you park your car like every other car?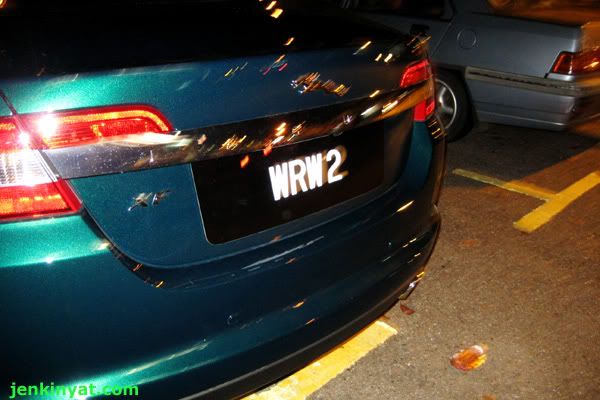 *Metallic green Jaguar – WRW 2*
So, recognize this car and give the driver a cock stare the next time you see him/her..