Okay, a bit of recap to continue my New Year's Eve celebration..Yeah I know it's like damn late as the Lunar New Year is already here..
Anyway, after half of the people got tipsy, we proceeded to celebrate Aaron's birthday before the clock strikes 12-midnight to celebrate the New Year..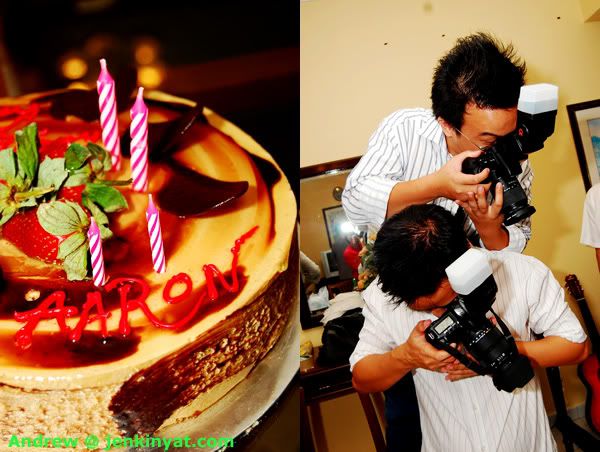 *Aaron's birthday and the paparazzi*
That's his birthday cake from Baker's Cottage and I didn't get to try it coz while everyone was eating the cake, I was busy eating KFC..LOL~!!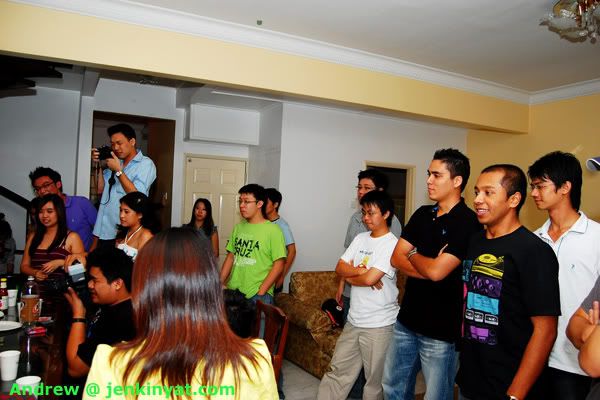 *Some of the people*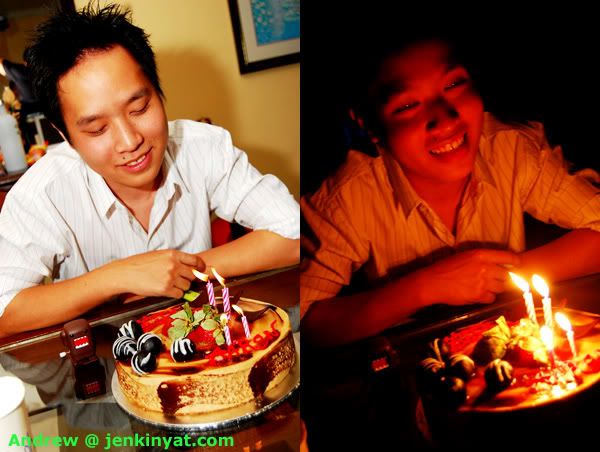 *Birthday boy make a Toyota wish*
Here's a video that I've recorded during the birthday song and some crappy birthday bash..
[youtube=http://www.youtube.com/watch?v=7iAGrwbYBCI]
More photos ahead..

*Birthday boy cutting the cake and with his Domo-kun wtf*

*Aaron and his college mates*

*Aaron and his friends' friends*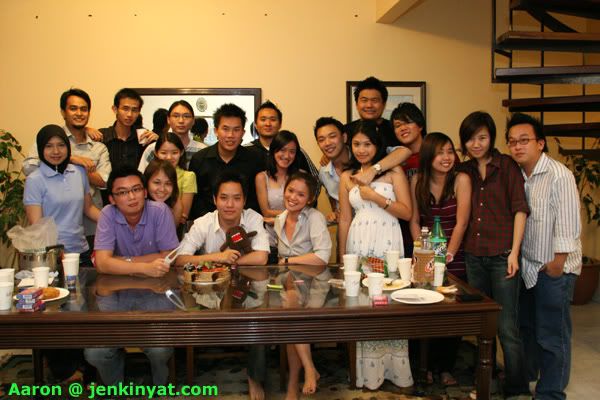 *Aaron with his blogger friends*
Then of course, we took a photo of only bloggers..
From left third row, Juliana (Zeo's wife), Zeo, Thomas, Me, Dillon, Nigel, and Joshua..
From left middle row, Celine (green), Andrew, Kelz, and Jeffrey..
From left fromt row, Chung Lern, Stephenie, Aaron, Shengmae, Anne Marie, HsuJen, Nadia, and David..

*Aaron and us, DGMB friends~!!*
Yeah, how can we missed out the DGMB photo..Although a couple of them were not there with us, but they'll remain in our  heart..
Amy and Hwei Ming are studying in UK and don't know where's Michelle..LOL..
And as usual, Pamsong was busy working her like shit, yet she's loving it..Well I guess that's where her strength came from..Salute..
Okay, I guess that's all for now..Stay tune..