ARMIN FUUUUUUUUUUUUUUU~!!! *raise hands up in the air and profusely shaking crotch*
That's right people, current 2008 World #1 DJ Armin van Buuren came to Zouk KL on 10th of January 2009 and spinned like crazy~!!
As expected from Armin, the room was sardine packed and the queue at the entrance was so long that it hit the roadside already..
Lucky that I've gotten the ticket in advance and the queue was somewhat shorter if compared to the door-sales line..

*The long queue*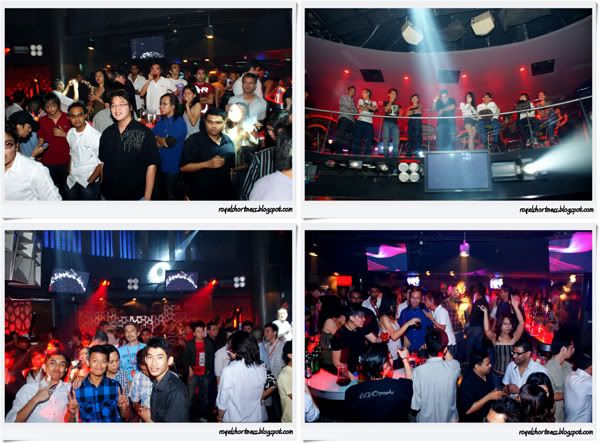 *The happening crowd even before Armin enter the room*
Around 11.20pm, Armin entered the door and everyone screamed and cheers when Armin was walking to the DJ podium..
Everyone was shouting "Armin! Armin! Armin!"..I was like wow, what a crowd..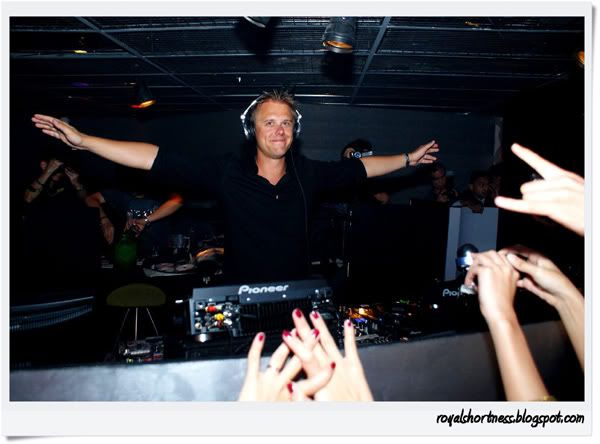 *Armin van Buuren the man*

*Aaron, Hsu Jen, Kelz, Joshua*
Whole night David was busy shooting around with his DSLR with Andrew and Nigel was busy walking around with his video camera..
If only I have a camera at that time..Crazy fun!

*Everyone dance to the groove*

*All getting high*
About 1 hour plus after Armin started to spin, the place was getting damn packed and we needed some fresh air..
So we went out and there we met Kenny and also Jess..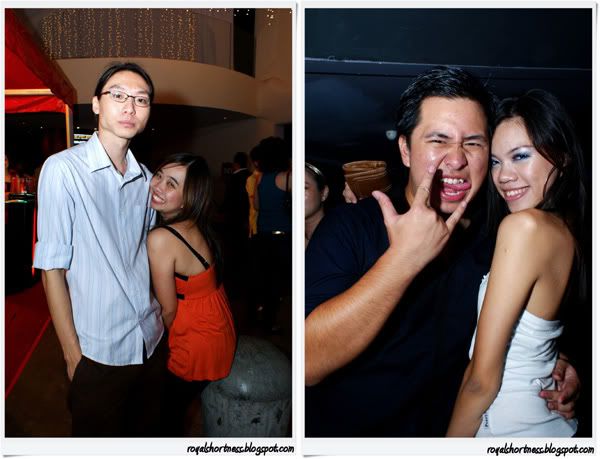 *Hsu Jen and I and Kenny with Jess*
In order to digest a bit, we walked around Phuture for some R&B, Velvet for some retro of Mambo Jambo, and Barsonice for some new age hard retro mix with LapSap..
But then, I just couldn't resist and went back into the Main Room for more of Armin..
As expected, pieces like "In And Out of Love", "Rain", "Burned With Desire", "Going Wrong", and many more were being played..
The one I've wanted to listen and put myself in wonderland is "Zocalo", but I'm not sure whether I've missed it when I was outside or he didn't play..Sigh..
Anyhow, I still felt ecstatic with other tunes..They were awesome..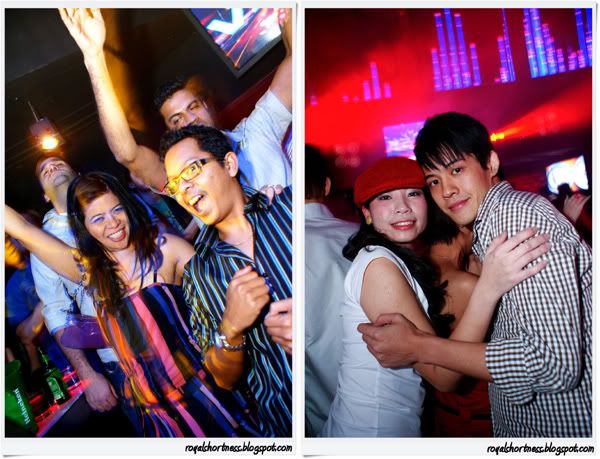 *More of the happening crowd*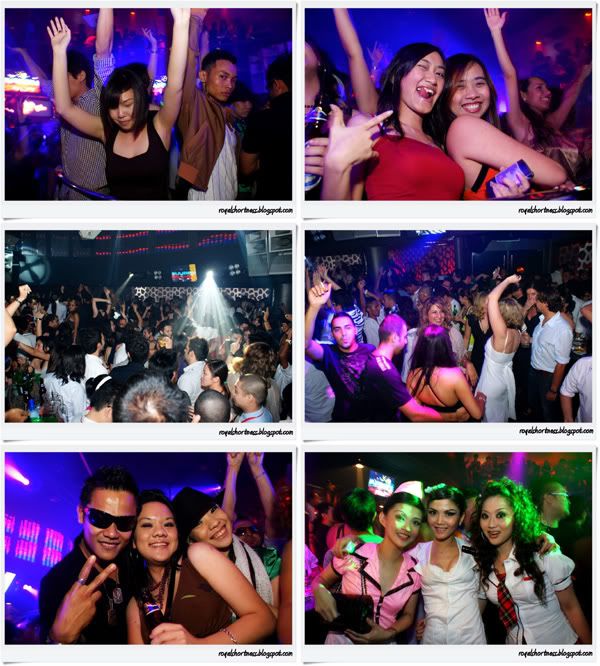 *More hyper crowd getting jiggy with Armin mixes*
It was even better when Armin made eye contact with the crowd and of course guided them with some ovations and all with his hands..
He was even kind enough to give another 30-minutes of encore after 3am..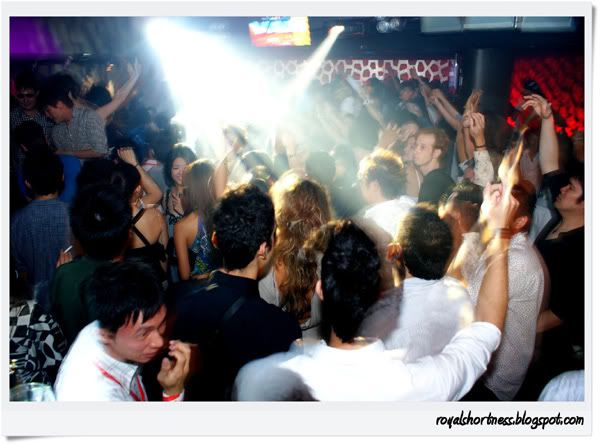 *More of ARMIN~!!*
I stayed till the end and I didn't regret at all..
The crowd started to get a bit chaotic at the end, many asking for autographs and the VIPs were asking permission to take photos with him..
Everything thrown at him, money notes of RM1, RM10, and even RM50 were given to him for autographs~!!!
Some took of their shirt, one took one of his shoes, and many other stuffs..IT'S CRAZY~!!!!

*WORLD #1*
Hope to see the back to back World #1 DJ of 2007 and 2008 again and hope he'll hold his throne for the third time in a row..