COMIC FIESTA FUUUUUUUUUUUUUUUUUUUU~!!! *raise hands up in the air and profusely shaking crotch*
Last year's event was the bomb..So I was hoping something as interesting as in 2007..Check out my CF07 entries in Part 1, 2, 3, 4, and 5..
Went all from Cheras to Sunway Pyramid, 2 days in a row..Sounds gung-ho, but not really..LOL..
But anyway, before I entered the Convention Centre, I met up with Tzia and had lunch with her, and her friends..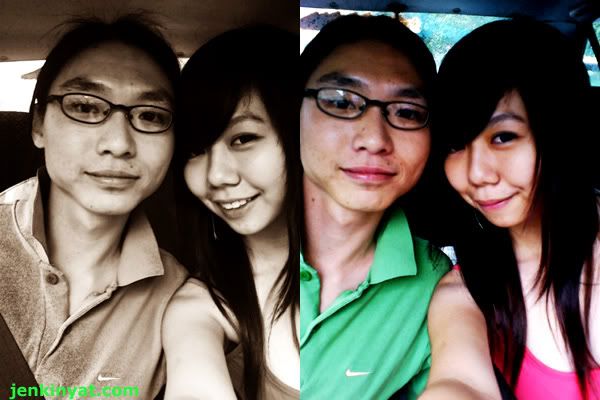 *Tzia and me in my car comwhoring wtf*
Sent her back after lunch and I headed back to Sunway for the event..
Well, not that I've watched all of the available animes or mangas but I just love to see the cosplayers walking around in their work of art, costumes and make-up..

*Cosplayers lurking around the hall*
More cosplayers and figurines up ahead..