Yeah baby..It's Christmas' Eve and it's booze party again..In 2007 we had a secondary reunion by getting ourselves drunk at Nicholas' house in Templar's Park..
Check out our crazy antiques in Part 1, 2, and 3..
This time around, we decided to rent a service apartment so that we won't cause any nuisance to any neighbourhood..

*KL view before midnight*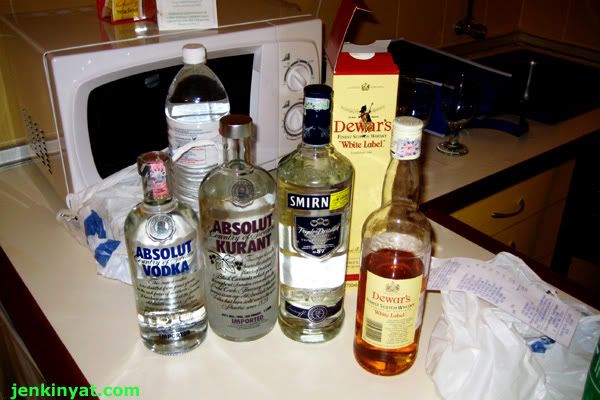 *Our boozes*
Those are Absolut Vodka, Absolut Kurant, Smirnoff with 50% alcohol, and White Label Dewar's..We have 2 bottles of Dewar's actually..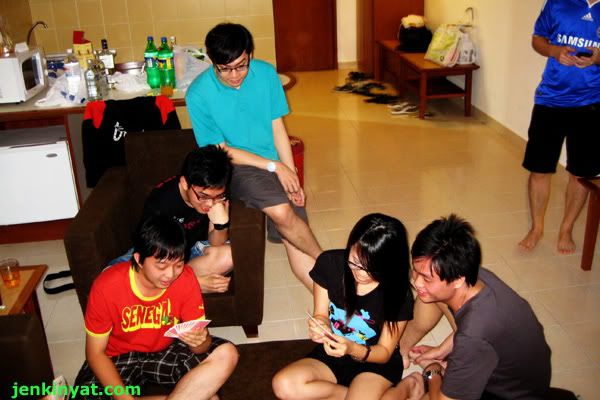 *Chor Tai Di*
Party people, Hikaru, Deral, Nicholas (Bowling), Ryan (Landoo), Junn, Petrol,  Kelson, Kianhow, Jenifer, Kate, and Apple..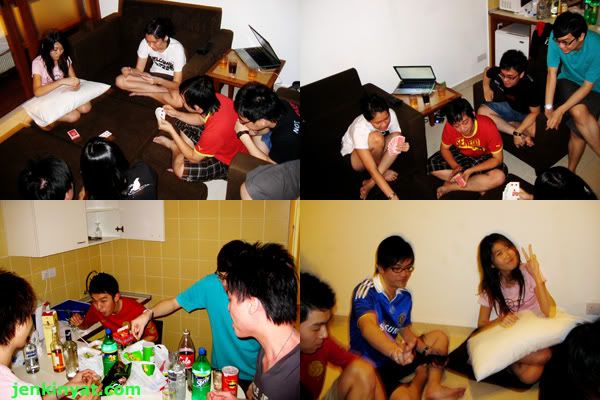 *Some warm up sessions before the real deal*
Yes, some warm up sessions are needed before you head for the real deal, the drinking game..
Well, if you have attended my few previous booze parties, you would know my version of drinking game..It's absolutely  for the win..
But this time around, we skipped all the thinking and hassle..We played by luck..
Read on to see what luck-drinking game that we have..