FREEDOM FUUUUUUUUUUUUUUUUU~!!! *raise hands up in the air and profusely shaking crotch*
At last, here's the update on FREEDOM Elite event from me..Many bugging for it already..
Okay, FREEDOM Elite is a closed event just for invited guests only..But to get the invitation, it was easy yet difficult..
It was on 22nd of November, last Saturday at Bukit Kiara Equestrian Club..
The very same place as Hennessy where they brought Flo Rida and Machi few months back..Check out HERE, HERE, and HERE..
The first 5,000 registered on FREEDOM website gets to attend the event as invited guest..You pay nothing for it, and you get unlimited alcohol and international DJs..
Yes everything is free..Enough said..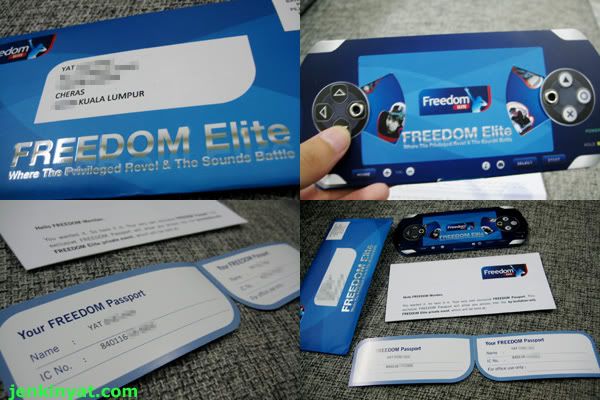 *FREEDOM Elite Passport aka invitation letter*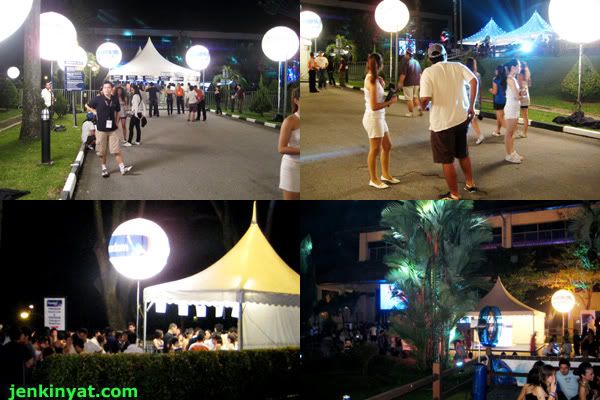 *The entrance, freaking packed*

*Crowd is getting wild*
Clockwise from top left :
1. You can see all the people queue-ing up like mad to get free boozes..
2. Look at the stacks of Tiger beers behind the bar staff*
3. Place to hangout in front of the bar..It's definitely convenient to get drinks and get drunk..
4. Havoc everywhere..
Yes, they gave out free flow of boozes, consisting Heineken, Tiger, 42Below Vodka, Coke, and mineral water..
All straight from the cans, no more diluted booze!!
I bumped into my friend Adrian, who was working as bar staff, he said the drinks were more than enough and I didn't doubt that at all..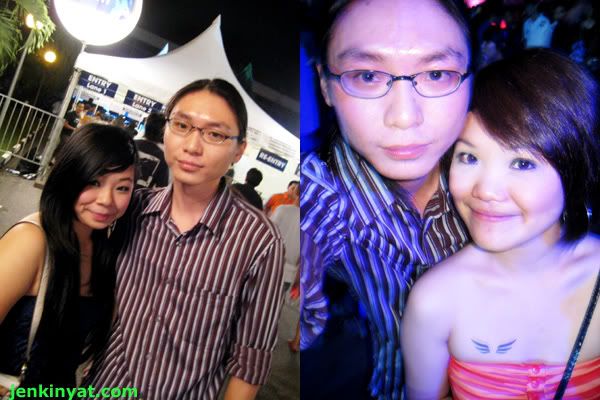 *Jacklyn and Mandy*
There I bumped into Jacklyn when I was about to enter..And inside I bumped into Mandy..It's been at least half year the last time I saw her..

*The early crowd*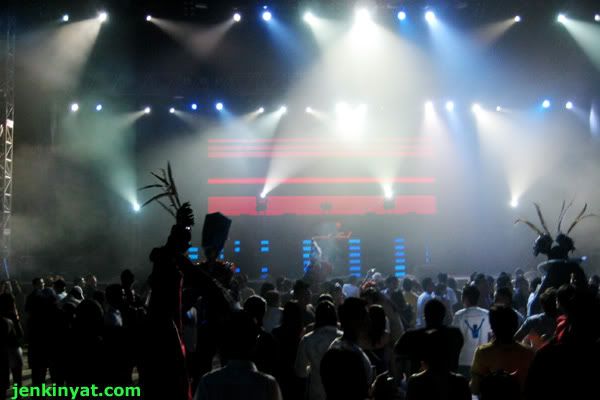 *Nice lightings*

*Even nicer lightings*
More pics up ahead..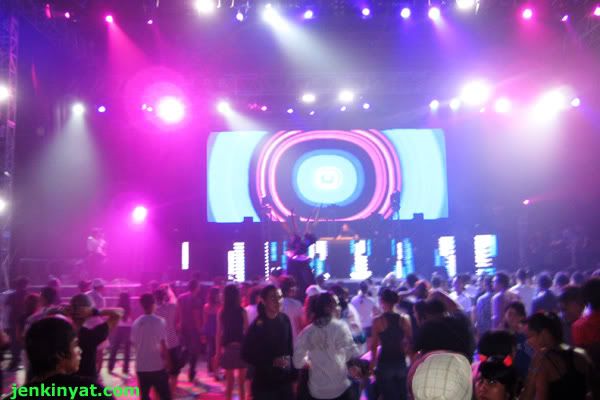 *Nice visuals and lightings*
I was there with my clubbing community of CoolerClubbers..Yes, a whole new community with our very own philosophy and rules wtf..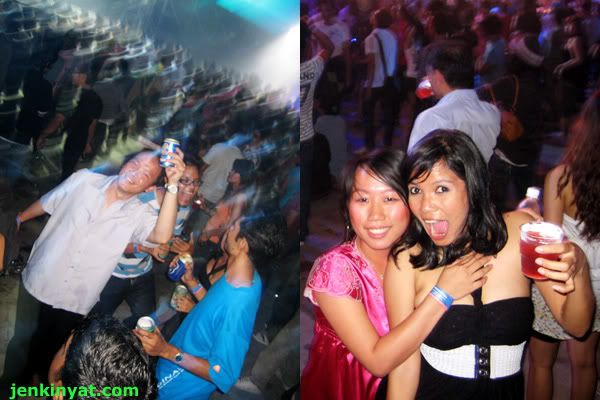 *Coolerclubbers getting wild*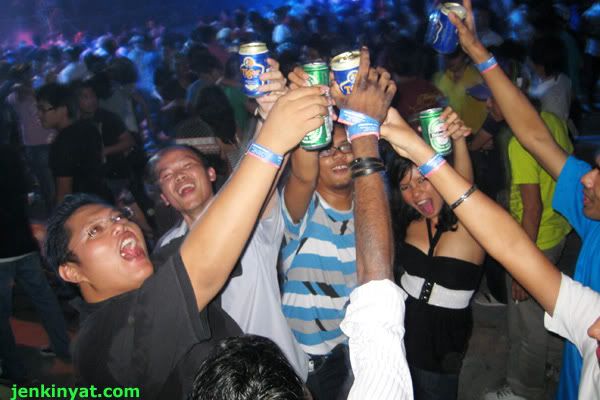 *Toast to Coolerclub*

*All wasted*
Clockwise from left :
1. Kavhn with 2 beers in hands..All looking good..
2. Ollie (1st from right) still looking good here..
3. The VVIP area, where all the staffs of organizers, sponsors, whatever you name it..And they have free flow of Winston cigarettes in there..
4. That's Lum with the organiser team, Winston..The fella on the left, forgotten his name..A friend of Ren's..
He drank up to 15 cans of beers and few cups of Vodka and yet he's nowhere near tipsy..SHIT!

*The crowd is getting hyper*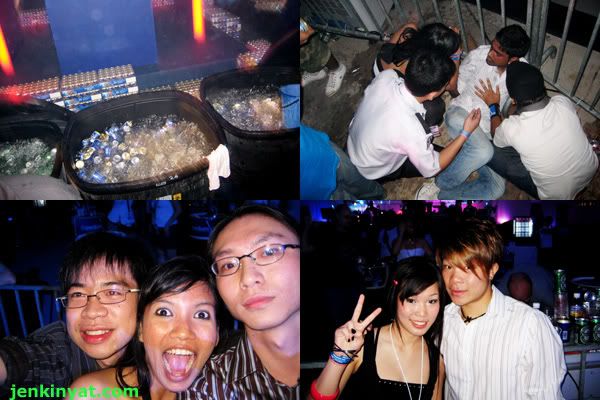 *More wasted people*
Clockwise from top left :
1. The cans of Tiger beers behind the bar..
2. Ollie who can drink like water tank got wasted and surrendered, just because he didn't had his dinner..
3. Jason and his girlfriend..I've always forgotten her name..Stephanie? Or Tiffany? Or, shit I don't know..
4. That's Ren, P.Dandelion, and me..

*The organizer people, hot chick alert*
The organizer was so considerate that they have medical team on stand-by..Wasn't that great or what?
And the girl in white top was so hot..Should have asked Lum to intro wtf >.<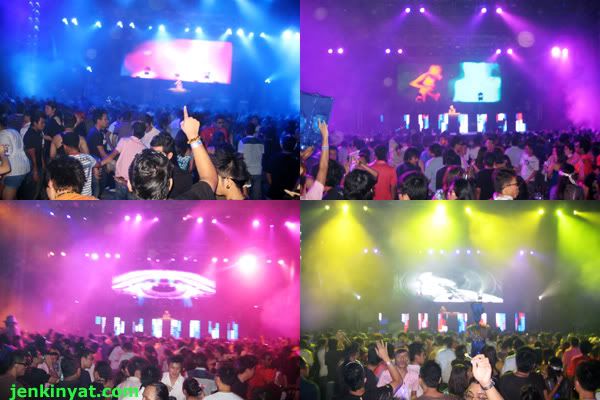 *More awesome lightings*

*Put your hands in the air and profusely shaking crotch*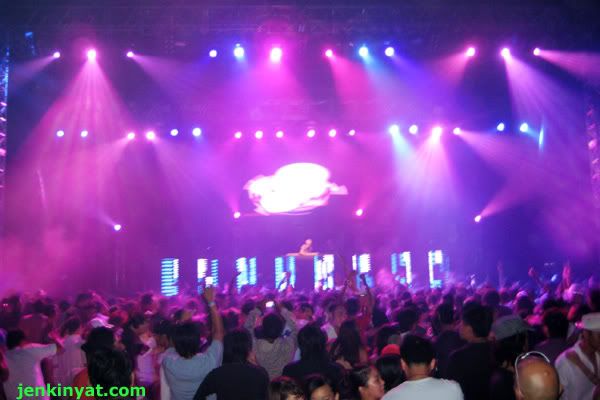 *Awesome lightings*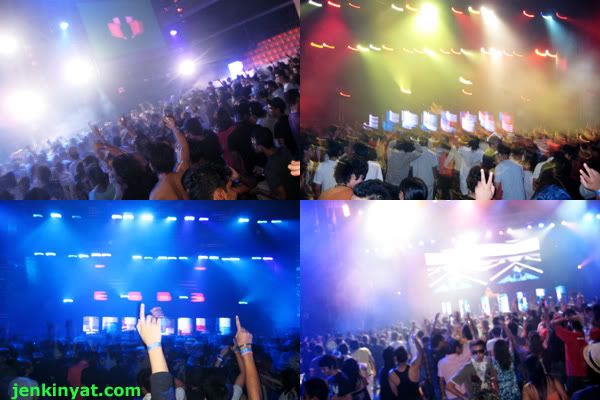 *The crowd is going crazy*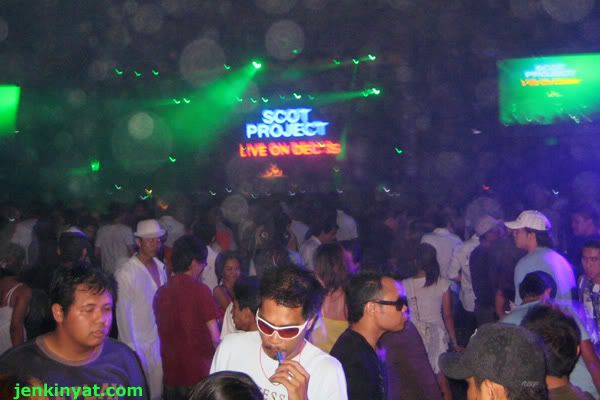 *DJ Scot Project in action*
DJ Scot Project is considered as one of the founders of hard trance..

*I feel so free wtf*

*Wild and high*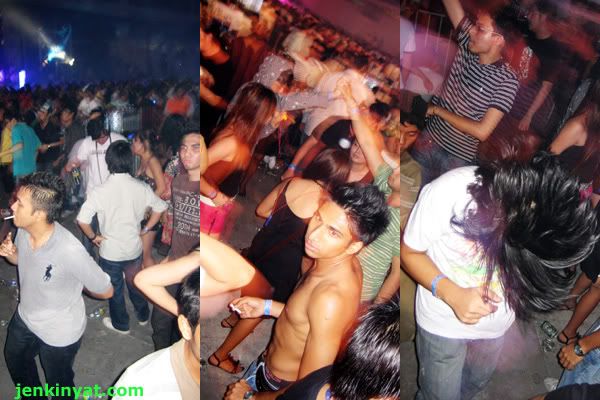 *I can feel their freedom*

*Aftermath*
After the party, all people left the scene and yes, lots of them were wasted..
And I heard that some cars that were parked at the roadside were crashed due to drunk driving and stuffs..Pretty havoc..
Well altogether I only had 2 cans of Heineken, 1 and a half can of Tiger, 3 cups of Vodka, and I've reached my limit at 1.30am..
I've stopped drinking alcohol from that time onwards and I was all fresh after the party..But I know if there were any roadblock, I'll be in deep shit..
So I rested in my car before I made my move at about 3.30am..And yes, I fell asleep after that..
I was sleeping soundly and then I got up, was surpised the sky was a bit bright..Looked at my watch in blur mode..
SHIT! It was 7.30am..I slept in my car for 4 fucking hours~!!! Luckily with the engine off..Pheewww~..
So I rushed back home and continued to sleep..
And that all for my FREEDOM event..I felt free in a way though..Free boozes and sleeping in the car for 4 hours without getting robbed..How free was that eh..Heheh..