Last Wednesday, 19th of November, Timeout KL once again organized a music night at No Black Tie, well known for hosting local gigs..
4 bands on the line-up, namely An Honest Mistake, The Bassment Syndicate, Alaling + The Kaya Koks, and Rendra Zawawi, as accordingly..
All photos credits to David and Fuzz..Wonder how is Nigel's video recording..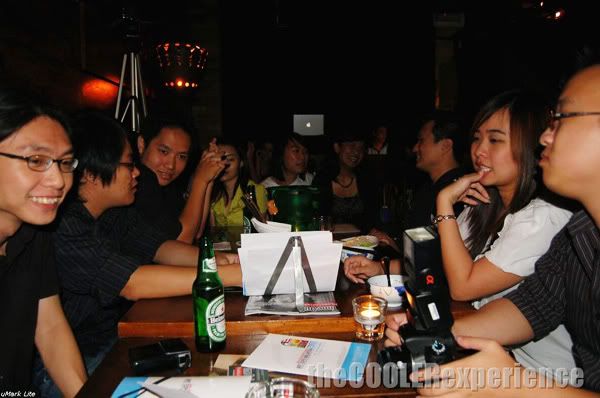 *Our table*
The attendees were David, Hsu Jen, Nigel, Aaron, Joshua, Celine, Fuzz, Dillon, Sue, Dahlia, Josephine, me, and of course Kelli..
Little did I know, most of the guys in my gang that night knows how to play music instruments..And I guess I'm the only noob there wtf..
Lucky we reserved a table there so not much hassle for us, as we heard it's always packed in No Black Tie..
As expected, the place was quite packed, perhaps due to its big-sized tables and chairs..Hence it's a bit crammed..
Considering this was my first time and I have no experience about local gigs, still I would prefer a bigger and more spacious venue..It could've been better..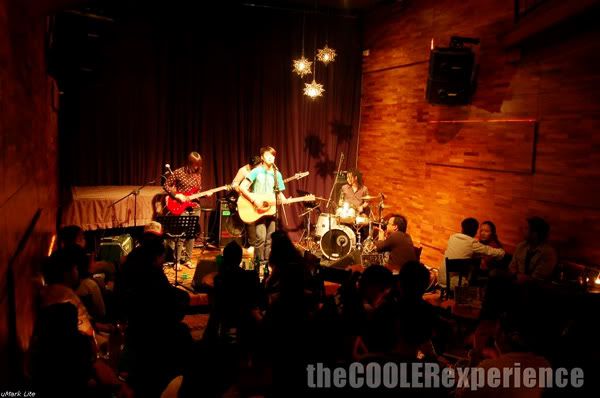 *An Honest Mistake*

*Darren on vocals and acoustic guitar*
Well I definitely love An Honest Mistake..Although I've not listen to much local bands nowadays, it gives me a feeling of Lifehouse, Green Day, and a bit of Disagree..
I especially like the cute sweet-looking guitarist..Yes, the female guitarist..She's damn pretty and cute..Plus I love her wavy hair! I so want to get that 4 years ago..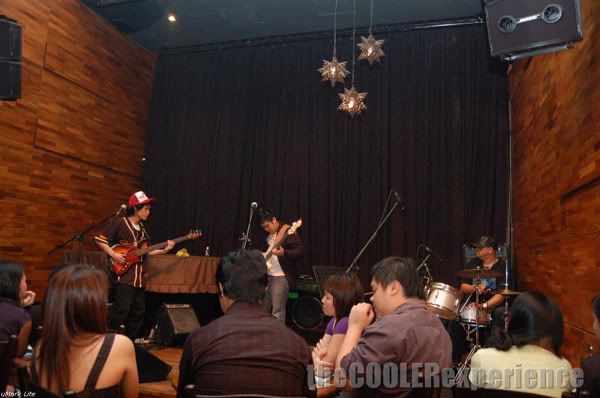 *The Bassment Syndicate*

*Basses all the way, hence The Bassment Syndicate*
This was my very first jazz encounter, and it's a tad tiring one..Everything jumbled up with good synchronized tune but I can't really feel the ooomph..Fook took the lead..
Oh well, I'm pretty sure jazz is more than that and I hope I'll have better experience with jazz in the future..

*Chill out and discussion session during break interval*

*Alaling + The Kaya Koks*
Like I've mentioned many many times before, I oh-so love Alaling + The Kaya Koks..Their tunes remind me of The Cardigans' Lovefool..
Their hot single First Time is very nice..However during the performance they rolled the wrong beat or something..But that's fine I guess..I'm still enjoyed..
Then they sang their newest goof single, The Facebook Song..I found it quite amusing and enjoyed it..The lyrics are so real to Facebook's nature and applications..LOL..
[youtube=http://www.youtube.com/watch?v=Y8pJApv2tTg]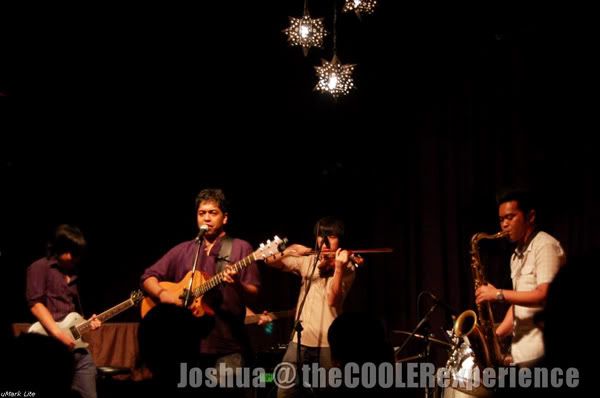 *Rendra Zawawi rock the house down*
Then came last act, Rendra Zawawi, a mix of folk music, indie, and acoustic..
Formed up by Rendra himself on vocals and acoustic guitar, David on guitar, Alda on bass, Stephanie on drum, Aidil Johan on saxophone, and Ning Chin on violin (or maybe it's other name..not sure)..
I guess there are still other members and they perform in and out all of the times, depending on songs, gigs, and free time for their tight schedule..
They definitely rocked the house down with the Rendra's energetic vocals and there were superb solo performances from David on the guitar and Aidil on the sax..
The party ended with a bomb (not literally) and with special request from their own buddies, Youtube artiste Kokokaina went up and sang a song for us..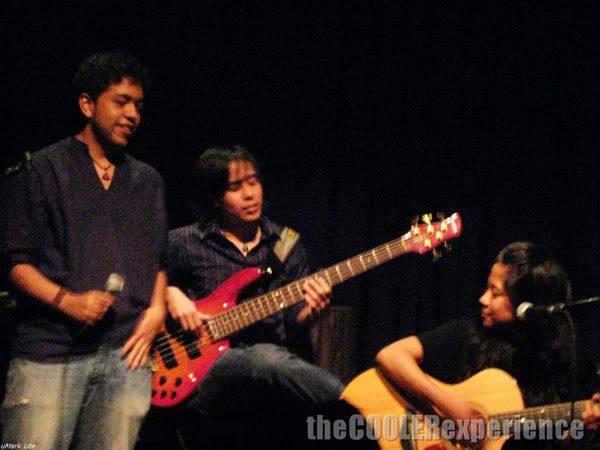 *Lead person Rendra, guitarist David, and Youtube artist Kokokaina*
She's definitely good and yes, our very own Youtube artiste! Say no to Marie Digby wtf..And she can play ukulele too wtf..
This was like a bonus to our long-waiting performances..

*Kokokaina, Sue, and Dhaima*
The gig ended at 12.30am and I can see the reason why it was packed..Great music and great ambient..It never goes wrong..
Now I can't wait for the next gig and don't forget there's another Comedy Thursday coming up on 4th of December at Little Havana..Make yourself free on that day people..