After I've introduced some of the people there..Let's get the party started with me and the people there..
Now first of all, a photo of me and myself again..I damn like this photo..

*My one-eyed pic and full face when I was eating*
This one-eyed pic is totally my favourite pics of all..It looks damn scary right..Muahahaha *devilish laughs*..
Well actually that night I couldn't really recognize people coz my hair was covering my face (which I purpose did it to add to the Sadako effect)..
Of course, the very first person I couldn't recognize was TockTock, especially with his half mask on..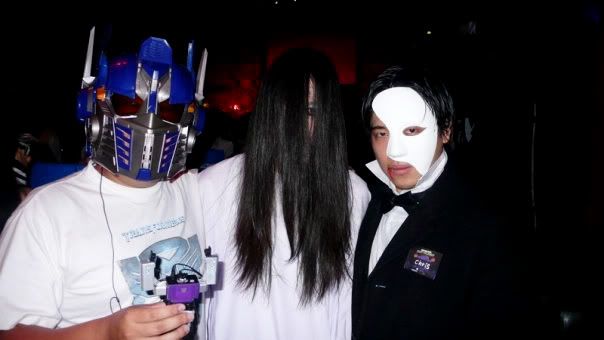 *Optimus Prime, me, and Bleach character Gillian*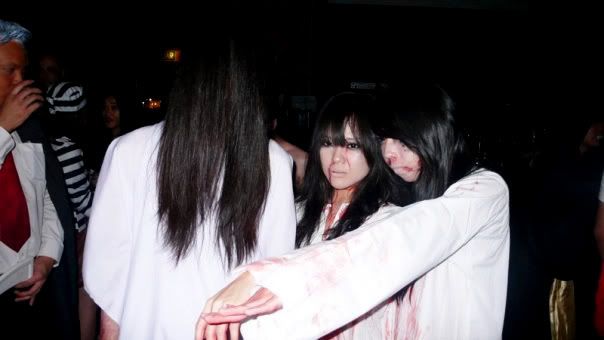 *Me and two other Japanese ghosts, Jolyn and Ame*
Both of them were quite scary too..Being a bit short and walking around in blood-tainted baju kurung sekolah wtf..LOL..
I was surprised to meet Jess there and hell her attire was damn sex-say (read sexy)..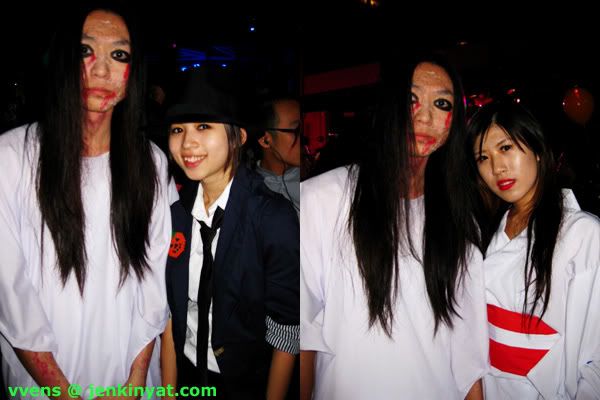 *Me with Vivien the Michael Jackson and Iris the snow lady*
Met Vivien for the first time after chatting for so long on MSN..LOL..And that's also when the party was about to end only I know it's her wtf..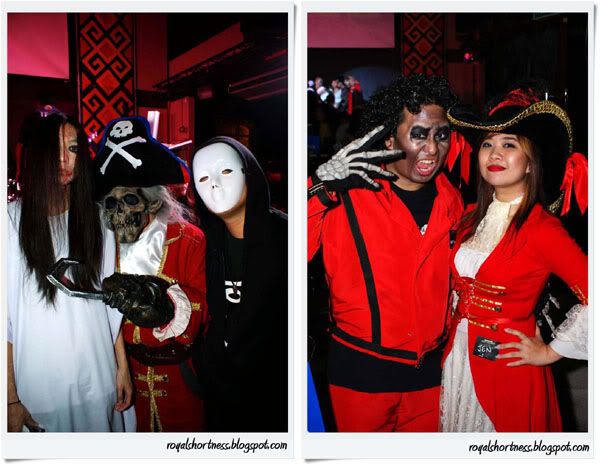 *Me, Captain Hook, JoshuaWockeez, fat Michael Jackson, and Keira Knightley*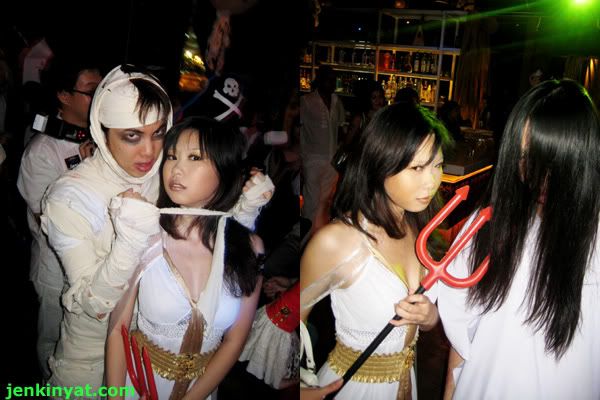 *Mummy trying to strangle Greek goddess and Greek goddess trying to poke me with satan's fork wtf*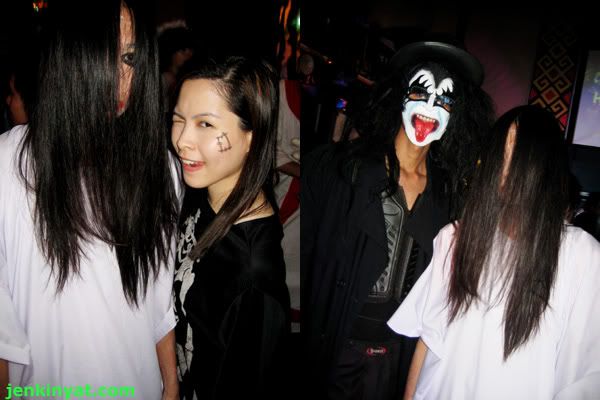 *Skeleton girl and Gene Simmons with me*

*Slutty nurse joker and dead Barbie (?) with me*
Now Jolene was damn good with that make up and costume..Well I don't know what Pinky is dressing as but, dead Barbie wtf? LOL..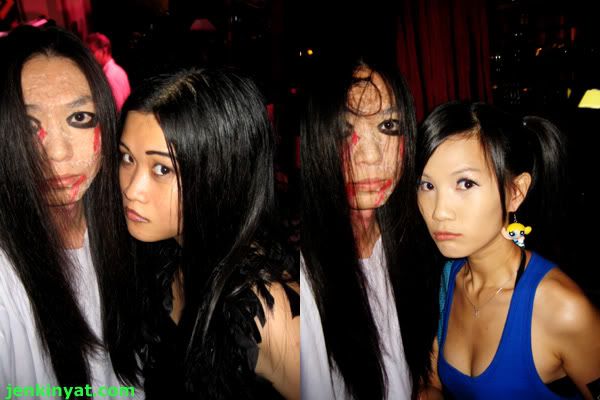 *Kim as Morticia Addams and Huiwen as Bubbles of Powerpuff Girls*
Kim's make up was great as well..But it's still a slight difference from Morticia and I couldn't guess it earlier on..LOL..
Huiwen's Bubbles was not very significant if not because she was with another 2 of the Powerpuff Girls..

*Kitmey as Blair Waldorf, and Sherry with me*
Well, this pic is to show the contrast of the person from Gossip Girls got so scared and HELL! Greek goddess not scared at all wtf..
Zoe's make up looked so porcelain-ish..It's awesome! And Sue trying to challenge my hair wtf..How to fight lah?
Now stay tune to what we've done after the party..We created havoc in town!