LAPSAP FUUUUUUUUUUU~!!! *raise hands up in the air and profusely shaking crotch*
After Hsu Jen's birthday dinner at Brisik, we headed to Palate Palatte for a happening night of LapSap VS SexInvaders..
As usual, LapSap's theme has always been retro and funky, where you get to see colorful decorations, muriels, and of course the right attire..
It was about 12-midnight when we reached Palate Palatte and that's when the party getting started..Lots of familiar faces there..
Get ready with a total of 20 awesome photos~!! Photos contributors are Nigel, Kelli, and yours truly..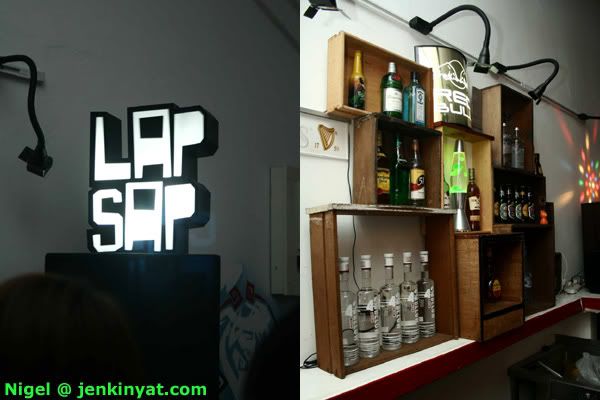 *LapSap aka Rubbish in Cantonese*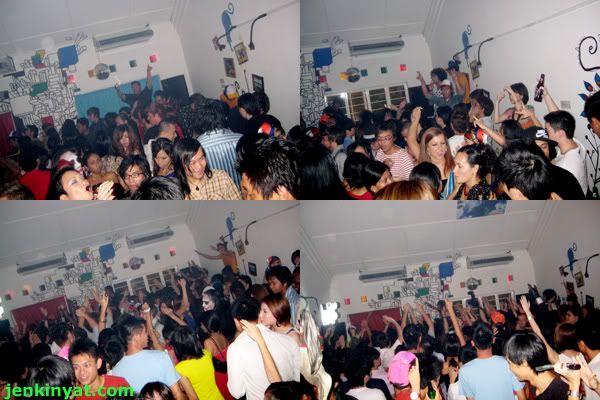 *The crowd moving to the groove*
The top left pic, you can see one fella with both hands up..That's our Cooler Club President Fuzz doing his thang..
Other than the Cooler Clubbers, we bumped into Bryan, Amanda, and ThiaThia..I also met my ex-schoolmate Edward with his bunch..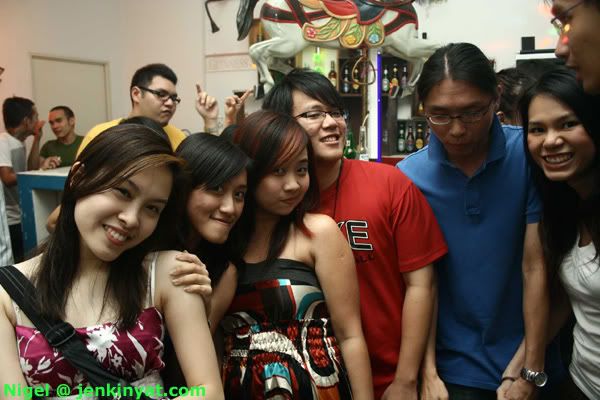 *L>R – Pamsong, Kelli, Hsu Jen, Joshua, Me, Josephine, Thomas' cheek*

*Kelli and Pamsong getting kinky*
That's Xu Tag of LapSap wtf..Well I don't know what's that means but that's what he called himself on Facebook..

*Kelli with Amanda and Olivia (with me in-sight XD)*

*L>R – Nigel, Joshua, Hsu Jen, David*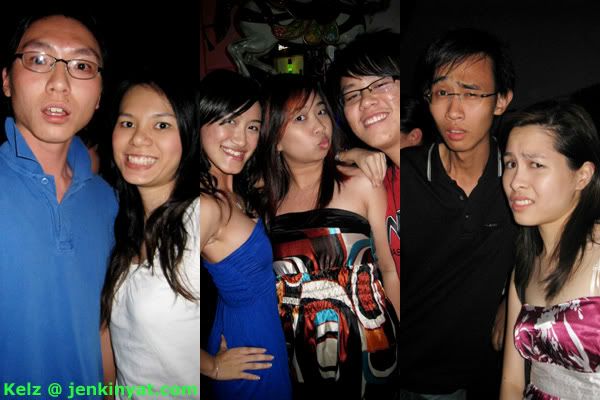 *All looks weird in here*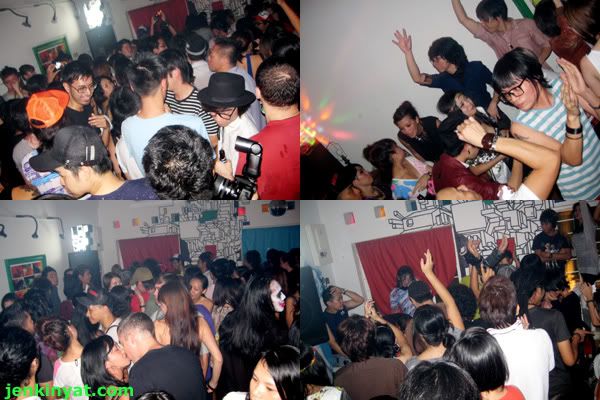 *The happening crowd*
Honestly, the ventilation was very bad coz it's a closed-room with lots of cigarette smokes, sweat and all..
Obviously the few air-cond couldn't make any difference..So, the people of Palate Palatte got a fire extinguisher in hand with something in mind, of course..
That's to fire us with the cool and refreshing dioxide from the fire extinguisher wtf..

*FUUSSSHHHHHH~~~~*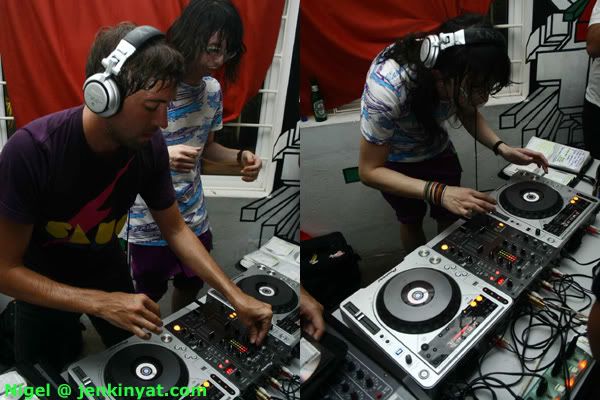 *SexInvader and LapSap in action*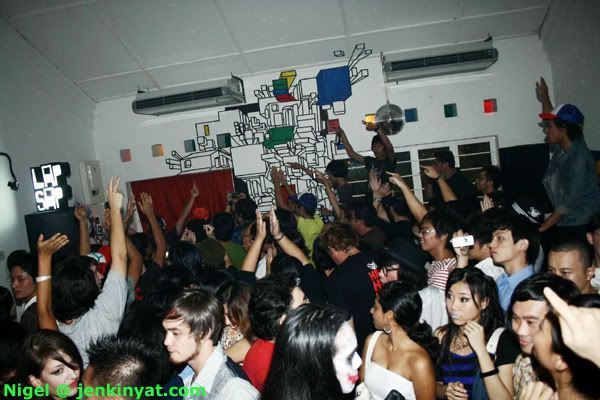 *Jump around jump jump jump*

*Some people are getting high*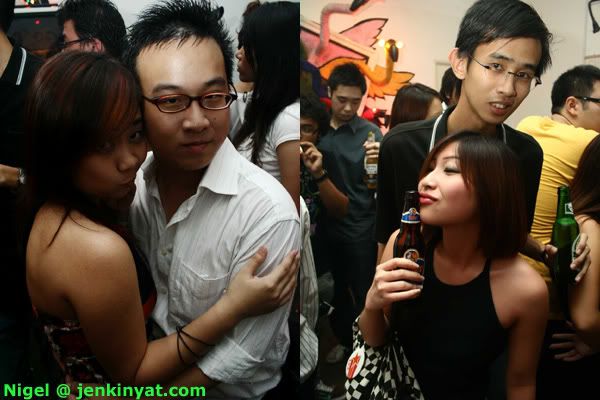 *Hsu Jen with David and Thomas with Olivia*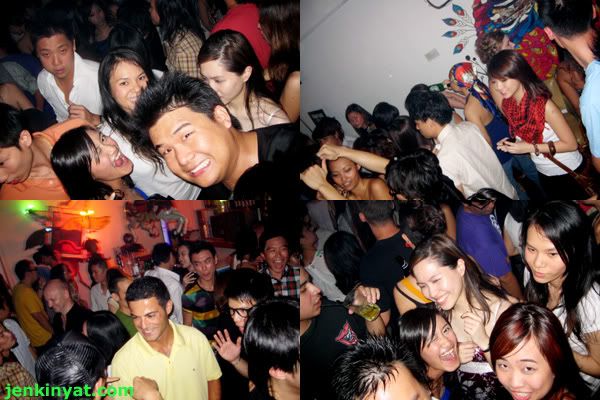 *More crazy pics*
Try to spot ThiaThia in this combo-pic =P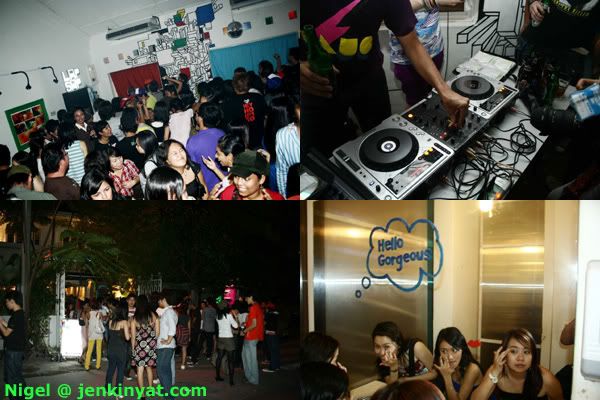 *Some random combo*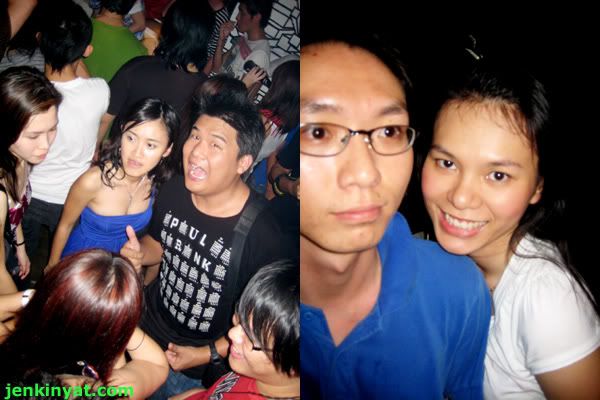 *Us getting high and dry*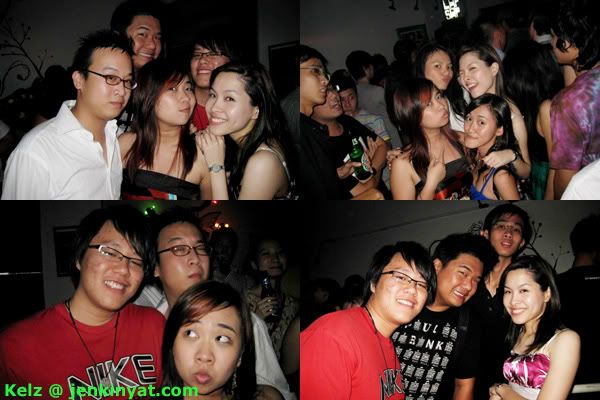 *Another combo*
Well, I don't know what got us high and what's not..But definitely it's the first time I've seen Pamsong in action, as in a club..
And what do you know..Clubbing scene makes Pamsong getting bimbo-fied..Don't believe it? See to believe..

*Kelz with Amanda, and Pamsong act cutie*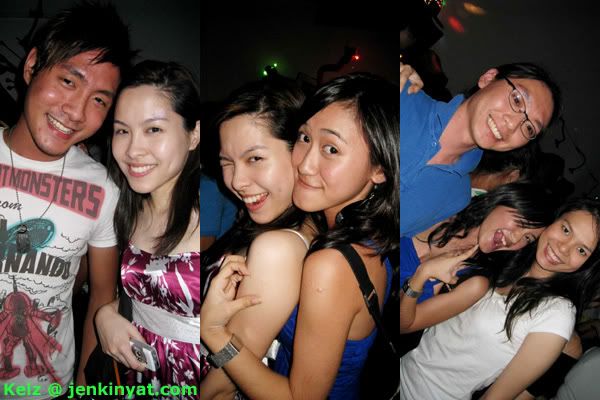 *A friend of Pam's and Kelli getting high with Pam too*

*I don't know but you tell me =P*
Pamsong is certified a bimbo in her sub-conscious mind wtf..Well it's not that you don't get to see those poses in her blog or whatsoever..
It's just that she stole the limelight the other night, just like a bird trying to break free wtf-I'm-so-literature-ish-wtf..
Oh well, it was a great night after all..
Til the next event, have fun..