Last Friday, 19th of September, Hsu Jen celebrated her 21st birthday at Brisik in Jaya One..It's another fusion restaurant, combining cuisines from Malaysia and Indonesia if I'm not mistaken..
It's a bit hidden though..If you know where's Brussels, you can definitely see Secret Recipe..It's just next to Secret Recipe..
All photos contributed by Nigel, David, and yours truly, as what you can see in the watermarks..

*Brisik's entrance*

*The decos and furniture*
And to our surprise, Hsu Jen reserved the whole indoor dining area just for the party and the food is buffet style..
Hsu Jen didn't make it big and only invited those that she felt close to which made up of some blogger friends and some coursemates..Awww I felt so honored..
Well nothing much to complain and nothing to praise about the buffet..I guess the ala carte could've been better..
On the side note, I love the ambiance of the restaurant and considering the food that they serve, it's not anything pricey and I guess it's worth a try if you are bored of Westerns..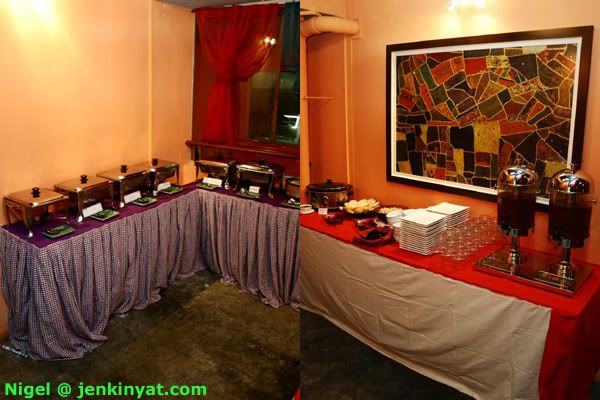 *The buffet*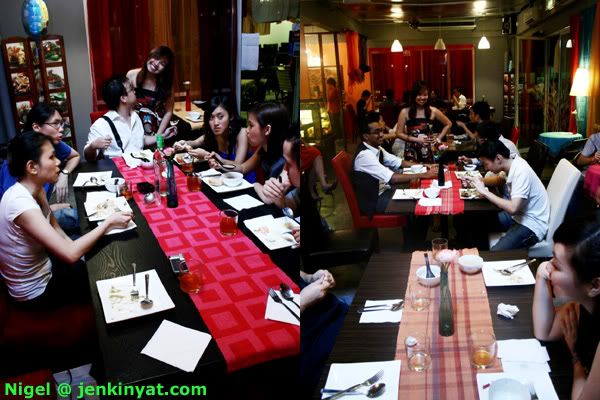 *The people of bloggers and coursemates*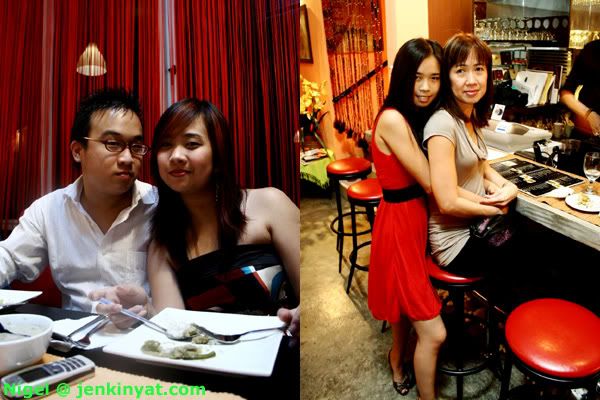 *David with Hsu Jen and Hsu Jen's sis, Hsu Ann (I suppose?) and Mom*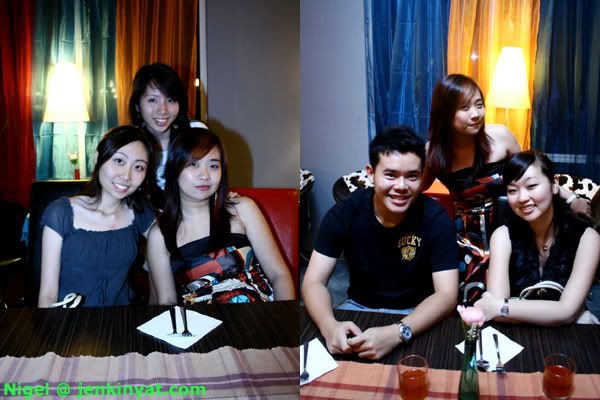 *Jen's coursemates who I don't know their names*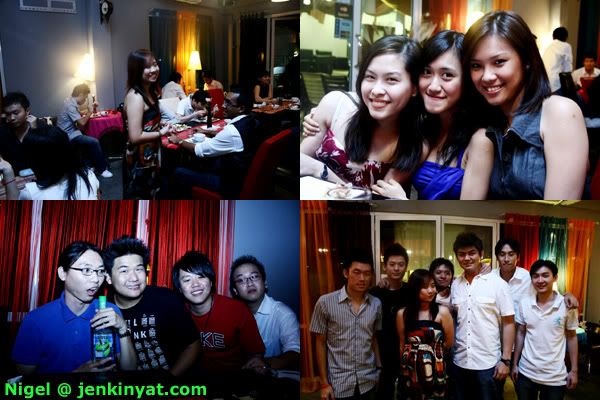 *Now that's us and some others*
Well nothing much happened really..Since it's a buffet, so we ate and talk and ate and gossiped and ate and camwhored..
After the eating and it's the right time for birthday cake session..So there was the cake and all..Nice looking delicious birthday cake by Cake Indigo..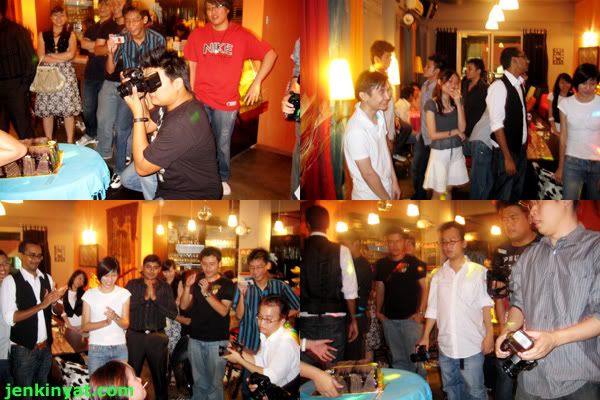 *Birthday song and camwhoring*


*Jen up on the chair and that's the nice birthday cake*

*Jen cut the cake and that's David with the flower*
While Jen was cutting the cake and all, David secretly bought the flower and handed it over to Jen and it was so sweet that any girls can die..
Okay girls can die..But I'm not so cruel..I won't do that because I don't want all the pretty girls to die wtf XD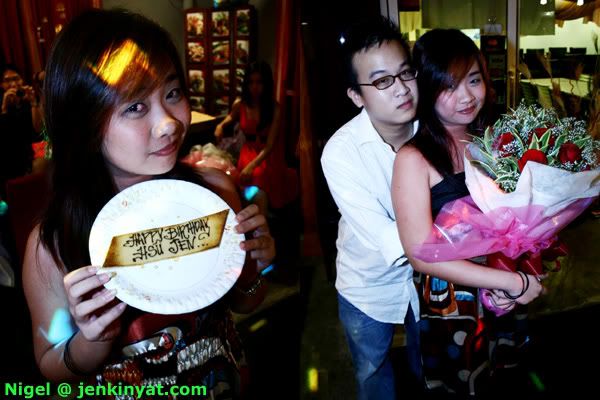 *Happy birthday Hsu Jen and the oh so sweet couple*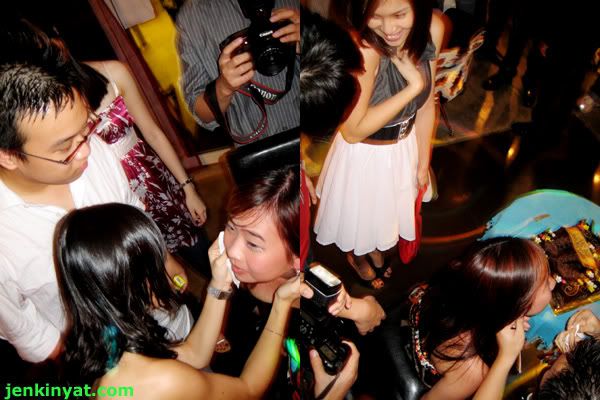 *Sheng Mae is oh-so-act-cute here wtf XD*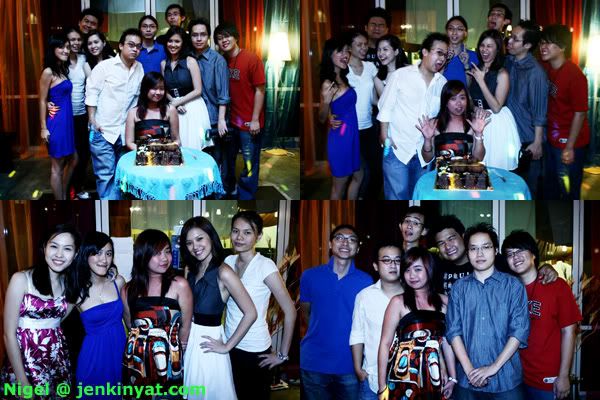 *The bloggers-cum-DGMBians*
Honored invited bloggers are Aaron, Joshua, Nigel, Thomas, Pamsong, Kelli, Sheng Mae, and Josephine..
After all the group photo session and all, it's time for individual photo session for the coursemates..
Well sorry coz I can't remember their names coz we barely talked that night..I only know one of them was Eiling's sis, Yiling..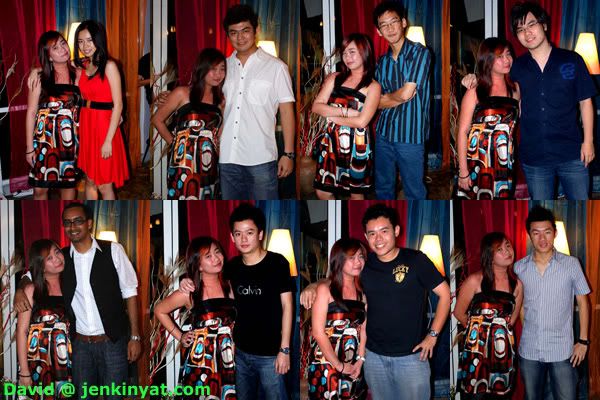 *Coursemates*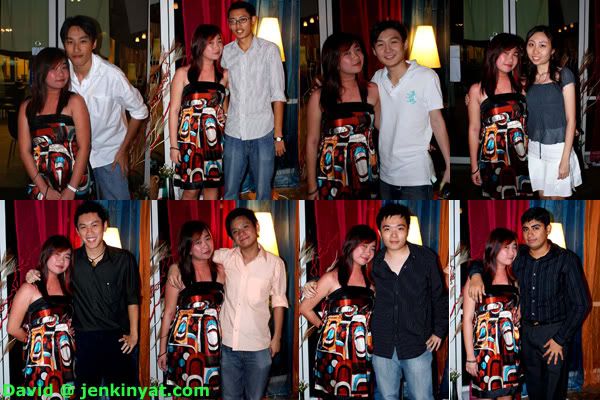 *Coursemates*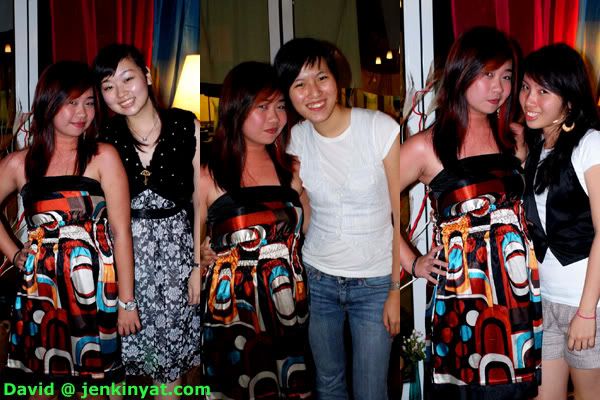 *Coursemates*
Once again happy belated birthday to Hsu Jen and thanks for the invitation..Hope you happy always wtf..

*David with Jen's beloved Spongebob and Jen with her present, a Roxy bag*
After that we proceeded to LapSap + Palate Palatte..
More on LapSap in the next entry..