Yes, this is kinda late because I was waiting for the photos from the others..
Then waste a bit of time to edit the photos..Amatuer like me need to spend a tad bit of time okay..
So it was on 12th of September, Friday, where friends came over to my house and celebrated Mid-Autumn Festival a.k.a Mooncake Festival in advance..
It was quite a nice coz that's my very first time to hold a lantern after so many years..I think the last time I carried a lantern was somewhere Primary 3-6..
Photos contributed by David, Nigel, Joshua, and myself as of what you see on the watermark..

*Some of the early bird and slackers*

*Pamsong playing with my dwarf hamster*

*Sheng Mae too but she damn afraid of it..Tikus konon wtf*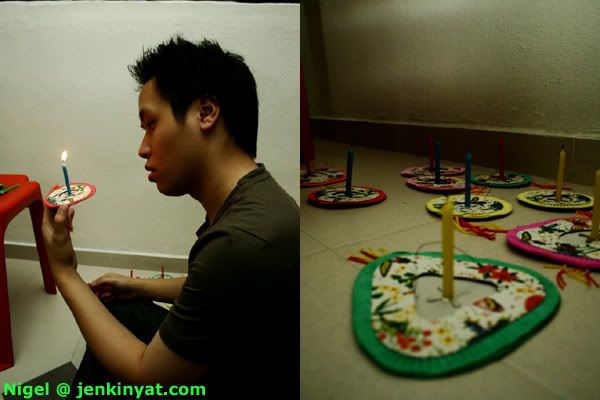 *All left Aaron do the candle and old school paper lantern alone*
Then we proceeded to the playground just situated opposite of my block..There are slide, swings, tree, and many other useless things wtf..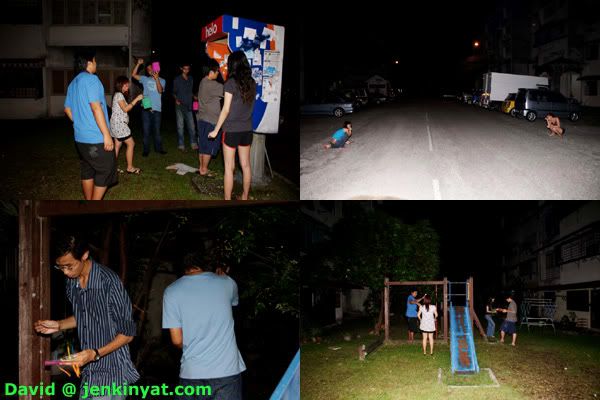 *We play at the playground in the housing area*

*Clockwise from left – David, Kelli, Joshua and Aaron, Nigel*

*Hsu Jen and Sheng Mae with their lantern wtf*
After lighting all the candles in the old school paper lanterns, we decorated it on tree branches and on the swings..

*They do the lantern decorations*
Nothing is complete without camwhores and camgigolos..And also playing with fire and using slow shutter with DSLRs..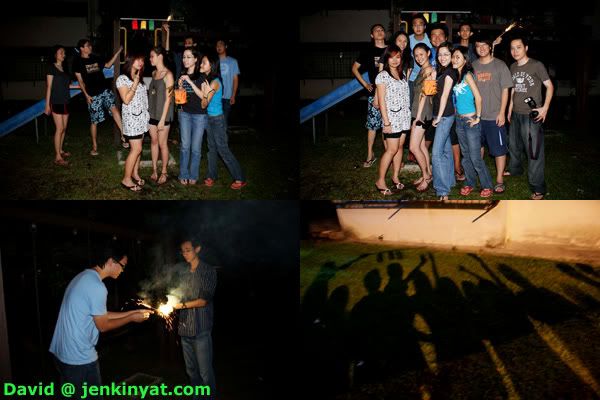 *Group photo and shadow photo*

*Thomas the flame thrower*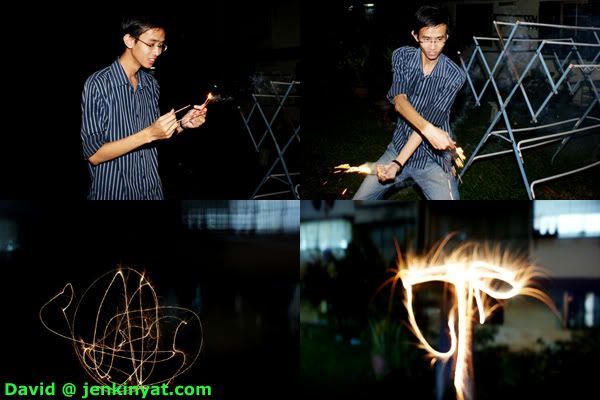 *Thomas showing his kung fu shadow skill*
[youtube=http://www.youtube.com/watch?v=thV5kWtMer4]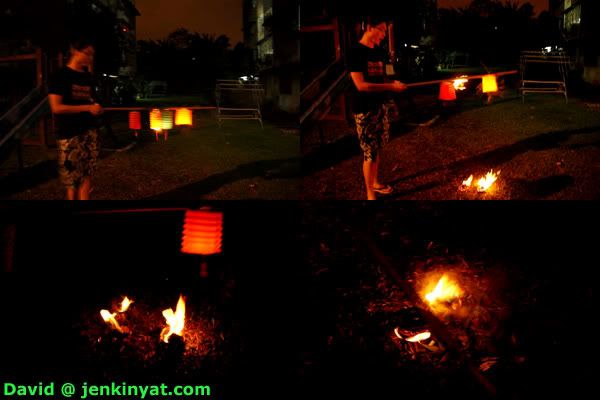 *Me the lantern arsonist*
Well, that's why old school paper lantern is not so user-friendly now..It burns easily and fire is not good for children..
With the technology and all, all modern lanterns are now battery-fied with the shape of tanks, rabbit, helicopter and all sorts of stupid stuffs..
Think they'll come out with the shape of DSLR, Nintendo Wii, Playstation 3, and PSP in the near future..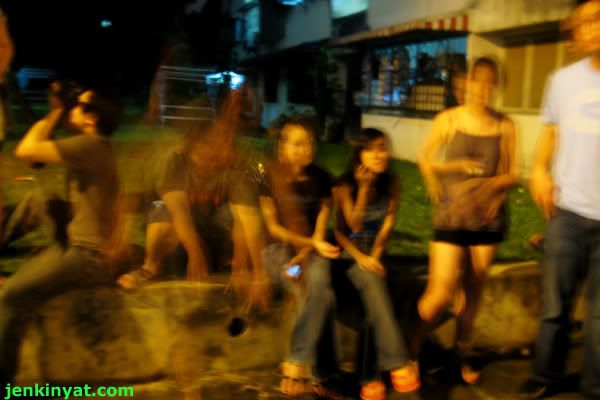 *Can you see the orb walking past Joshua?*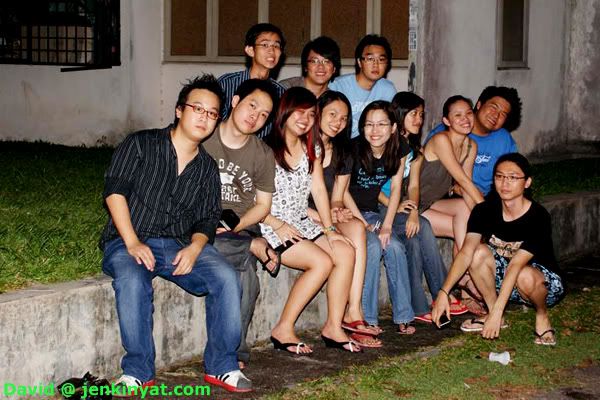 *Group pic 1*

*Group pic 2*
After all of the decent group photos and on high from all the burning candles and lanterns, why not some stupid pose wtf..

*All on high after all the candles and lanterns*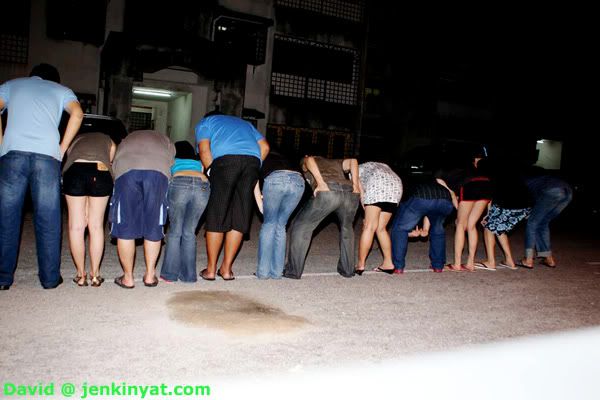 *Ass photo*
After some wicked and kinky photoshoots, we went back up to my house coz it's getting a bit late and we didn't want to make noise and cause furore in the neighbourhood..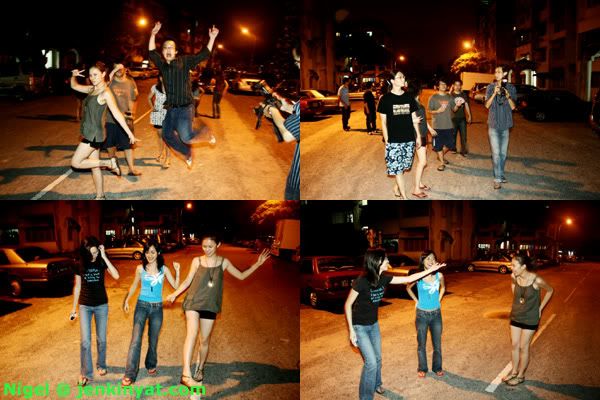 *Like I say, they are on high*
Then Hwei Ming needed to leave for the night coz it's getting late and he's got curfew..So, we bade farewell to Hwei Ming coz he's leaving to UK on Wednesday, 17th September 2008..
Yeah..According to him, he won't be back for the next 7-8 years coz he'll be taking the CSI-related (Crime Scene Investigation) course in UK..
Yes..He likes all those technologies and bio-chemicals and a potential to be the first Chinese-non-Cantonese-nor-Mandarin-speaking terrorist..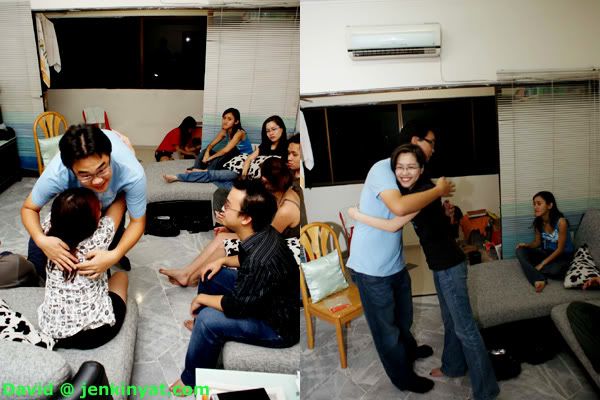 *Then we bid farewell to Hwei Ming*

*Well these are a bit gay-ish*
After he left, we proceeded our secret plan..To paste nice nice photos of us on the BIG BIG card we bought him..
The size is damn huge okay..Now that I think back, we should get him a compilation booklet of our photos..Easy to carry and mobilize-friendly..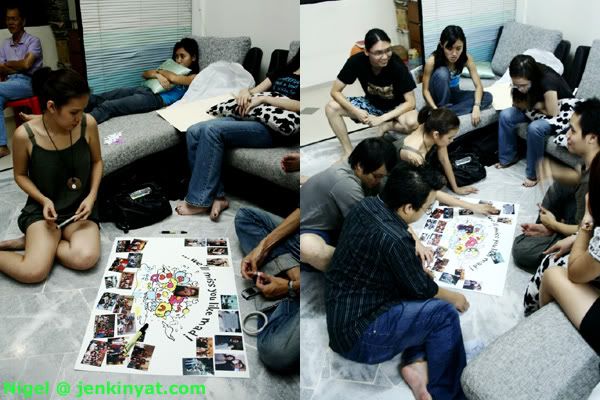 *Composing the farewell card*

*Taa-daa~~We'll miss you like mad Hwei Ming*
At about 1am, the people left and headed home coz all of them stay quite far away, from Kepong to Damansara to Subang to Klang..Damn far right?
Yes, I'm done with this already..Can rest now..