LAPSAP FUUUUUUUUUUU~!!! *raise hands up in the air and profusely shaking crotch*
After Hsu Jen's birthday dinner at Brisik, we headed to Palate Palatte for a happening night of LapSap VS SexInvaders..
As usual, LapSap's theme has always been retro and funky, where you get to see colorful decorations, muriels, and of course the right attire..
It was about 12-midnight when we reached Palate Palatte and that's when the party getting started..Lots of familiar faces there..
Get ready with a total of 20 awesome photos~!! Photos contributors are Nigel, Kelli, and yours truly..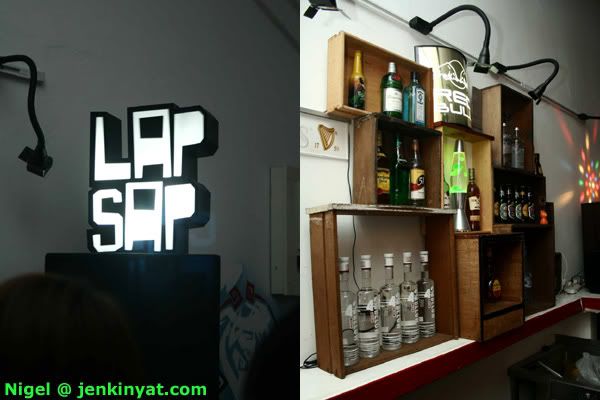 *LapSap aka Rubbish in Cantonese*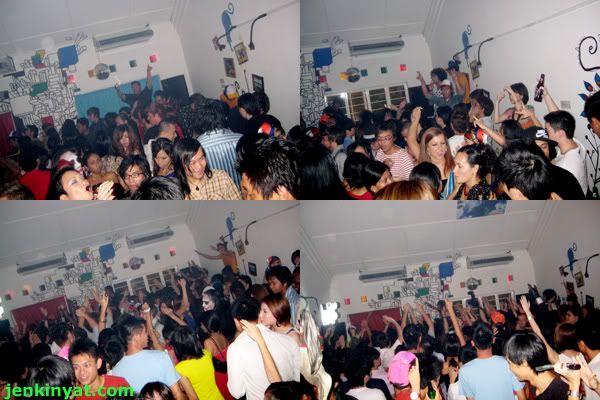 *The crowd moving to the groove*
The top left pic, you can see one fella with both hands up..That's our Cooler Club President Fuzz doing his thang..
Other than the Cooler Clubbers, we bumped into Bryan, Amanda, and ThiaThia..I also met my ex-schoolmate Edward with his bunch..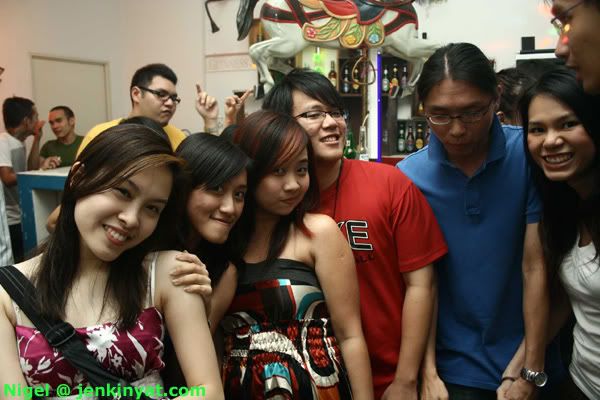 *L>R – Pamsong, Kelli, Hsu Jen, Joshua, Me, Josephine, Thomas' cheek*

*Kelli and Pamsong getting kinky*
That's Xu Tag of LapSap wtf..Well I don't know what's that means but that's what he called himself on Facebook..