Now the Part 1 – Food Galore!!
Some of the food that we managed to snap some pictures..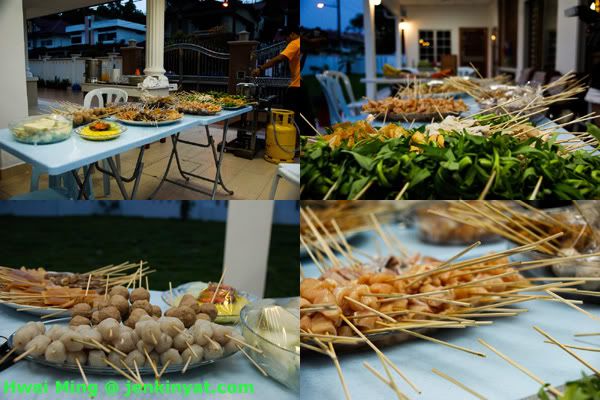 *Some of the seafood and others*

*Fish, chicken, and mini egg tarts*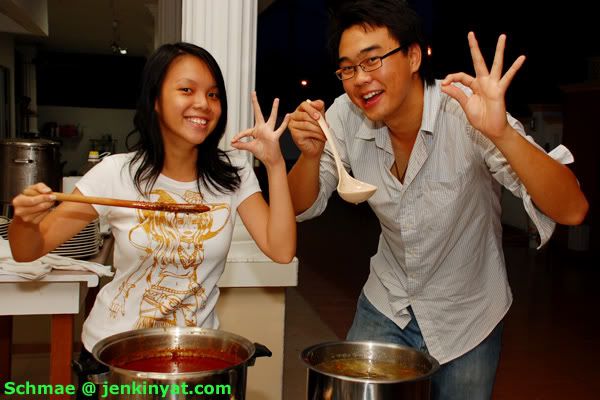 *Sheng Li and Hwei Ming doing the finger licking good*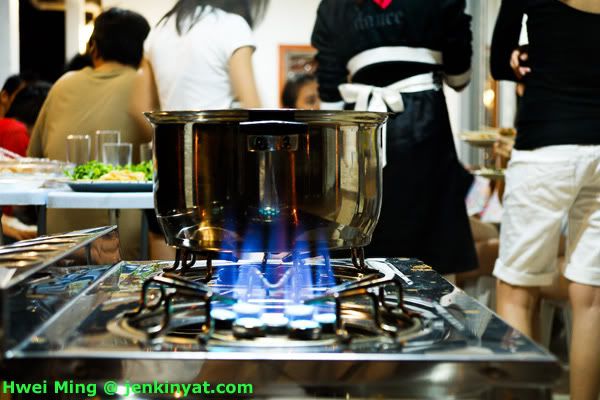 *Our main character, pot luck*

*Everyone getting prepared to have a wonderful dinner*



*Hwei Ming is teaching the girls a lesson on how to do pot luck*
Nadia didn't look happy here but Kelly buat dek jer..

*L>R – Kenny, Karena, Joshua, Nicole, Stanley, Sheon, Yours-truly*

*The balls are ready to be eaten and Sheng Mae is the promoter with Nigel the cameraman*

*Everyone is savoring on hungrily*
Now that I see my hair from the back, it's so damn fucking long wei..LOL..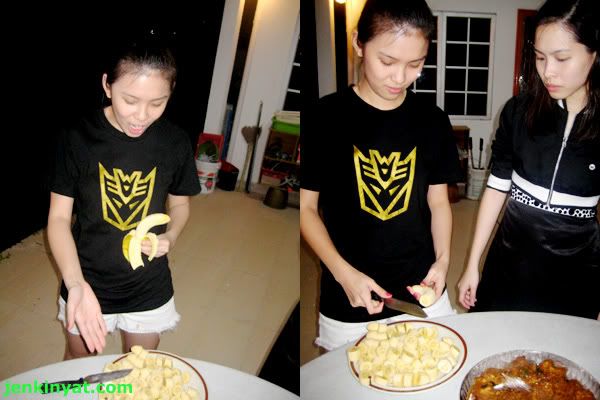 *Sheng Mae cutting the bananas into pieces (OUCH~!!) while Pamsong looking on curiously*

*The fondue and mini egg tarts = BEST!!*

*Kelli looking on Pam doing something*
Choose the most suitable phrase that should come out from Pam's mouth..
A) ARGH my eyes~!!
B) Awwhhh my boobs~!!
C) OH-ME-GOD my hands~!!
D) Cough cough cough..

*Eating combo*
I don't know why but Joshua looks kebulur here..LOL!

*Wilson and Hsu Jen couldn't really do the eye contact thing*
Enough of decent food? We even had Hwei Ming and Amy have a taste on insects!!
[youtube=http://www.youtube.com/watch?v=Ubkdw-G2Gnc]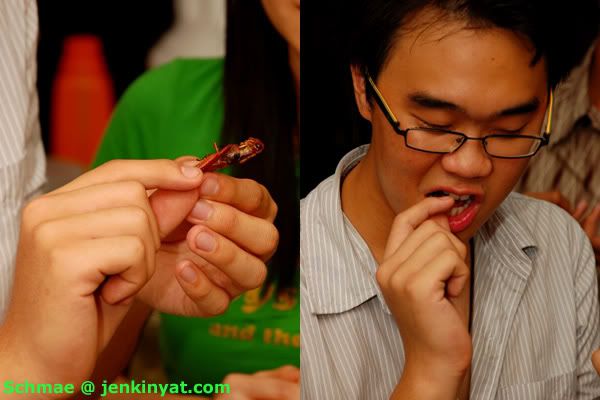 *Hwei Ming and Amy having a bite on the insect delicacy..Pam poser*
Now that's what we called eating..Stay tune for Part 2 – Camwhores, Camgigolos, Wishes..