Here are some snippets of what you'll be expecting in the next few entries..
We had some fun activities all night long, including getting wet in pants..Woo Hoo~~!!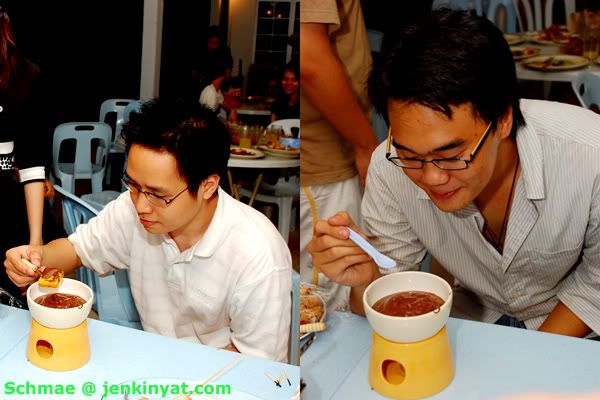 *Aaron and Hwei Ming savoring on the chocolate fondue*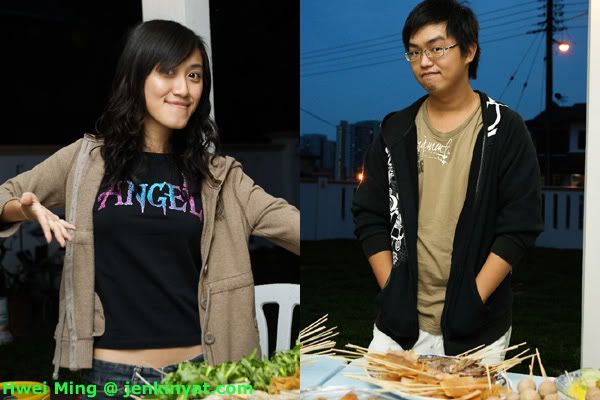 *Kelli and Wilson*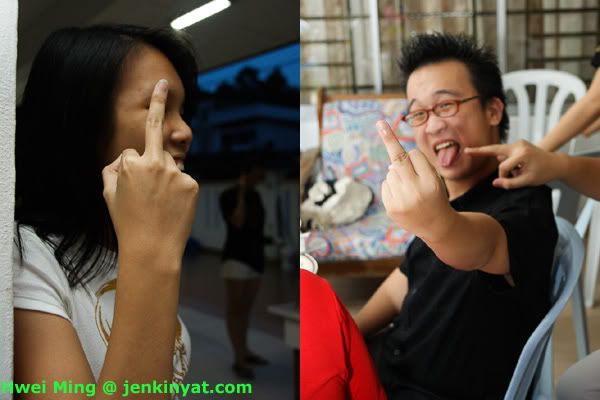 *Sheng Li and David with their international finger sign*
I don't know why but international finger sign seems to be the IN finger thing nowadays..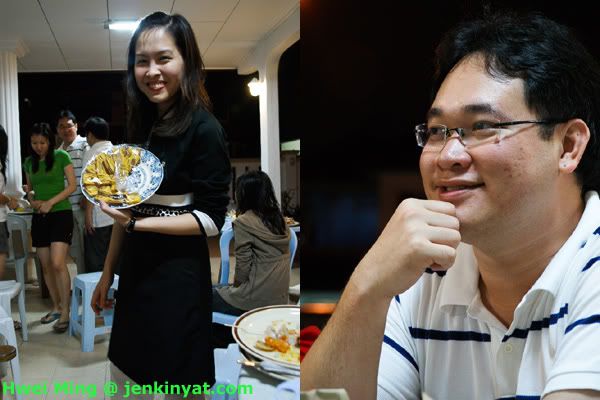 *Pamsong with the kek/kuih lapis while Sheon looking from afar wtf*
Pam the Cheras-road blind even came all the way from Damansara Utama, or somewhere there, and Sheon came back all the way from Kedah..That's the spirit..

*Thomas stoning while Nigel layaning jiwang karat songs*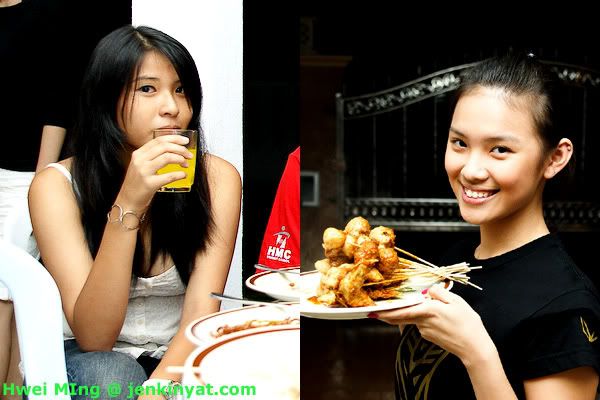 *Karena the underage and Sheng Mae-nie Mouse*
Yes! Karena the underage babe with deep grunt voice (sign of youth in the making)..She's only 16 years-old this year wtf!! But her assets show different thing >.<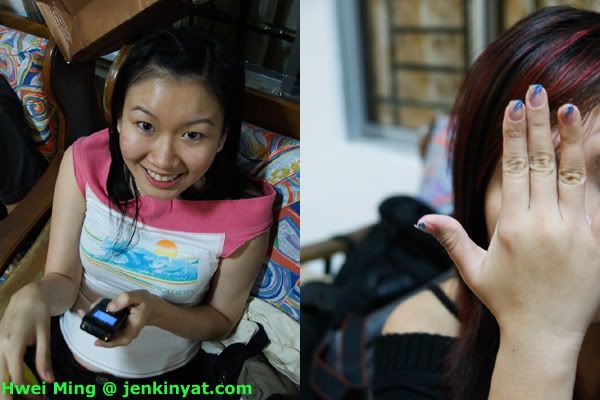 *Amy the Mysterio and Hsu Jen the Ghetto Wonder*
Amy made a surprise came back from Kuching and Jen made a surprise urban visit, getting out of her rural house on tree in the ghetto..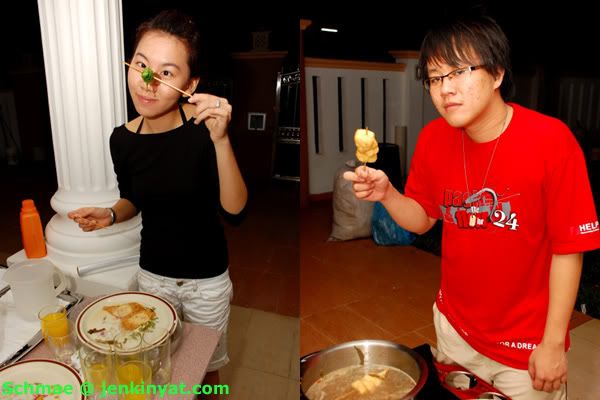 *Nadia and Joshua..Makan saja tau*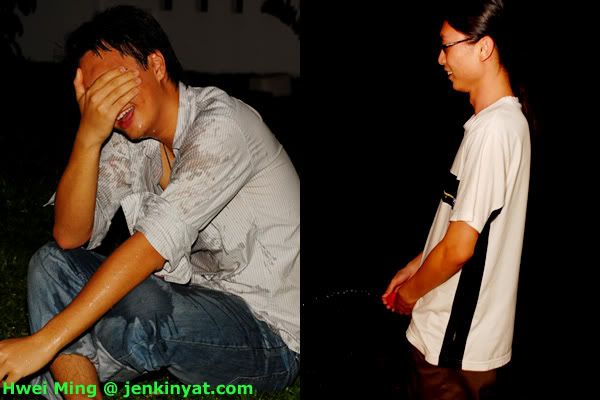 *Lastly, Hwei Ming cried because I pee-ed on him..Whole body wet okayyyyyy*
Yes that's me yours truly going beyond wild and nature and I went wee-wee-ed in public..
For more saucy pees and steamed wetness (pun intended), do check out then ext few entries..