The finale part of Hennessy Artistry 2008 at Bukit Kiara Series, the free flow aftermath..Check Part 1 and 2 if you haven't..
Yes, bad sightings everywhere at Bukit Kiara that night..I've witnessed a few and heard plenty of them..
I don't know what to say at all..All of them were so wasted..I know it's free flow and all but you don't have to sacrifice your life for all of it..
Take it till that certain level and no one knows it but you yourself..It's not like you are going to die tomorrow..There are more events coming and we WILL still party!!

*Nigel is really observant and he's quick to pose for the pic..LOL*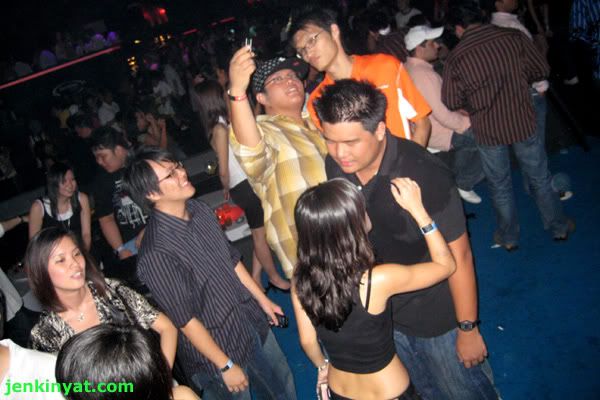 *This pic looks a bit wrong*
Fuzz was there camgigolo-ing with Stanley..Kelli looked like smelling sobbing on Nigel's shirt..
Shengmae's face looked like she's drunkenly-constipating while Joshua standing alone there syok sendiri..LOL!

*Everyone quite wasted here..LOL*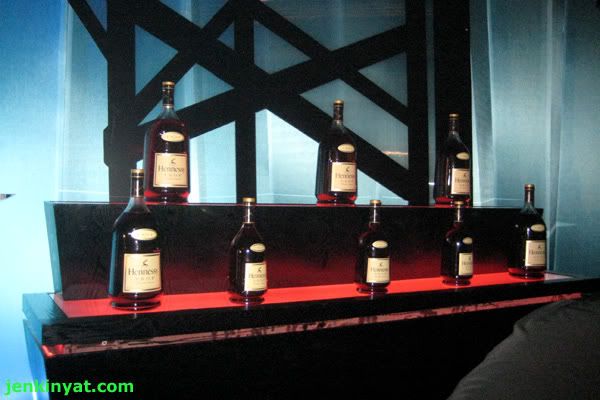 *The big bottles on display*

*Glasses of on the rocks prepared for some Shanghai night*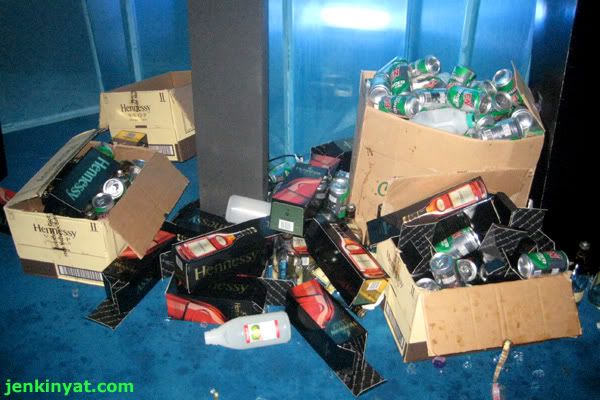 *Look at the boxes and cans that were used*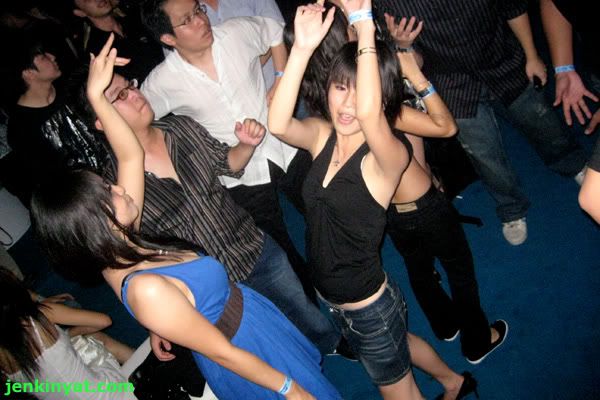 *The girl in black damn wasted*
Yes, when we left the scene at nearly 3am, she was being carried out by her friends to the car..Youngsters these days >.<

*Hikaru with Ji-ann*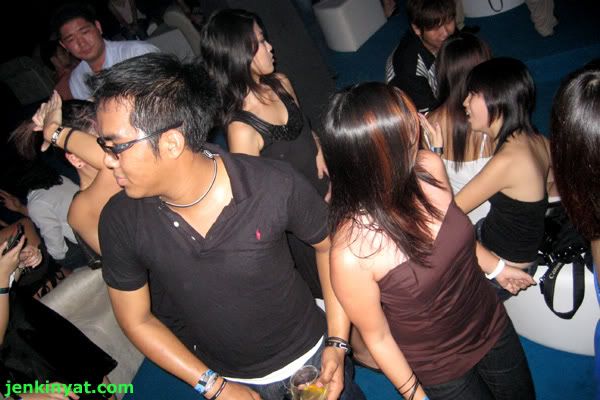 *Hmph*
I don't know why but Arsyan looked the left and Hsu Jen looked to the right..And Randy standing behind there looking at them helplessly..LOL..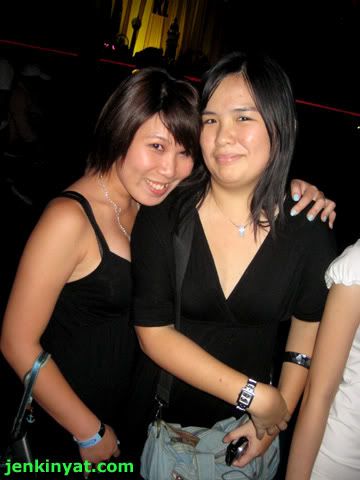 *Ji-ann and Jojo RouPing*

*Kelvin was a bit wasted*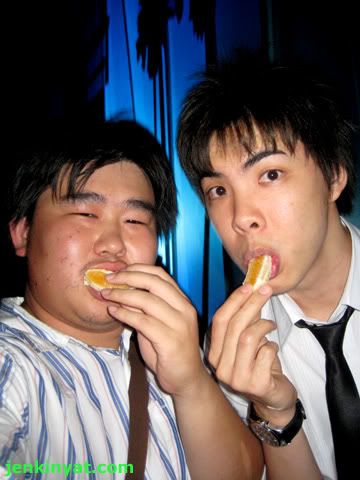 *But refreshed after a bite of orange with Hikaru*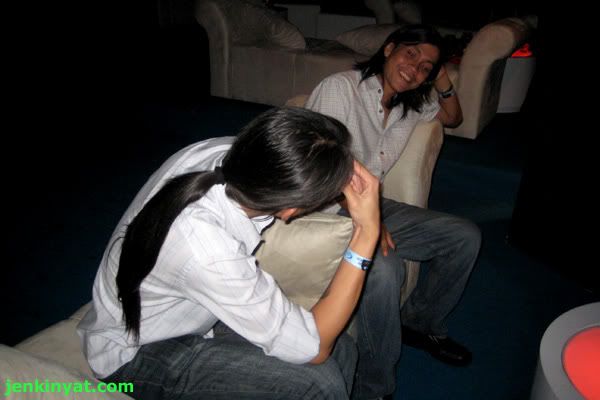 *That's me with Jason*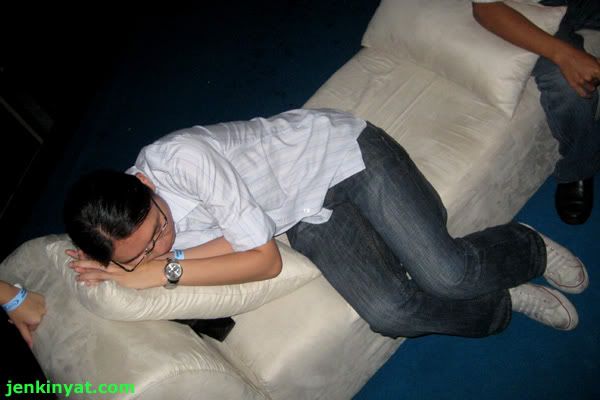 *Me tumbang-ed*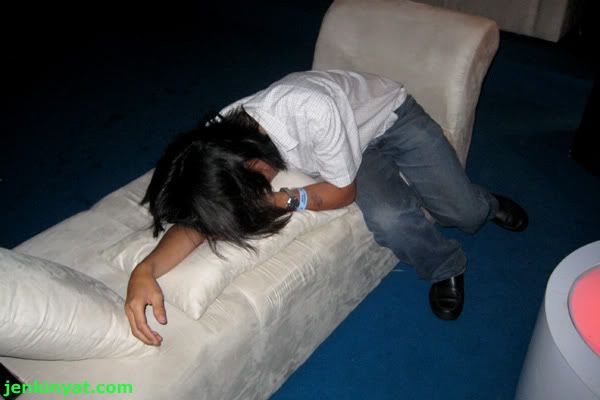 *Jason tumbang-ed*
That's why..Lesson learned, yet again..
Don't drink too much when it's almost end..Drink earlier during the party so that you'll get hyped up during the peak of the party..
When you do that, you'll sweat a lot and the amount of alcohol in your body will gradually gone by the end of the party..
By then, you can start walking with confidence and drive with no fear  of having to blow the drunk-o-meter..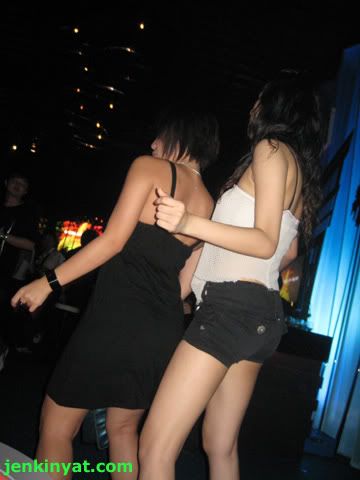 *Although we tumbang-ed, the girls are still partying*
IMHO, this is the best event I've ever been to..Concert with free booze..This is the ultimate idea..
I suggest that more similar to be made in the future..
No I'm not saying that we want another FOC party..It doesn't matter if we need to pay for the entrance but with either booze or normal drinks, is the idea here..
Limited guests, different areas for different ticket pricing, booze of either alcohol or soft drink / energy booster, don't you see the market now?
From my estimation, the whole event costs at least RM5 million..Just look at the 3 international artistes, and the venue..
I guess the venue set up cost is at least few hundreds of Ks, near to RM1 million..
With everything FOC, Hennessy Artistry is really pushing it hard and efficient in publicity..
I love the event and would love to have it again, even if I need to pay..