After what I've shown you guys in Part 1 – Atmosphere, here are some pics of me and the party people..
Check out the press conference too if you haven't..
Most photos are before those wasted ones got wasted..Priceless..If you have any wasted photos, really damn wasted..LOL!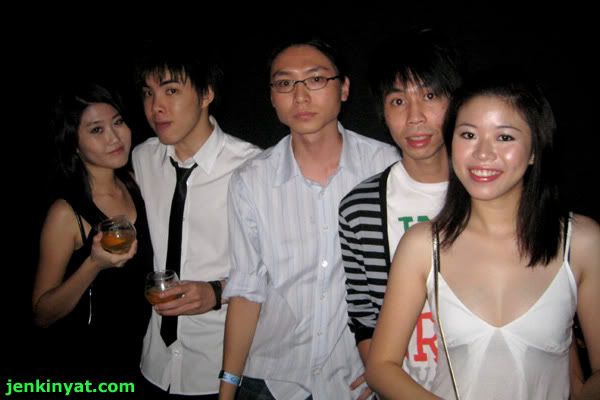 *L>R – Kate, Hikaru, Me, Desmond, Diane*

*Me and 4-feet-9*
That's right..I'd invited Audrey and she's so damn kawaii lo..4-feet-9 wei..LOL!
No I'm not insulting..Nice to meet you and take pic with you Audrey, after knowing you for soooooooo long..LOL

*Jan and me*

*Me, Ginny, and her boyfriend Fugz wtf*
Just met them like a week ago at Jenai's birthday and here we are now partying again..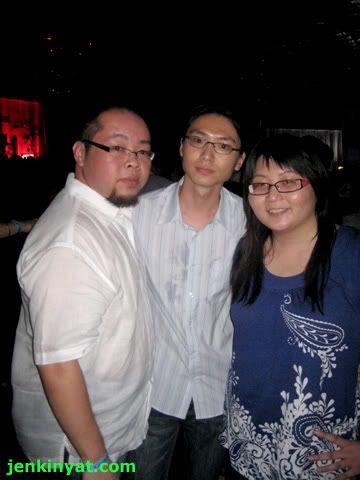 *Earl-Ku, me, and Suanie*
Earl, a party man whom I seldom see or hang around with..Glad you were able to make it to this happening event..
Was glad to see Suanie there too coz 2-3 days before the event she was still waiting for her invites..

*Me, my cousin brother Billy aka Wai Yin, and his girlfriend Rechelle*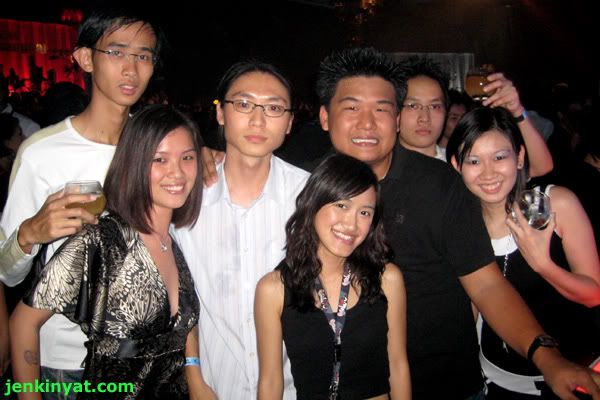 *With some of the DGMBians*
As I said, I was busy walking around here and there..Luckily I still managed to take a pic with some of them..
In the pic from left to right, Thomas, Shengmae, me, Kelli, Nigel, Aaron (behind), and Amy..

*Me with Jamie Chin, the girl who made me smile wtf XD*
Yes that's right..Who would never smile if a pretty girl like Jamie is standing beside you, right?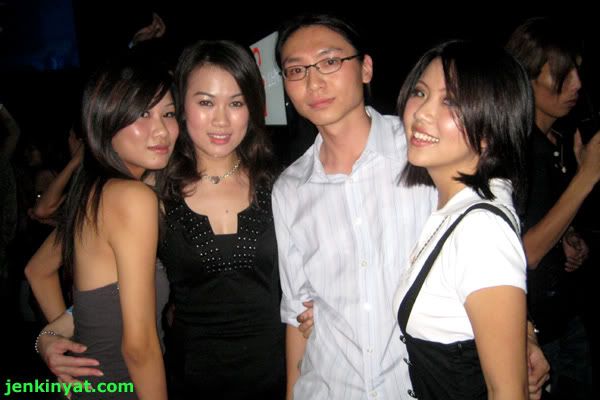 *L>R – Yvonne, Yvonne's sis Michelle, me, and Yvonne's BFF Ione*
Well, at the very last hour, I'd managed to invite Yvonne and Ione to the party..And what's more when Yvonne invited her sister Michelle as well!
Nice to see you girls again and I hope you all had fun..We'll meet again in the next party k..
By the way, Ione looked better in this new image, instead of the one I saw at Pajama Party..That's so Lala-ish..And this is so innocent, can tipu people..LOL! =P

*Me and ShaolinTiger*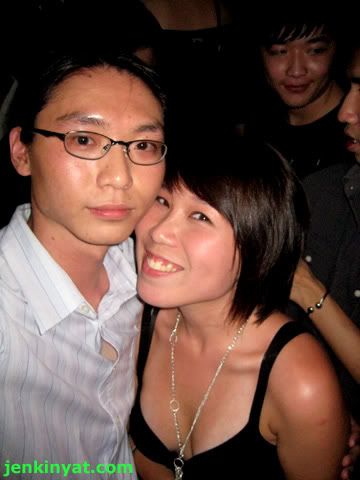 *Ji-ann and me*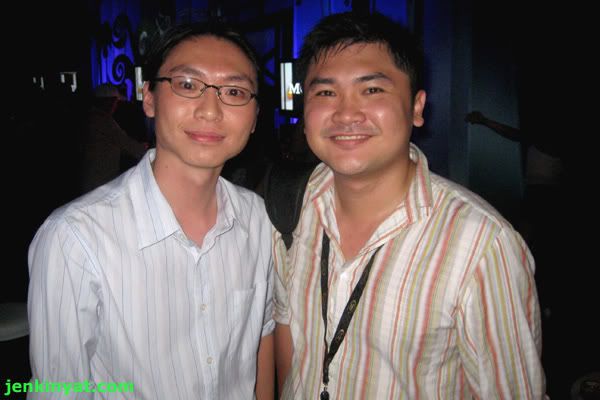 *Michael Yip and me*
Mike's photos really rock steady rockefellar skank..That's what you get from a photographer with a media pass..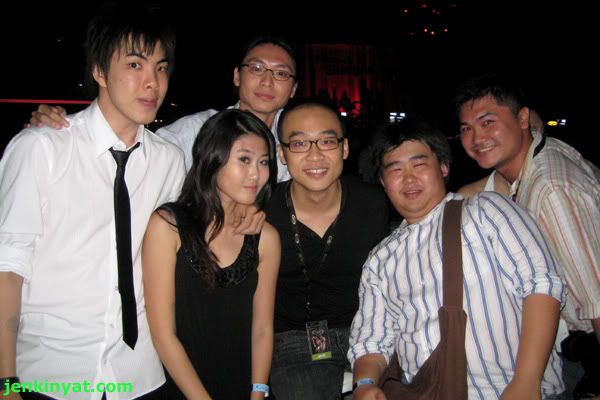 *L>R – Hikaru, Kate, me, Nicholas, Kelvin, Mike*

*L>R – Hikaru, Kate, Nicholas, Kelvin aka Sapsapsui, Jason Lee*
Thanks to Nicholas for giving out the invites and helping Nuffnangers to get into the Arena without much hassle..
Jason rested his SLR for the night and Sapsapsui took over as the photographer for the night..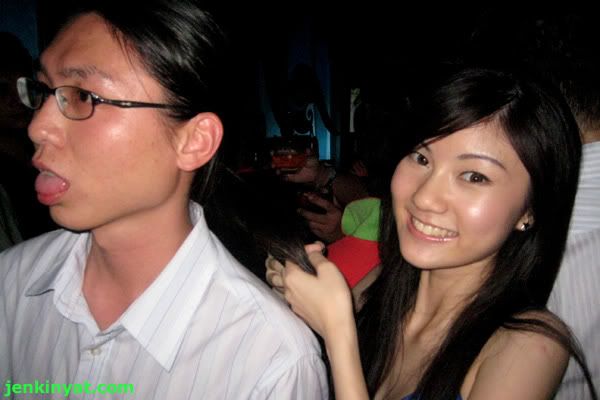 *Jamie happily trying to braid my hair wtf*

*Me and old friend Jojo aka RouPing*
We were schoolmates during STPM times..It's been more than 4 years since we last met..And who knows we met up here and she's with the organizing team..
Bravo to the organizers, sponsors, and performers..
Til end of the night, I've missed taking pics with some of the people namely KY, Ringo, Fireangel, Natalie, Joe, Stephenie, and many others whom I walked passby many times..
That's the end of Part 2 – Me, Myself, and The People..
The Finale Part 3 – Free Flow Aftermath will be up as soon as possible..Have fun everyone!