Last Saturday after celebrated Nigel's birthday at TGIF, I went clubbing at nigh with my ex-schoolmates..
Initially we planned to go to MOS's Euphoria..Upon knowing the price and all, we switched to BarCelona, which is just somewhere nearby..
Heard that Euphoria's cover charge (CC) is at least RM50..A bottle of Chivas is around RM430 and a bottle of Black Label is around RM480, and that's for 3 people to go in, ONLY..
Also, if you have exited the club, you need to pay CC to enter the club again..That's what I heard..Can anyone clarify this?
Well anyway, back to our BarCelona outing..I heard is it quite a lala club but at the same time I heard it's one of the most happening and biggest clubs around..
Upon arriving the main entrance, I was utterly disappointed with it..Majority of the patrons were like, 16-21 years old..
Too many kids..And most of the girls wore like they didn't wear anything..Bravo to the new generation..LOL!
And people of my age gets to cheat kids like them coz they are so naive and all..Yeah, I'm know I'm bad but it's so true wtf..LOL!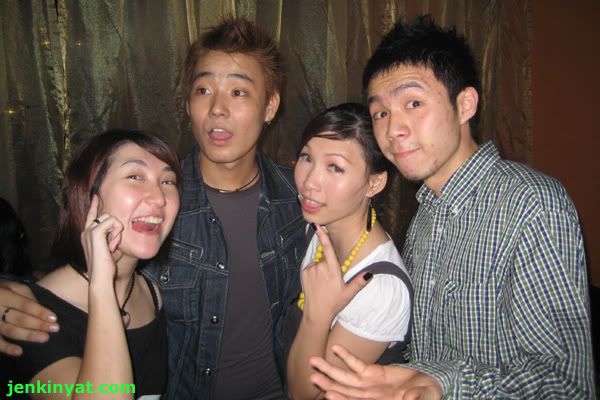 *L>R – Fione and boyfriend, Flex (checkered shirt) and girlfriend*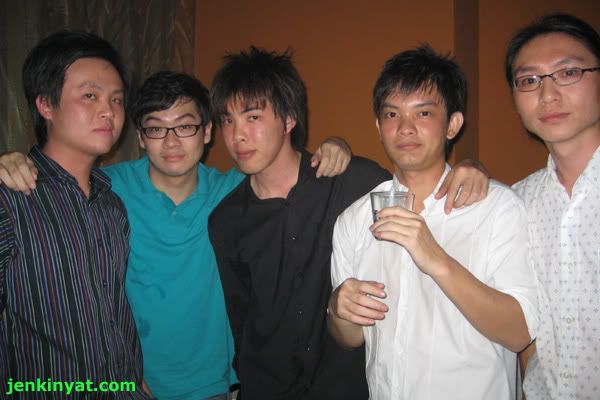 *L>R – Deral, Nick, Hikaru, Ryan aka Landoo, and yours truly*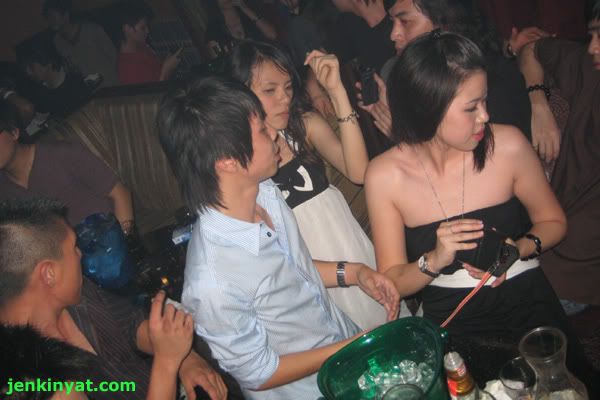 *Diane with boyfriend, Desmond (light blue)*

*Don't know why but Josephine look surprised behind there while Leeping (red) and Diane surprised at the front*

*L>R – Lum, Raven, Wengsoon (back), Diane, Roy (back), Hikaru*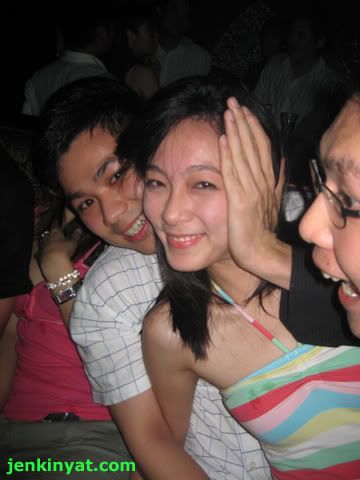 *Wengsoon, Mabel, Hikaru's palm, and my fugly face*
All in all, the club's atmosphere, ambiance, music, everything were fine..Just the crowd problem only..
And the venue, is so damn big..I would say it's at least 3-size of Zouk KL..
Okay lah, call me jakun or whatever..Most of us were first-timers, except for Boy George..

*Flex and George*
By the way, remember George's face..Coz he's the Regional Manager of Gasoline, covering Malaysia and Thailand..

*Deral's friend May, Deral, Nick, Hikaru*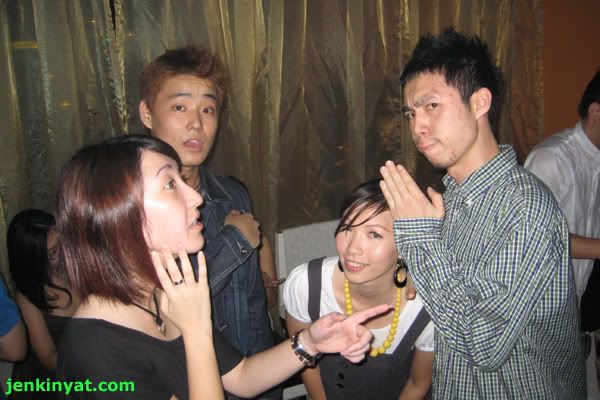 *Flex's gang doing stupid stunts*

*Diane and Byan*

*Hikaru and I act cool wtf*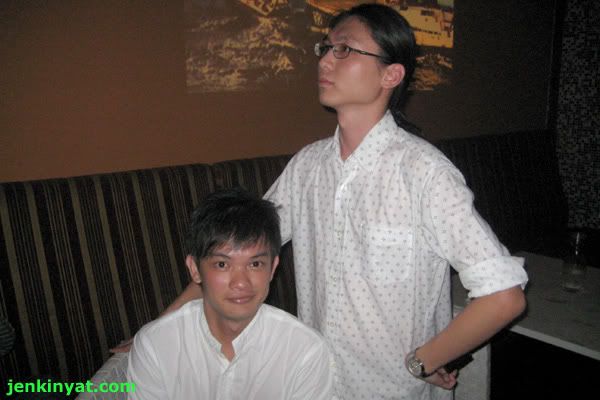 *Ryan and I*

*Lum, Mabel, Diane, Wengsoon, and Angela*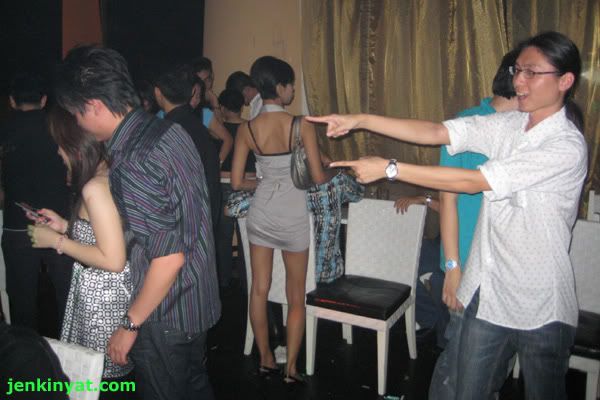 *May and Deral in short stint stunt, caught by yours truly..LOL*

*Good old friends*
It's nice to meet the old friends once in a while, although most of us meet like almost everyweek..LOL..
We hang out til they closed, then we walked back to the new wing car park..

*Camwhore inside the elevator*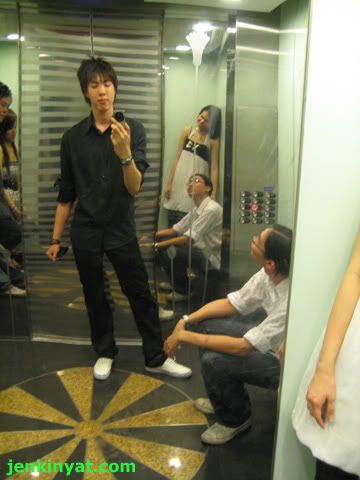 *Mirror mirror on the wall..Who's the weirdest of 'em all*

*See that green light above me? I'm available XD..ROFL*
It's about 3am when we left the scene..
If not because of those kids, I would have enjoyed myself more..Shit..I feel so old now..LOL!
Yes, I'm qualified to say so coz I only started to club when I'm 21-years old..Yeah, sue me..Blek~~