DGMB FUUUUUUUUUUUUUUUUUU~!!! *raise hands up in the air and profusely shaking crotch*
It was the "Definitely Gang, Maybe Bang" (DGMB) barbecue party last Saturday..Had it at Nigel's grandma's place..
Overall, the party was awesome coz almost everyone was there but Aronil and Dillon..
The party started quite early though, at freaking sunny 4pm~!!

*L>R – Will, June, Joshua, Michelle, Aaron*

*Me, David, Josephine, Nigel, Hweiming*

*Randy the man*

*Preparing BBQ chicken with Jentz*

*Chickens, balls, frankfurters*

*Bitching session*
There's Nadia and Pamsong enjoying the limelight of being a celebrity, by flashing flashlights using DSLRs..

*Inside the 'chamber' playing games*
Stanley looked sexy in that basketball jersey..LOL!

*Aaron and Thomas pwned in some games or something*

*Amy, Jen, David, Sinyee, Jen*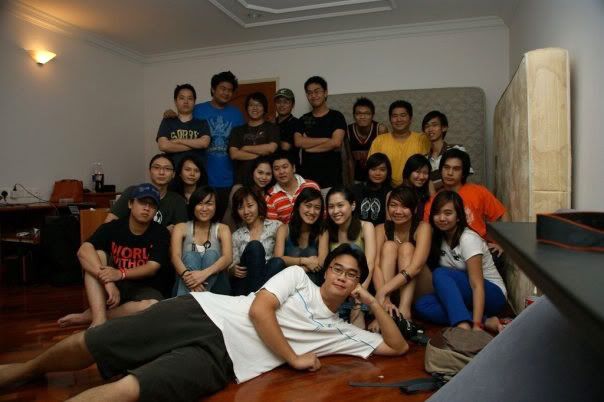 *Group pic of DGMB and DGMB+ wtf*
All in all, we had fun, loads of them..And too bad Sheon reached the place quite late because he was traveling from Kedah..Maybe next time for the group pic
Hopefully we could do something similar with a bigger group next time..