The continuation of Hennessy Artistry peeps..
Like I mentioned in Part 1 – Pre-Climax, it's the Climax time..

*Me, KY and Dree stoning while Thomas smiling behind*
Well, it's actually a mock of my face expression for not smiling a.k.a stoning in 99.995% of my pics and Thomas didn't know what we were doing in front of him..
So it's a NG (no good) take..We told him to stone for another mock up pic..See what we got..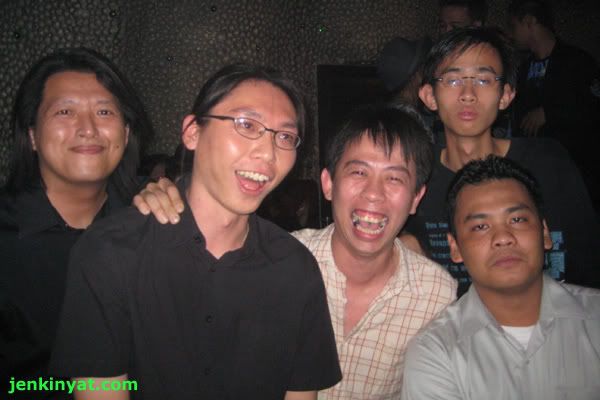 *Letting him stoning alone and we laugh in front of him..LOL*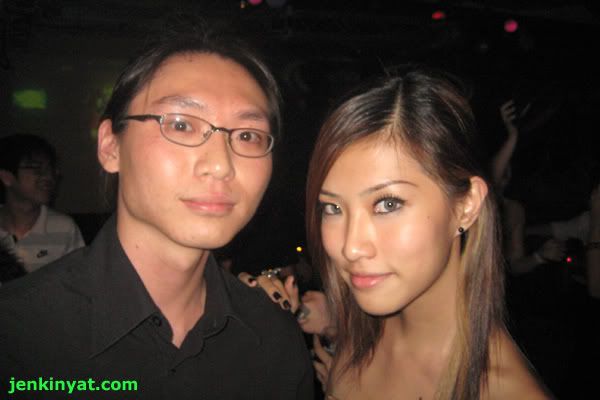 *Me and Natalie Fong a.k.a Budderflyx*
Well, met Natalie there and it caught me by surprise..Together with her was David Lai the illusionist and few more others..
Oh yes, something reminds you? Seeing Natalie and David Lai together would most probably be an Advertlets bloggers outing..
Well guess who's there as well..
Continue on to read the interesting story with the "dark side" as well as many other photos..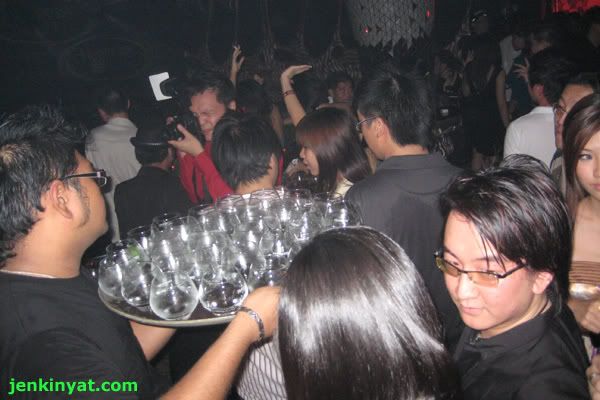 *Advertlets boss Josh Lim*
Well, remember I've mentioned that we only had 3 tables reserved for 60 Nuffnangers?
Advertlets bloggers were there in like, what, 6 people, the most? And they gate table-crashed on our tables..LOL!
NO! I hold no grudge against Josh personally so I don't really mind to talk to him and get to know each other..
The only people that hold grudge against him are those not getting paid after they have cashout in Advertlets..I have no connection or work together with Advertlets at all..So, no sweat..Heh..
In fact, we Nuffnangers did talked to him and the others and got to know each other..See, no barriers at all even though we were from the different community..
That's what blogging community is all about..No clans no whatsoever..Just different policies, that's all..
Yet it surprised me that Josh knows me..He politely introduced himself to me, "Hi you are JenkinYat right? I'm Josh"..
I somewhat felt proud and there's a moment of ecstatic in me at that time..Anyhow, he's just another ordinary homo sapien..
There's nothing to hoo-hah about meeting so-called famous people like Josh, Kennysia, XiaXue, Pinkpau, Cheesie, KY, etc etc..They are all human or bloggers just like us..

*Howzan, Hikaru, and Copykate*
At climax, one tends to get loose a bit and start to camgigolo camwhore with babes and guys everywhere and anywhere..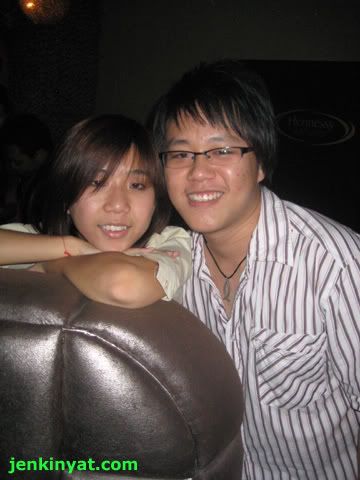 *Jan and Joshua Ong*

*Me and Copykate*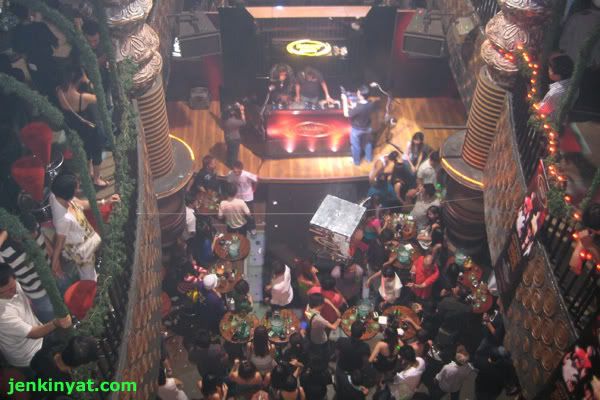 *The ground floor view from 2nd floor*
And of course, climax means you are on high, such as getting drunk..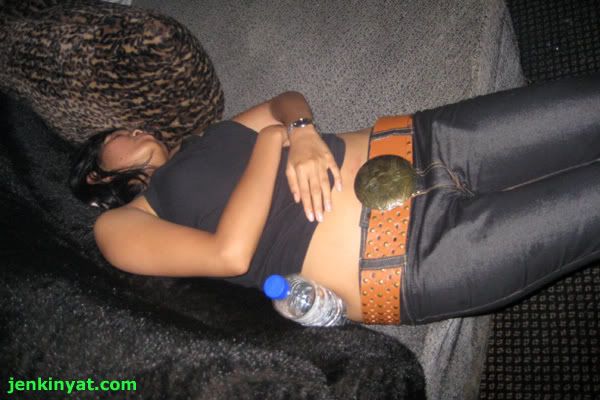 *P.Dandelion got drunk and sleeping on the couch*
Dandelion totally passed out and it's the first time I lent a shoulder for a drunk person..It's so damn freaking heavy~!!!
Luckily the boyfriend is capable of doing that..I feel you Fuzz wtf..LOL!!

*Hikaru and me gay pose with Dahlia's scarf*

*Michelle and Mr Tang wtf*
I'm so proud of you this time Michelle..You didn't get drunk like what happened in Velvet..
You have passed the curse to Dahlia already..Congratulasi Michelle *clap clap clap*..

*With Point Blanc da man*
Yeah..Point Blanc was one of the performers alongside Bangkok Invaders and VJ Callen..
You'll know it's climax when something like this got out of hand..

*Hard Gay pose with crotch being groped wtf*
Okay, actually it's not..Coincidentally it's the camera angle that fit just right into his crotch..Interesting right?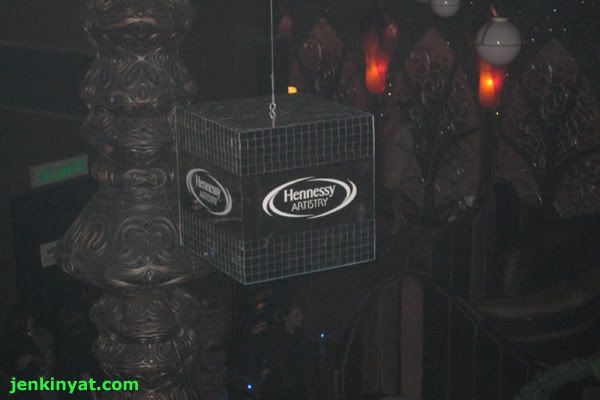 *Hennessy Artistry*
Hope to see you guys again in the upcoming events..
Til then, stay healthy and pump less petrol..