Now, here's another Pan Mee entry from me..I guess Pan Mee is the main food in my food category..
Perhaps Pan Mee could be found everywhere in KL's corner, no?
Okay, here's Lim Kee Pan Mee at Taman Taynton View in Cheras, Kuala Lumpur..
You know, the same row with the famous Jin Man Fish Ball Noodle in Taman Taynton also..
*Restoran Lim Kee Pan Mee*
There's one thing different with this Pan Mee compared to some others..
Lim Kee serve the usual Pan Mee and also Pork Noodle..Otherwise, you can have Pork Pan Mee fusion..
That's actually Pan Mee with normal pork noodle ingredients, i.e pork balls, minced pork, etc..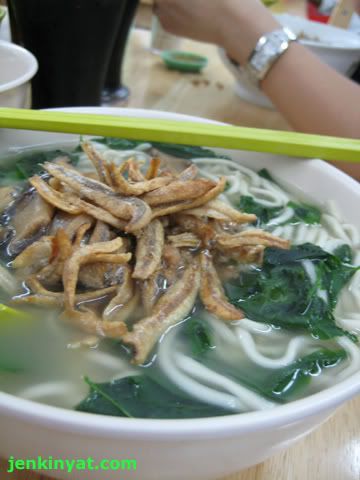 *The soup based normal Pan Mee*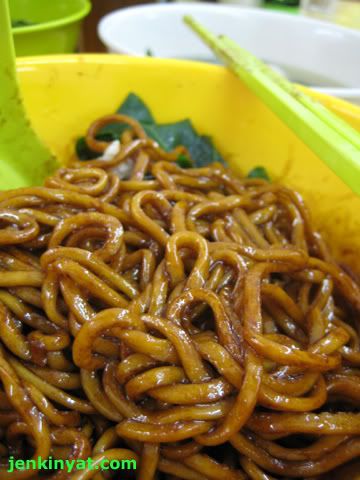 *Dried Pork Pan Mee*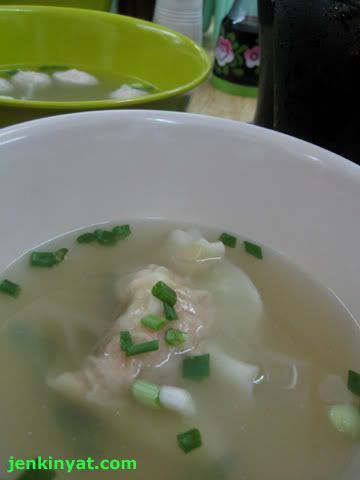 *Additional Sui Gao (dumpling)*
You can add-on Sui Gao or pork balls, but with minimum of 2 pieces of Sui Gao which cost RM2, RM1 for each..
I'm not pretty sure bout the pork ball but I think it costs almost RM0.50 per piece, and it's so so only..
With RM1, I could have 6-pieces of tender pork balls at Taman Miharja Pan Mee..So I always give Lim Kee's pork ball a go and order Sui Gao instead..
*Nice*
The price is quite reasonable, not especially expensive..
A normal Pan Mee or normal Pork Noodle would costs around RM4 for small and about RM4.80 for big, if I'm not mistaken..
For Pork Pan Mee fusion would costs slightly more, somewhere RM4.50 for small and maybe RM5.30 for big..Couldn't really remember the price..
I would recommend this for a try, if you are in for Pan Mee and Pork Noodle..
Pan Mee Entries 
Pan Mee @ Eiffel Restaurant, Cheras Biz Centre
Pan Mee @ Taman Miharja, Cheras (My Fave)
Bao Bao Pan Mee @ Pandan Indah
Kin Kin Pan Mee @ Jalan Tunku Abdul Rahman (Maju Junction, Dang Wangi area)
Super Kitchen Pan Mee @ Jalan Tunku Abdul Rahman (Just opposite Kin Kin)