It was the day that most Nuffnangers were waiting for, on 15th March 2008 at Borneo Baruk Club (BBC), Kuala Lumpur..
It's Nuffnang's 1st Anniversary Birthday Bash Pajama Party~!!
The party was the bomb..It's been quite a while since I've joined so many events or party at clubs..
Okay, maybe because I'm partially affiliated with Nuffnang that's why I enjoyed myself..
Well, the party started off quite quietly and most people weren't in their pajama suit..
As time passed by and the registration was almost done, the feeling and ambient was there..
Approximately 200 Malaysian bloggers and 100 Singaporean bloggers attended the party..Also not to forget the media and press..
As time went on, people started to mingle around and chit chat a if they knew each other..
Well, the feeling is a bit weird, for some newbies, for some particular reasons..And yes it's true..
You've been reading that few particular blogs for so long and it seems that you knew that few bloggers very well..
But in truth, you actually don't know that person personally..Or I mean, haven't met face to face before..
But anyway, here's the story..
By the way, sorry for all the blurry pics..Didn't really had my dinner that night..Too excited wtf..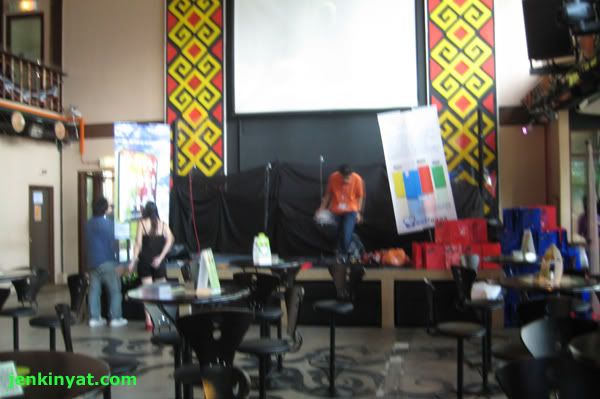 *The moment when Nuffies arrived to set up the place*
*A rough picture of that place before it got crowded*
*This is where Nuffies put their belongings*
This corner was a mess..With all the goodie bads and our bags everywhere over the place..
Then a friend whom I've invited to join a bloggers gathering and a party of history-in-the-making, Yvonne Lee, together with her friend Ione a.k.a Sylphalyn..
*Me and Yvonne*
*Me and Sylphalyn*
As time went on, more and more people arrived, such as the guy with FULL Gear-Chipster pajama, David Lian..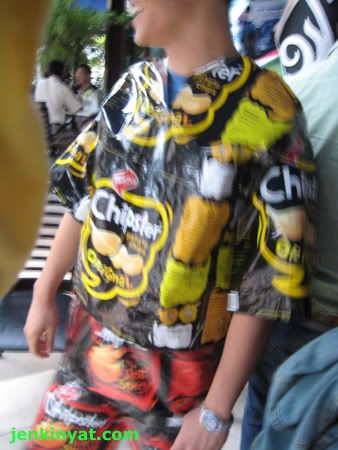 *David Lian's Chipster pajama*
And also not to forget, the usherettes that were hired just for the event, namely Natalie Fong (nurse), Ginny (French maid), Lizzie (student), and the policewoman, Emily Chai..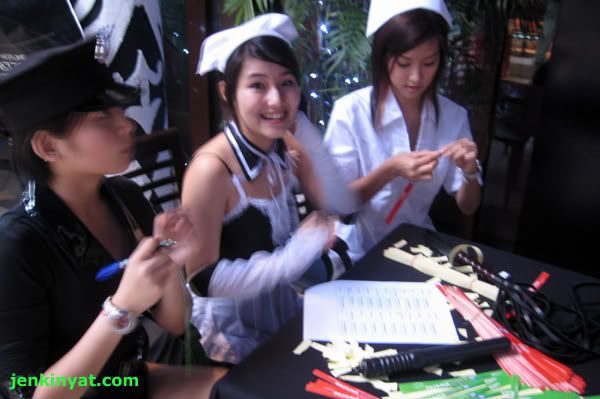 *L>R – Emily, Ginny, Natalie*
*Hikaru with Shin Chan*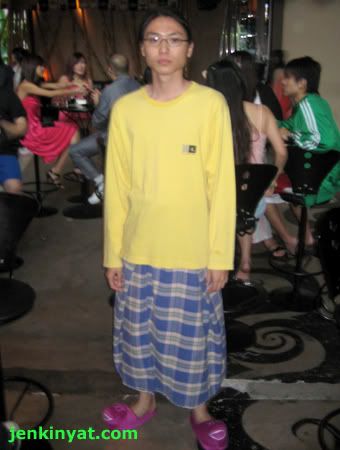 *Here's me with my pajama of sarong with long sleeve shirt*
*The crowd is getting better with more people and more pajamas*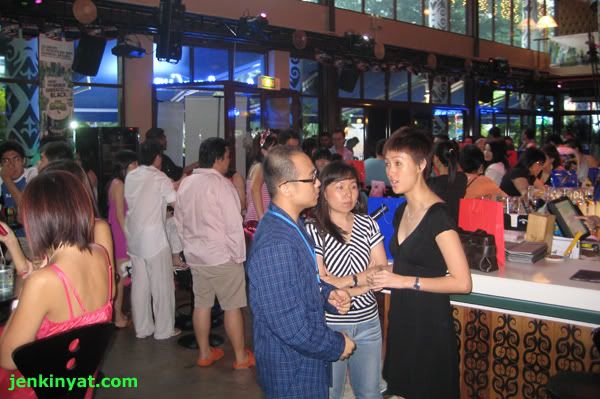 *That's not all..More to come*
*Su Ann (Paul Frank pajama) and Hui Wen (Su Ann's left) are both rushing here and there*
*Even Shin Chan wants to take a pic*
*The emcee Liang kicks off the event with a blast*
The event started at around 7pm where almost all of the attendees have arrived..
And I shall continue that Part 2..