Let's continue with my birthday booze party post..
*All tipsy tootsy and refilling the potluck..Have to fill the stomach with snacks for the liquor*
Well, the situation got out of hand when everyone was about to 'tumbang'..
Thanks to the mixture of whiskey, vodka, VSOP, and bacardi..
We played Suck & Blow..Yeah, you read that right..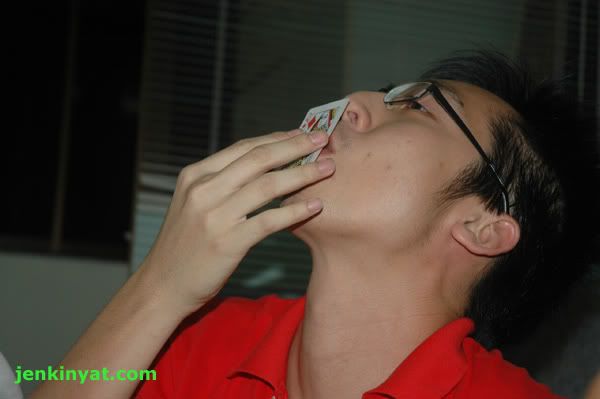 *Edmund sucking the card*
*Passing over to James*
*James passing over to Dandelion*
So the game is to pass the card around the person next to you by mouth..
The person that can't receive it will have to drink..Nice right?
*Everyone kinda drunk already*
Then it was about 3.45am..Initially I planned to yamcha at the mamak outside my house..
Eventually I'm one of the 2 people who tumbang-ed that night..
Yeah, just Hikaru and I tumbang-ed..Losers..
*This is me after having too many glasses*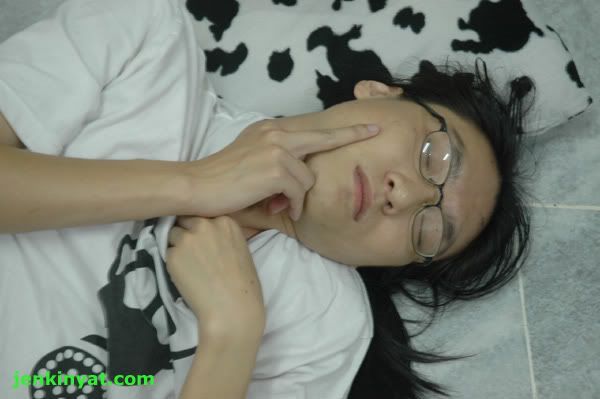 *I know the camera is shooting me..Hence my middle finger*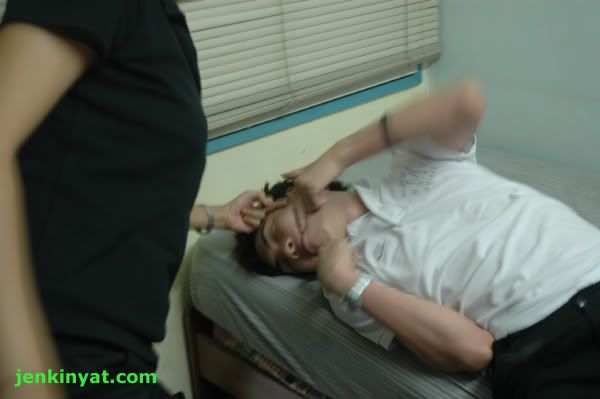 *Hikaru is semi-conscious*
*Can't pose anymore*
*I can still take group picture while I'm drunk (with eyes closed)*
After that everyone went home safely..Good job everyone >.<
Thanks for the party and thanks for the pictures..
Pictures contributed by Jason and Fuzz..Don't know where's HowZan's..
Related Entries
Birthday Booze Party @ My House – Part 1, Sober