Oops..Got intercepted for PC Fair Series..Check out Part 1, Part 2, and Part 3..
Supposed to have 5 parts, but decided to make it short coz I have few more entries on waiting list..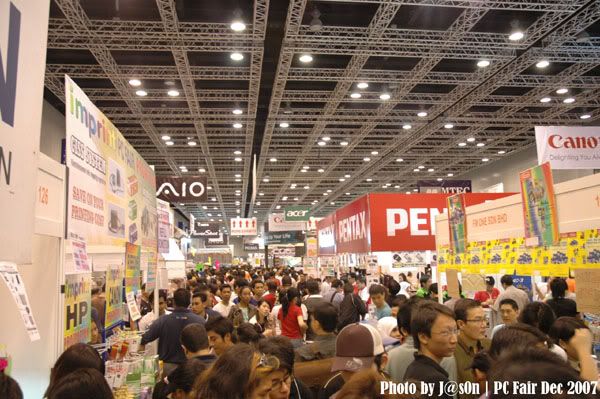 *Look at the crowd*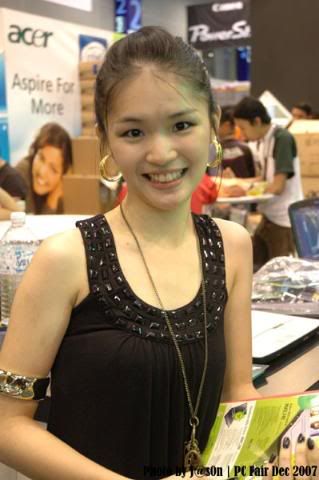 *Forgotten which company she's working for*

*Checking out Acer laptop..L>R – Yatz, Fattien, Ah Kwong, Eugene*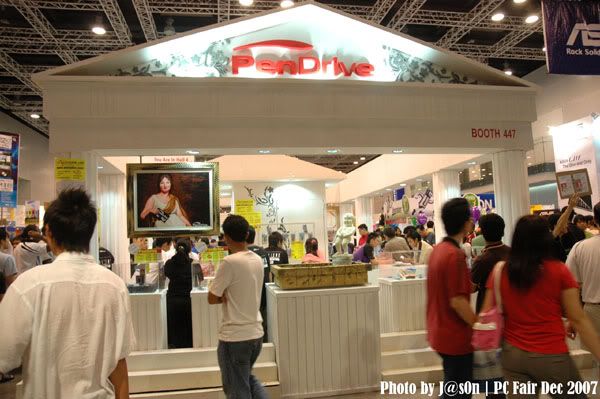 *Pendrive Greek-theme booth*

*Some random promoters*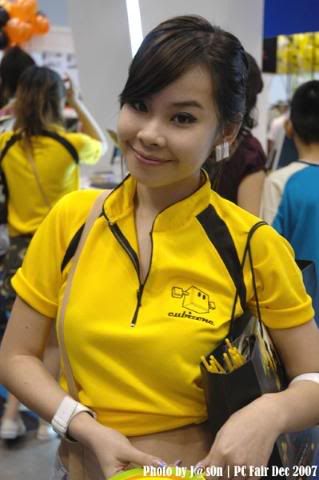 *She's with an online gaming company*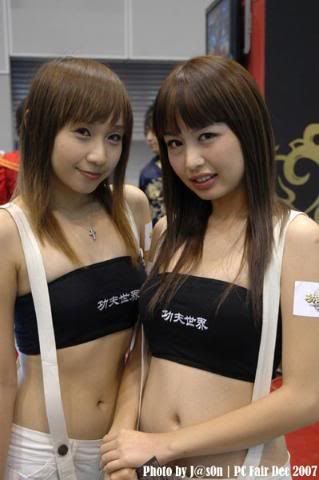 *Macam twin sisters*

*Cosplaying character from the chinese online game*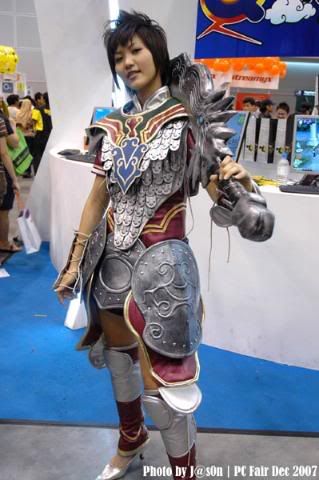 *Another cosplayer*
Last but not least, Rose Chin of Toshiba..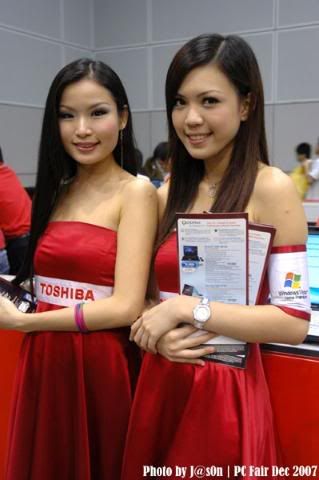 *Rose Chin and Co*

*Perrgh..Sweet nak mampos*
So I guess that wraps up my PC Fair Series..
Should I post something bout Miss Hypertune? Kekeke..