On the Christmas Day, we went to TGIF at Pavillion for dinner and also a secret santa thingy..
Umm, not much pics on the patrons but more to food..And I would say this is a food review entry..
There, most of us ordered the 3-Course Meal set..The 3-Course meal priced at RM39.90, with 4 choices of appetizers, 10 choices of main courses, and 2 choice of desserts..
It's quite cheap, considering it's TGIF..So here goes..

*The appetizers, Mac n' Cheese and Buffalo Wings*
The Mac n' Cheese is fried dough with macaroni and cheese as the filling..It's finger licking good..
Buffalo Wings, actually are chicken wings..I have no idea why is it called buffalo..
On the other hand, the buffaloes were quite salty..It would be just nice if it's less salty..

*If not mistaken is Chicken Parmesan*
It's some chicken breasts (which are quite dry and rough) with spagheti..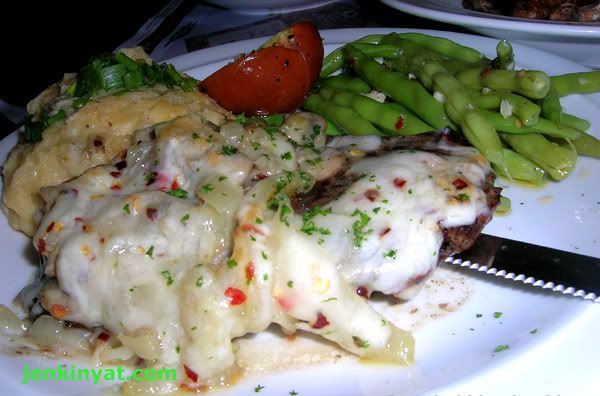 *Smothered Steak*
The steak was quite awful..Nuff' said..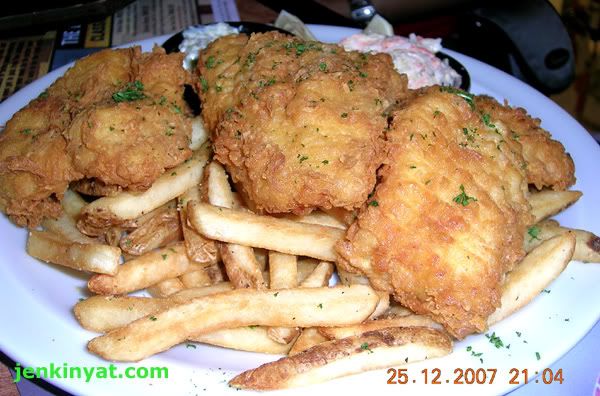 *Fish n' Chips*
The fish fillets are all powdery kinda feel..If you know what I'm talking about..
You don't have to bite to swallow your bites..

*Don't know squid or cuttlefish kinda name*
Umm, didn't try this one..No comment..

*Something something fried chicken*
More or less is chicken breast..Westerners like to eat breasts where most Asians like to eat the smooth thigh or wing..

*Cookies and cream*
The cookie is not bad, sandwiching a scoop of ice cream..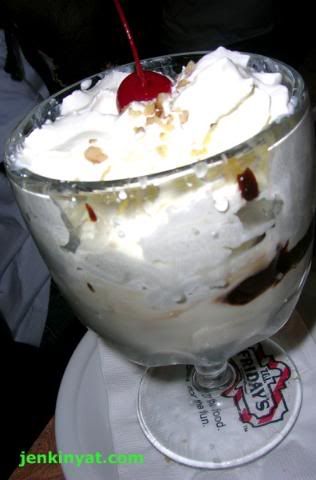 *Sundae*
Not quite sure..All I can feel in my mouth are just cream..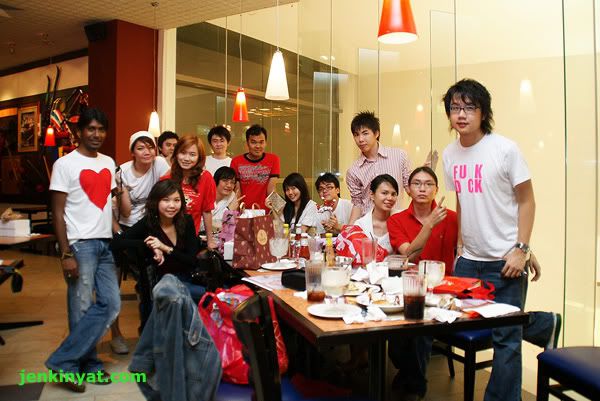 *The gang*
Okay, so overall, the dinner, was awful..And the service, was awful as well..
I don't mean the staff there were rude, but they were quite slow, even there were not many patrons..
The food, I'm not sure..We had a bad dinner that night..Maybe because that restaurant is still new..
Don't try the food there..Go somewhere else, i.e The Curve, Life Centre, One Utama..
Okay..Adieu..