So continue from Part 1..
Then, after all the commotions with the William Grant whiskey, I switched to Heineken..

*Heineken..It's still the same*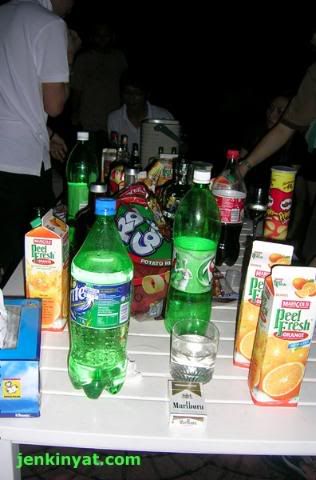 *Look at the stocks that we got*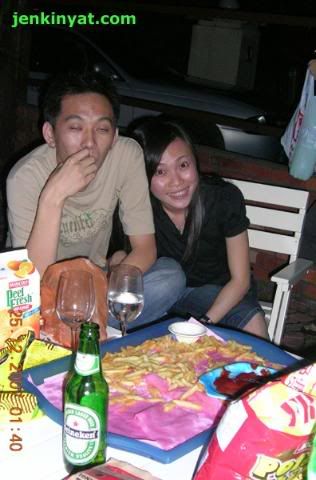 *The husband and wife wannabe, Wong and Yee Wan*
Jenifer is weak~!!
She always is the first one who tumbang..
Here's a video on Junn throwing up..A matter of fact, he first one who puked..
[youtube=http://youtube.com/watch?v=d4XVcZLmrlI]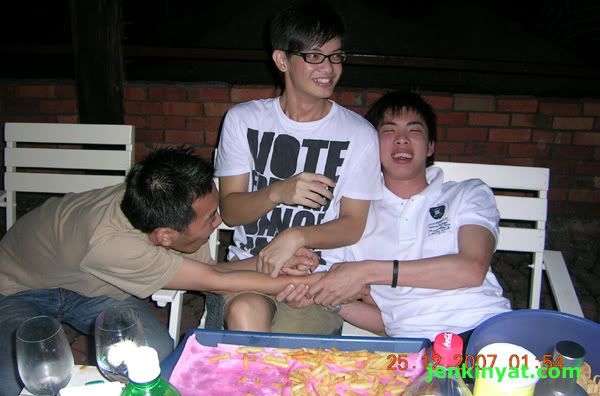 *Drunktards..L>R – Wong, Kiss, Hikaru*
Careful when guys are drunk..They might show their back inner side..

*Then we started off our REAL drinking game*
Simple and easy..Who got the least point from 1-10, that person has to drink..
If more than 1 person same point and the least, drink together..
Self-claimed to be able to drink 2 bottles of Vodka without feeling anything..
That night proved him to be wrong..Hahaha..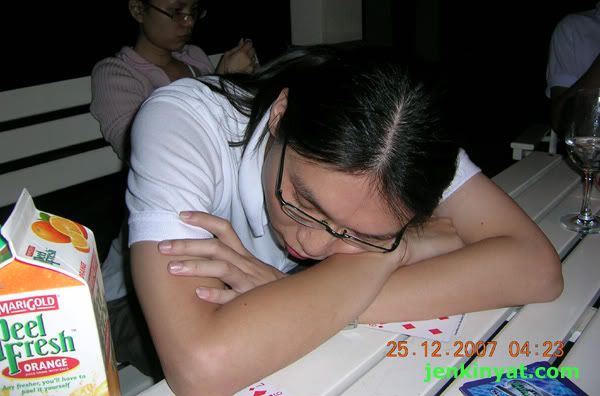 *And I fell asleep for being drunk*
Okay yeah..I lost quite a number of rounds in a row..So I tumbang also..
Here's a video of me on the verge of falling down..
[youtube=http://youtube.com/watch?v=HZgTLcVj4mg]
Stay tune to Part 3 for Post-Drunk a.k.aAftermath..