Well, it's Aaron's 21st birthday bash..
And we had a private party at Duta Vista somewhere along Jalan Duta..
I've been there twice before with some of my relatives, for some private booze and karaoke session wtf..
The place is damn nice..No one is going to complain no matter how noisy you are coz the rooms/apartments are kinda sound proof..
Umm anyway..Let's proceed to the pics should we?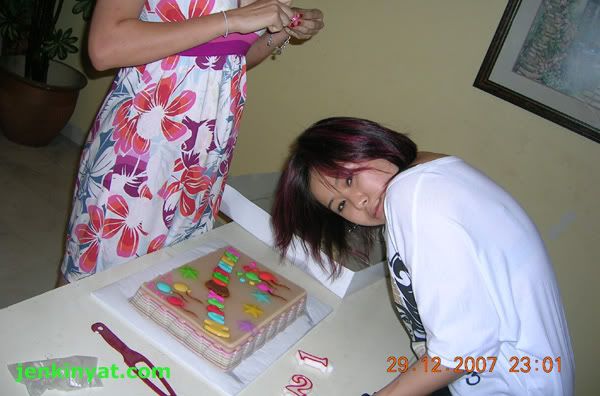 *Oi Belle..What's with that hiao look?*

*Aaron, the leader wannabe giving speech*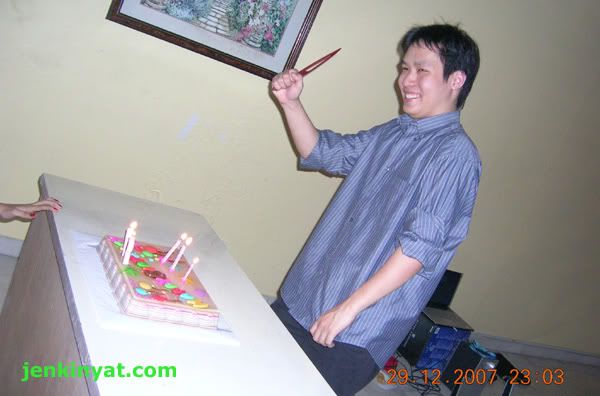 *Angkat itu keris tinggi tinggi..Jangan malu malu*

*Everyone is cheering for the leader and keris*
Well, don't really know who is who as I was not properly introduced to each one of them..
I only know who is Lisan and bf, Belle and bf, Esther, Jiunjie, Zeo, Cheryl Ho, Celine Yap, Stephanie, Fezwah, and some others who are not in the pics..
Honestly, I don't know most of their names..
Not to forget, Earl Ku, Charmayne, and Fizah was there too..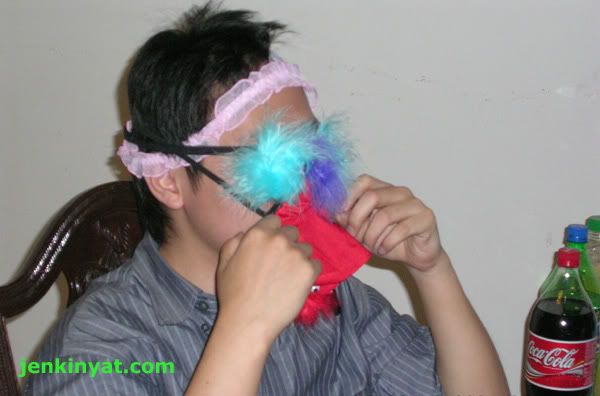 *Aaron's present..The guy's thong and female's thong*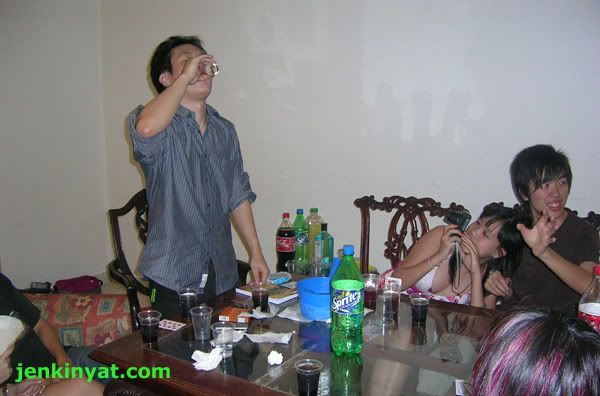 *Down that thing birthday boy*
Obviously, we were trying to make him drunk and planned something for him to commemorate his wonderful 21st birthday..
By the way, we had AT LEAST 3 bottles of Black Label, 1 bottle of Bombay Sapphire, 1 bottle of Absolut Vodka, and 2 cartons of Carlsberg for about 30 pax..
But almost 10-15 of them didn't really drink..Just soft drinks wtf..
C'mon..We gulp the Black Label straight from its bottle for like 3-5 seconds kay..
And with Earl Ku there, those boozes were not enough..He can drink like nobody's business..
Almost to God-level I guess..I'm still post-beginner level..Trying to level up on every booze party..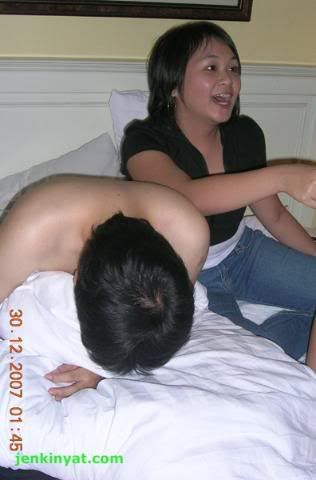 *After he was tipsy almost to drunk, we tried to strip him actually*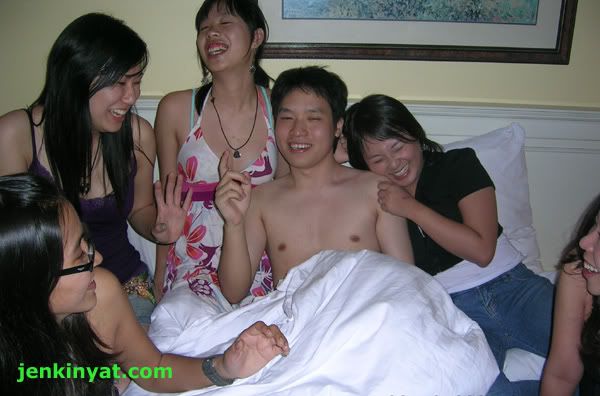 *Look at how happy everyone is and how devastated Aaron (pimp) is =P*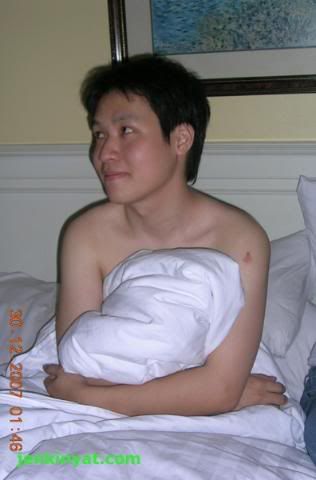 *Awww..Look at the birthday boy's happy innocent look*
What? You thought he damn happy because of the girls?
You are so wrong. Look something from a different view..
Especially behind the scene..
Last but not least..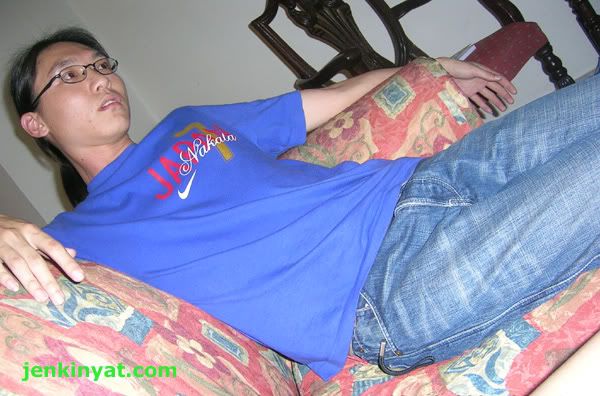 *Yours truly on pre-tipsy state*
Bye and Happy New Year to everyone..
Related Entries
Earl Ku – Molested On His 21st Birthday
CincauHangus (Aaron) – My 21st Birthday Party In Depth
Cheryl Ho – Happy 21st Birthday Aaron