Yes, I'm a flasher wannabe *ahem*..It's not only me..My coursemates, my sisters, almost everyone that I know wants to become a flasher..
I bet even Boss Stewie wants to become one..And he alone is not enough..He even told us that he wants to hire a flasher..See, flasher fetish..
Don't believe me.? I bet almost everyone flash at least once..
My style of flashing is like this..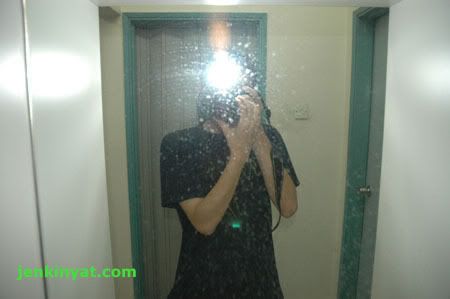 *Me holding a Nikon D70 snapping my own self on the mirror*
See, told you everyone flashed at least once, whether it's a DSLR, compact digicam, analogue camera, or even a mere camphone..
In early November, Jason Lee lent me his newly bought 2nd-hand Nikon D70 to help him snap test and to study the machine..
1 thing got to tell you guys is, DSLR is very addicting..Once you are holding it, the next second you semi-consciously start snapping photos around..
I actually brought it to Nuffnang office and snap around..
Also, Nuffnang office has a nice view and it's perfect to snap outside the window..
Other than that, I snapped several breath-taking photos and they are so nice, at least for me, as a beginner without knowing much of a DSLR settings..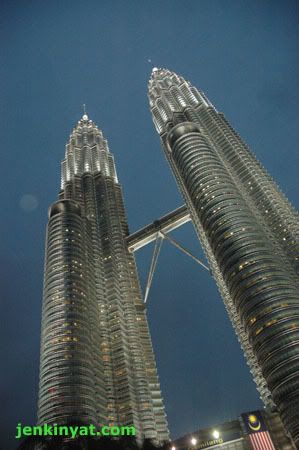 *I'm in my car waiting for green light, hence this KLCC photo*
Close-up pic is one of the addictions of having a DSLR..
I mean, focused pic, clear object with blur background or the other way round..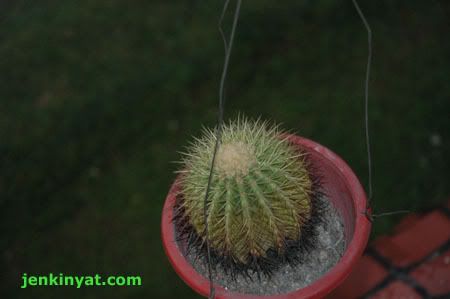 *The pot of cactus hanging on my house balcony*
You still can achieve this effect with compact digicam with macro mode..But the quality of the pic and the wideness isn't satisfying enough..
Besides quality pics, a DSLR gives you more confident as well..It also make a good impression on any people you want to snap his/her pic..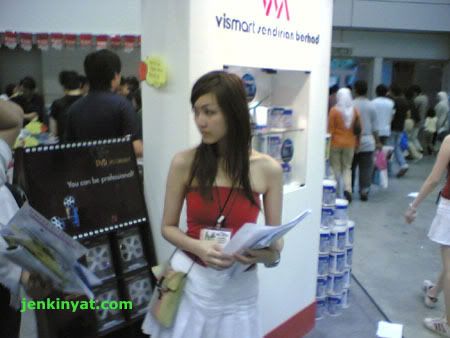 *Taken with my Nokia 7610 in 1 of the previous PC Fairs, paiseh you know*
Why paiseh.? Even the showgirl has no confident in me and she even looked away from my camphone..
Owning a DSLR, gives you the advantage in this matter, taking pics of girls, especially pretty girls..
Even though Skyler looks like a bit shy, but girls love to camwhore right.? Okay maybe self-camwhore, yes..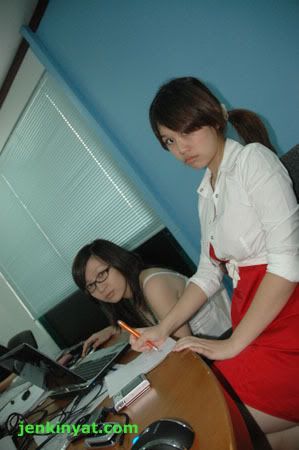 *Samantha and Su Ann "Pinkpau"*
Even though Samantha and Su Ann look quite hesitated to let me take their photos, but at least it's better than normal camphone..
Maybe one day, you'll be able to take photo with someone you like or admire..Who knows, she/he is a celebrity, like Amber Chia..
So the conclusion, be smart and workhard for a DSLR and become a FLASHER some day
And my dream machine should be a Nikon D80, or maybe just a normal Canon 400D..
Sigh, money money..Work work..No work no money..